As an Apple TV user, you may find the cable tv channels rather limited thanks to digitalized media.
You are not alone, as the rising popularity of Internet Protocol Televisions Applications (IPTV App) is a testament to how streaming media is the new favorite of household TV users.
With IP television, you can stream video URLs and other related amenities, including LIVE TV, video on demand, interactive TV (ITV), and more tv content. Whatever it is you wish to watch, you will need the best IPTV app for Apple TV.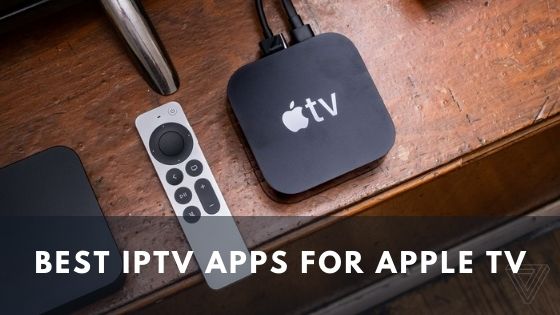 Such an app can also be found for Android TV, but today I will be focusing on reviewing the top IPTV apps for Apple TV in particular. Stay tuned to have the best IPTV experience possible!
This article is purely educational. IPTVAdviser.com doesn't own, host, operate, resell, or distribute any streaming apps, addons, IPTV or services. The page contains some unverified services, and we are not certain whether they hold legal licenses to distribute the content. IPTVAdviser.com does not verify the legality of each app/service in all regions. Do your due diligence if you use any of the unverified apps/services, and stream only content that is available in the public domain. The end-user shall be solely responsible for the media accessed.
Best IPTV Apps for Apple TV – Our Recommendation
With one of the best IPTV apps installed, you can use an m3u playlist to watch your desired content or directly stream from the source media URL. In addition to the app, you should also get one of the best IPTV services.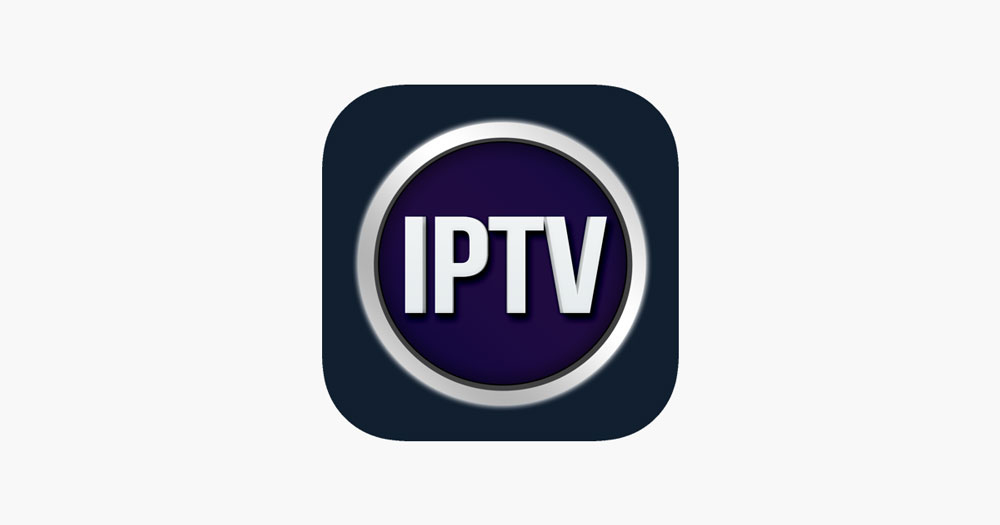 When the topic of best IPTV player for Apple TV comes up, the GSE Smart IPTV app is a name bound to come up. As an IPTV player app, it supports almost all features you could ask from a platform like this and then some more.
You can download the GSE Smart IPTV player app for free from the app store, which is already a plus. Who would not love a great quality IPTV app that does not require money?
GSE Smart IPTV app supports a lot of features and formats, including Chromecast, Xtream codes, Airplay, parental control, language switching, multiple themes, audio subtitles, EPG timeline, stream codecs, and more.
It also supports JSON formats, m3u playlist, and database playlist formats. The built-in media player that comes with the GSE Smart IPTV app is of superior quality to ensure an amazing viewing experience on your Apple TV.
The only downside is that since this player is free, it has to rely on advertisement for profit, which can be too much at times.
Verdict
If you want a free IPTV player app from the app store that is easy to use, supports almost all popular formats and playlists, and has a great built-in media player, the GSE Smart IPTV app would be a great match.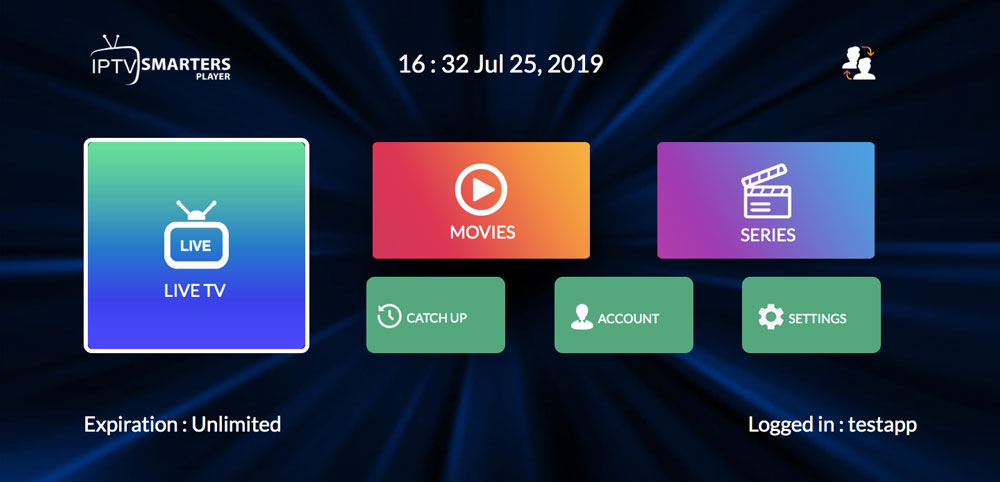 After GSE, the IPTV Smarters App is another widely popular best IPTV player app you can find for Apple TV. IPTV Smarters is a smart IPTV app made to please all users with the best possible user experience – and it really works!
This app is a cloud stream IPTV player that supports movies, TV series, LIVE TV streams, VOD, and more TV stream URL options. IPTV Smarters app is very user-friendly, so learning how to use it is not a big problem.
The interface is attractive and convenient for the user, with features like channel list, resume functions, recently added category, continue watching category, etc. Parental control is also available in the IPTV Smarters app if required.
One thing to note is that the IPTV Smarters app itself does not own or share any video content. For that, you will have to take the help of an IPTV provider or TV channels available in IPTV.
All in all, it is one of the best IPTV apps for Apple TV, hands down.
Verdict
Layouts and user-friendly interfaces are something often overlooked in free IPTV apps found in the Apple app store.
IPTV Smarters challenged this usual scenario with an app that can rival paid smart IPTV players with its user-friendly, aesthetic, and convenient user interface.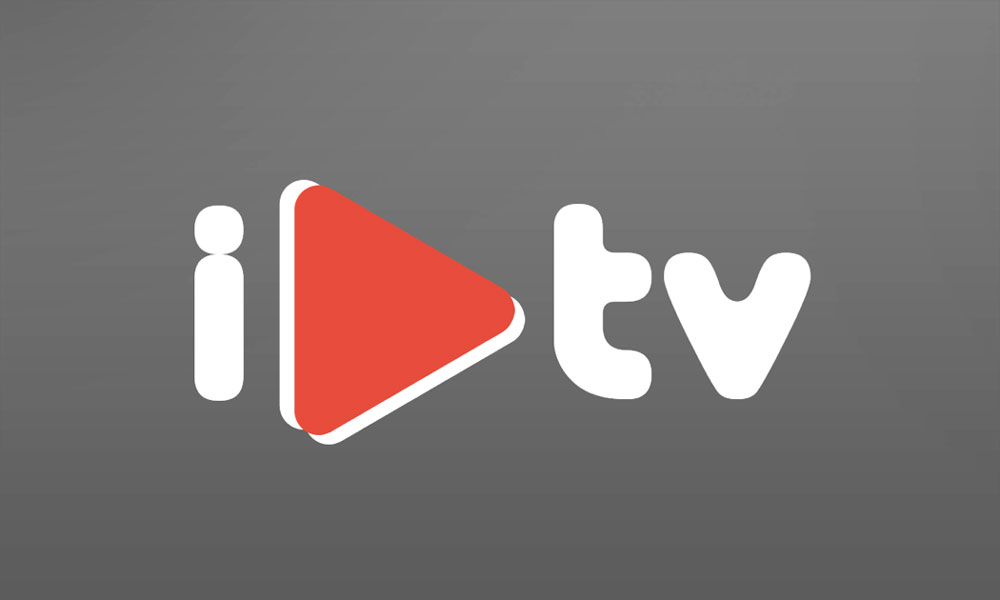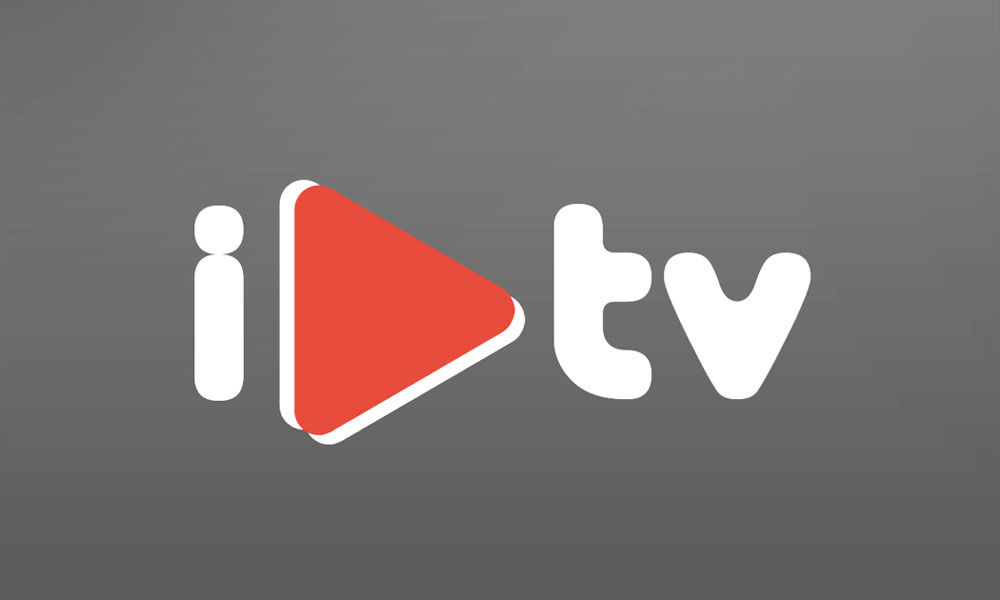 Now we are moving away from the free IPTV players to the paid versions. iPlayTV is a highly affordable IPTV solution that will organize your content and channel beautifully. But that's not all – iPlayTV also supports IPTV playlists!
The multi-playlist support of the iPlayTV player lets you use remote, local IPTV m3u file, or Xtream codes to enjoy your favorite tv services and tv channels.
However, iPlayer itself will not have any saved playlist – it must be your own. You can also use it as a cloud stream IPTV player to TV stream content from URL.
As the best IPTV player, iPlayTV lets you make a favorites playlist and reorder it whenever you please, adding to its usefulness. The player also supports AirPlay 2 to cast your iOS device screens on your Apple TV.
With so many functions, you'd be glad you got this best IPTV player from the app store.
Verdict
Don't want ads in your IPTV apps for Apple TV? Get iPlayTV – an affordable and easy navigable IPTV app that supports any type of playlist you want.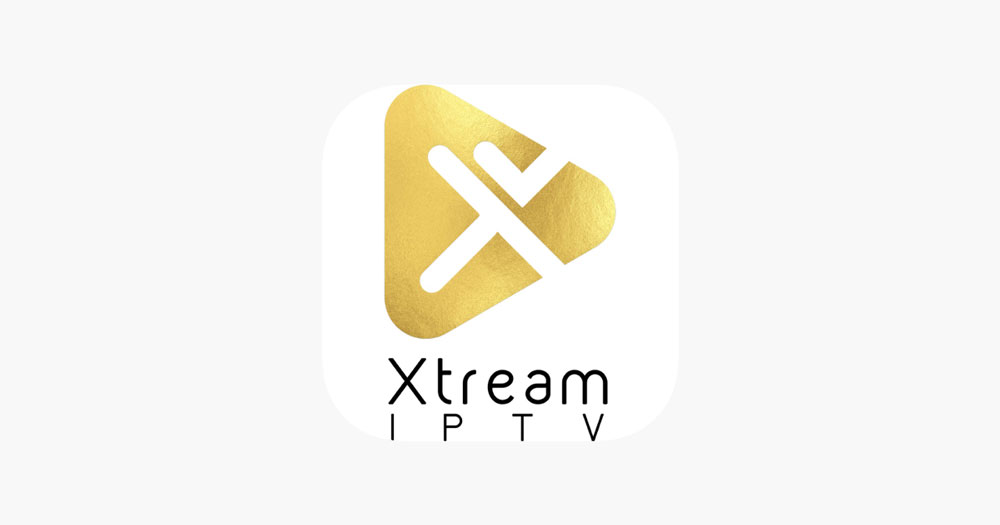 We are back on free app store IPTV players again with the Xtream IPTV app. It is an excellent on-the-go IPTV app that can play IPTV m3u playlists in high-quality playback.
The exclusive feature of Xtream IPTV is that it automatically scans, loads, and previews TV channel lists and playlist content from the user's credentials.
Like many of the IPTV apps featured here, Xtream IPTV player requires you to get content from an IPTV provider.
No matter what you want to watch, you will be able to watch it in great quality on your Apple TV, thanks to the spectacular video engine this app has. It loads and plays anything without lags smoothly. As you can guess from the name, this IPTV app also supports Xtream codes.
A significant limitation of this IPTV app is that it only utilizes the main button of an Apple TV. It cannot use the other controls present on a standard Apple TV, which would have been convenient.
Verdict
Here is a fast Apple TV IPTV player that will get the job done on the go. It does not contain many desired features, but it is the best IPTV player for a quick TV stream.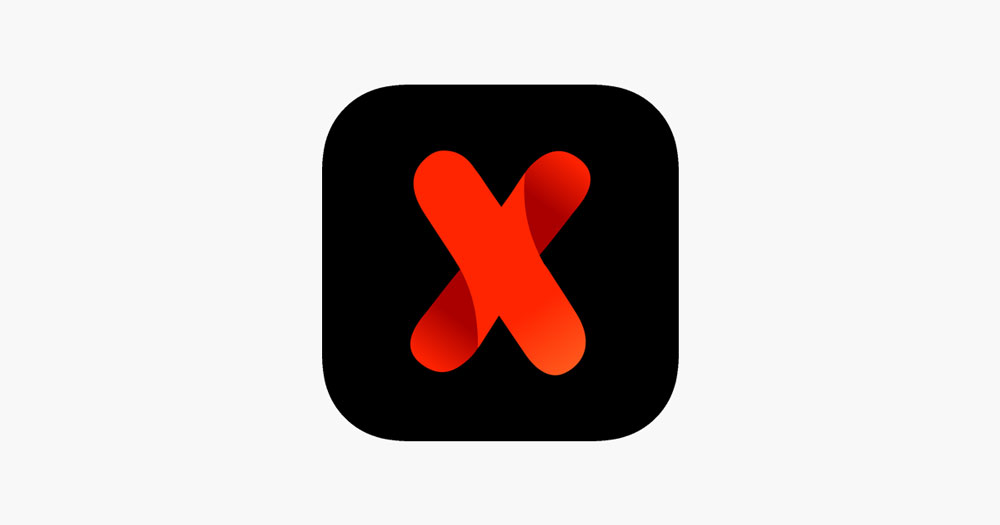 At 5th, we have IPTVX; an IPTV player app focused on building a convenient and easy-to-use interface for all of your Apple devices, not just an Apple TV.
This IPTV player offers different sections such as recently added content, continue watching, favorites, parental control, etc., which makes the viewing experience on Apple TV much better.
TV series has a dedicated section of its own, where you can choose to jump to the next episode right on your Apple TV.
That's not all! This IPTV player will save all of your data on iCloud to sync all your Apple devices. It uses a TMDb API IPTV provider and a cloud stream IPTV player to play the movies, shows, or LIVE from URL.
As the best IPTV player, IPTVX supports major IPTV playlists, including m3u8, SMB, Xtream, and IPTV m3u playlist.
Verdict
Along with your Apple TV, syncing what you watch on all of your iOS devices is a convenient feature many IPTV players do not have. That is what sets IPTVX apart and makes it one of the best IPTV apps, no doubt.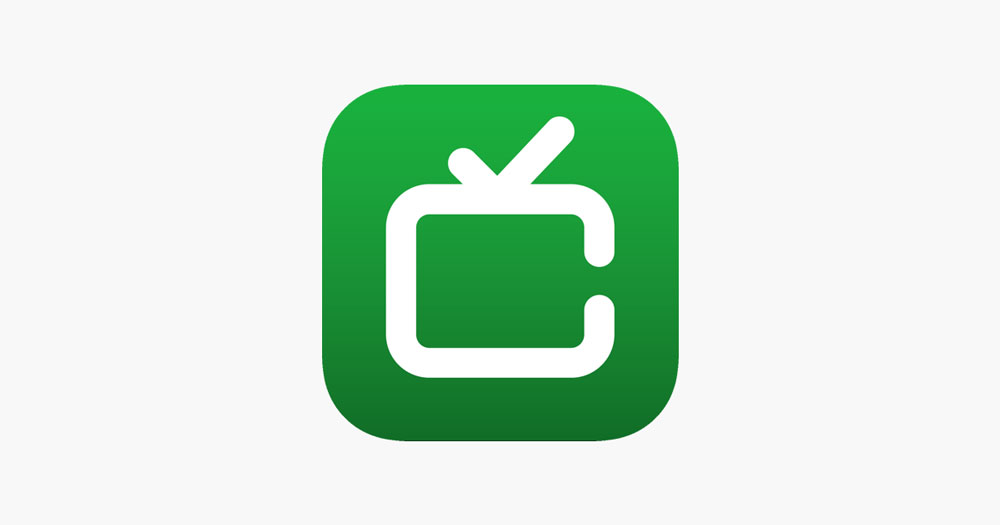 Flex IPTV player is another well-known name you are bound to hear whenever IP television player for Apple TV comes up.
This IPTV player app got popular due to its simple yet elegant UI, auto-update and reconnect features, LIVE stream recording, and powerful video player.
For starters, the Flex IPTV app is a cloud stream IPTV player app that supports all popular video stream formats for Apple TV.
This IPTV player app can automatically update your m3u or other playlists from external sources connected to your Apple TV.
Another great feature Flex IPTV app has is that it can automatically reconnect to unstable video sources. With the help of the powerful video player and video equalizer, you will be able to enjoy smooth playback on your Apple TV.
Thanks to the XMLTV EPG support, you can also browse all available TV channels as a list right on your TV. Honestly, it is one of the best IPTV apps for Apple.
Verdict
Flex IPTV player app is a well-rounded app with a good user interface, EPG support, auto-reconnect, and record features. It also comes with the best IPTV player built-in, so it's worth a try.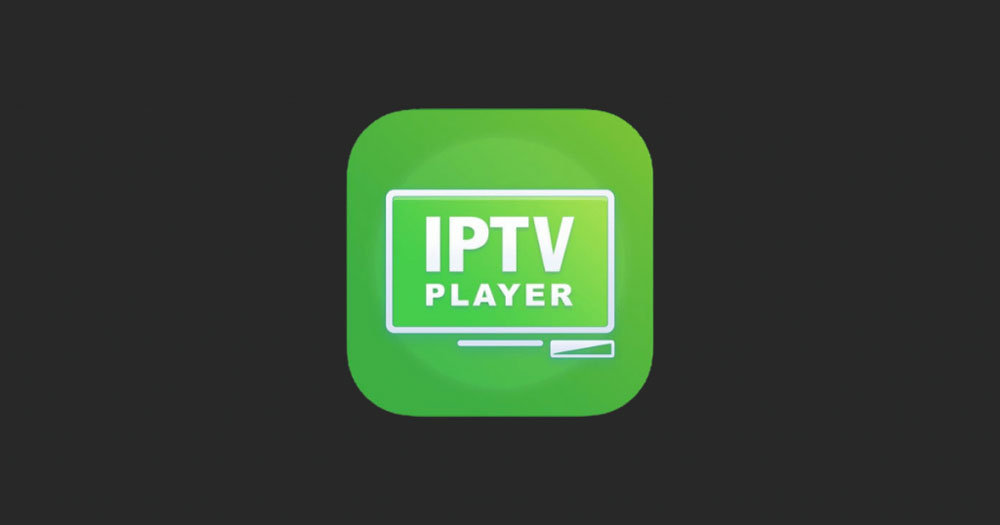 At the 7th spot, we have another best IPTV player that can streamline viewing convenience by syncing your iPhone, iPad, and Apple TV. But that is not where its versatile compatibility ends.
This IP television app supports cast playing using Chromecast and AirPlay. Because of that, you can cast to Android TV devices such as Xiaomi, LG, Samsung, Google TV, or even Fire TV. What's more, you will be able to synchronize your playlists on all of your devices.
This app supports m3u, JSPF, XSPF, and local playlists. In fact, it will automatically scan, load, & preview all the available channels as a list for the user's convenience. Be it local or online; you can get TV streams of all kinds.
There are also built-in DVR and WiFi transfer options available. This lets you make, edit, and share your customized m3u playlist to your Apple TV from a web browser or even to your friends!
Verdict
IPTV Player will be the perfect choice if you own both Apple and Google TV at home. You do not need any external players to have smooth-running shows at home when IPTV players like this exist.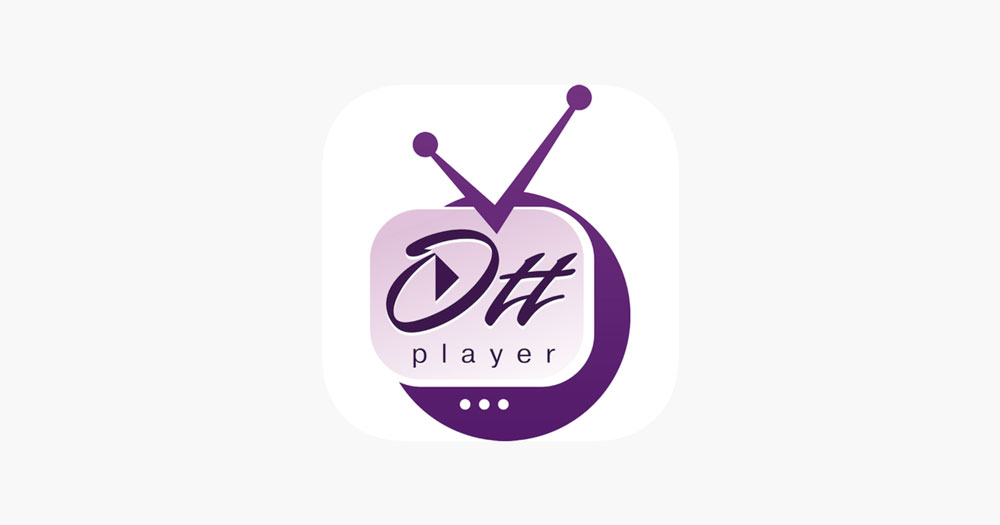 I am ending the list of best IPTV apps for Apple TV with a cloud stream IPTV player that is both free and ad-free. Yes, you read that right!
Well, actually, it is not totally ad-free. What OttPlayer does instead is automatically closing any pop-up ads that appear on your TV.
OttPlayer comes pre-installed in many smart TVs, but Apple TV may not have it beforehand. This app is a basic, no-frills IPTV app that works well. It uses many protocols, including RTMP, RTSP, HLS, TS by UDP, which streamlines connection.
What that does is offer the user a buffer-free and smooth video playback. This player app supports both m3u and m3u8 playlists. You can easily manage your playlists using the icons in the app.
While some users did face crashes from this app, generally, it runs fine given that you have a user id and password. As far as free apps go, this is definitely the best IPTV app for a hassle-free and easy experience.
Verdict
OttPlayer is a basic free IP television player that does not run unnecessary advertisements and provides a smooth, buffer-free playback.
Best IPTV Apps for Apple TV – Things to Consider
When browsing IPTV apps for your TV, there are a few things you should consider before choosing one. They are –
Safety
As is the case with most services you use online, your information can easily be compromised if you are not careful. That is why you must always get apps made by trusted developers and verified by the app store.
You can take further precautions and use a VPN to protect your IP address and information from online scamming sites. Please read our article on the best VPNs for IPTV for suggestions.
Device Compatibility
Generally, multimedia devices use the m3u format of playlists for IPTV. But a good IPTV app should support all popular formats of playlists, such as JSON, database playlist, JSPF, XSPF, etc.
Along with playlists, it should also support all major internet protocols for the best connection, such as RTMP, RTSP, HLS, TS, etc.
Video Player
As you will be using IPTV to watch shows or movies, the video player that the app comes with matters a lot. It can make or break your entire experience with the app.
A powerful video player should be able to load and play any video without much buffer or lags. It should also load higher resolutions and clear audio.
Security
Apart from keeping your IP address secure, a good IPTV app should also provide you with a strong user ID and passwords to help keep your subscription secure.
It should also have safe password recovery systems in place in case you lose or forget your password.
You should also be able to get the app to email a password to you, preferably a strong and secure one, to your designated mail id.
Convenience
This is perhaps the most crucial aspect of choosing an IPTV app. The app should have a user-friendly, aesthetically pleasing, and easy-to-use interface. It should make organizing your playlists and channels easy and convenient.
Additional features such as subtitle, background playback, parental control, recently watched section, newly added section, search sign for easy finding, continue watching section, etc., all make the user experience easy. So, look for these features.
Frequently Asked Questions
Why do I require IPTV apps for my Apple TV?
With IPTV applications, you can watch almost anything available on the world wide web, which goes beyond the scopes of traditional TV media.
You can find LIVE TV streams as well as movies, shows, and more. The library of content you can watch via IP television is very vast, but for that, you will need an IPTV app.
Do I have to pay for a good IPTV app?
Definitely not. While you can find some amazing paid IPTV apps in the store, you will also come across plenty of free IPTV apps that work wonderfully.
However, most free apps run by showing advertisements, which is something you will have to tolerate for the free service.
Can I simultaneously use two devices using one subscription?
No, that's not possible. You can sync all of your data across multiple devices using the cloud, but viewing from two devices at the same time is not something you can do. Doing so may block your username or IP address.
Should I get satellites for IPTV?
IP television works via using the internet. So, you do not need to get satellites for IPTV. What you will need is an IPTV box and a secure internet connection to load the video URL.
Conclusion
With our guide and reviews, finding the best IPTV app for apple tv will no longer be difficult. Remember, always choose a safe IPTV app and steer clear of sketchy or illegal apps.
If you are just a bit careful, you will be able to enjoy the incredible library of thousands of different channels, movies, and TV series using IPTV without much hassle.
Disclaimer: IPTVAdviser.com does not verify the legality or security of any add-ons, apps or services mentioned on this site. Also, we do not promote, host or link to copyright-protected streams. We highly discourage piracy and strictly advise our readers to avoid it at all costs. Any mention of free streaming on our site is purely meant for copyright-free content that is available in the public domain.
Disclosure: IPTVAdviser.com is a reader-supported blog. When you buy a product(Hardware, device, accessories, or VPN, we're not affiliated with any IPTV service or app) through links on our site, we may earn a commission.