A VPN, or virtual private network, connects an internal network to a public site, allowing users to transmit data securely without leaving any records.
It is undoubtedly the finest approach to gain access to excellent content from a variety of IPTV providers. A VPN gives you access to privacy protection and ensures the security of your sensitive data.
Whether you want to bypass ISP restrictions or simply safeguard your privacy, you should get a reliable VPN. It'll help circumvent major IPTV constraints.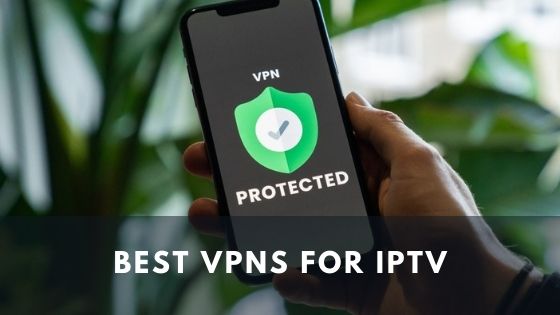 This section will discuss the best VPNs for IPTV on the market and other pertinent considerations. With our help, you should be able to find yourself an appropriate VPN.
Benefits of VPN for IPTV
There are several key reasons why VPNs are extremely useful for IPTV programs. Here's a rundown of some of them.
Access IPTV Services from Other Countries
ISPs frequently restrict channels and sites for a variety of reasons. Using a VPN is the most straightforward and most effective approach to assure you can still watch IPTV securely regardless of ISP restrictions.
An IPTV VPN is the most effective approach to ensure that your broadcasts are neither banned nor disrupted. Any content may be accessed from any country in the world.
Protect Confidential Information
Even if you clear your browser history, your searches are saved in the cloud indefinitely. And, your Internet Service Provider has access to these.
Even though it is improbable, they may use or trade your information. It is always recommended that you use a VPN on all devices to safeguard your privacy. But it is particularly recommended for IPTV services.
IPTV VPNs safeguard your digital security while also preventing you from being charged with copyright violation notices. So, at the very least, you will be able to avoid being sued.
Get Better Streaming Performance
Even though VPNs cannot increase the speed of your TV streaming, they can certainly enhance your overall viewing experience. They do that by channeling the connection to a more powerful and less congested server.
Avoid ISP Slowdown of Most IPTV Services
Most Internet Service Providers have slowed internet access to their customers at some point. That means your IPTV service provider has intentionally reduced the bandwidth of your internet connections at some time or another.
It is tough to recognize and respond to this. This is when a VPN can be helpful.
You can use a VPN to prevent your ISP from limiting your bandwidth. Basically, you will be able to watch IPTV content securely without worrying about data transmission speeds slowing down.
Best VPNs for IPTV – Our Recommendation
Now that you know how useful VPNs are for IPTV let's look at the best VPN services. We'll give you a comprehensive explanation of our top picks right here.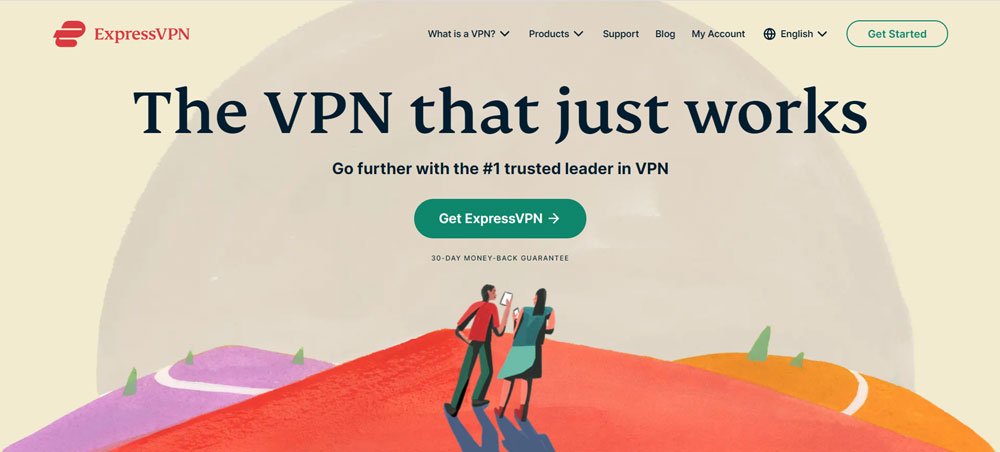 If you want fast internet connection speed with consistent performance, ExpressVPN is the best option for you.
It is a secure VPN provided by Express VPN International Ltd, a corporation based in the British Virgin Islands. The program is promoted as a confidentiality solution that primarily encodes and hides the IP addresses of clients.
Recent research show this VPN service has more than 3,000 servers spread over 160 locations in 94 countries. And, it has been delivering swift and trustworthy VPN services to get around national limitations on streaming sites like IPTV.
You can access cross-border content from several streaming services. For instance, you can get Netflix content from the United Kingdom and Canada, Hulu content from Japan, and so on. And, the streaming quality of all of this international content is unrivaled.
With ExpressVPN, you will surely be able to enjoy the absolute best internet connection speeds as well as top-notch HD streaming at all times.
You'll be able to access IPTV content from all over the globe without any signs of lagging or broadcast disruptions. The performance will be the same as pre-downloaded content, if not better.
If you have any problems streaming IPTV service, the VPN providers provide live chat customer assistance 24 hours a day, 7 days a week.
Verdict
ExpressVPN is undoubtedly the best IPTV VPN on the market, taking everything into account. If you're prepared to pay a little extra, this is the best for the quickest streaming service and the most international material.
Website: https://www.expressvpn.com/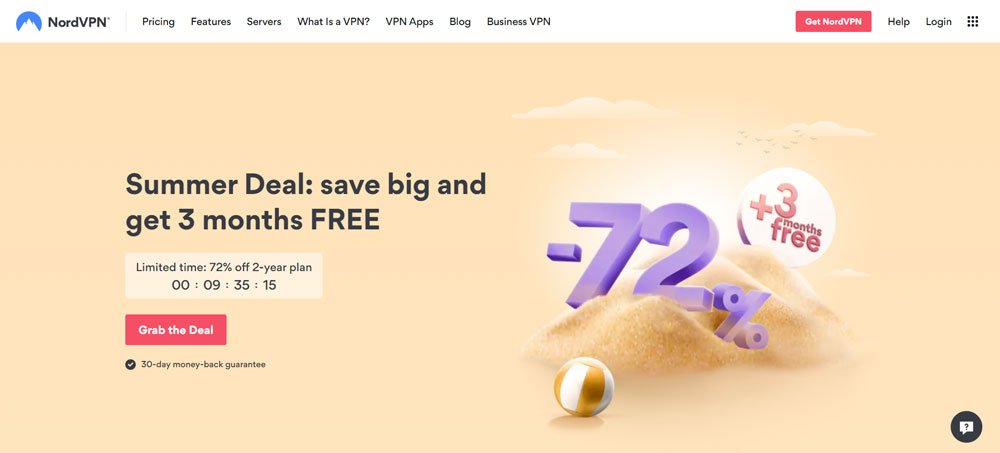 While our first choice excelled in internet speed, this one wins hands down in multi-platform support for applications.
Besides, if you want to feel safe when using open WiFi, NordVPN is the safest option to use. This VPN encrypts your internet traffic and makes your browser history a secret, allowing you to access confidential info or business documents discreetly.
As previously stated, there are apps available for various operating systems, including but not limited to Android, iOS, macOS, Windows, and Linux.
You also receive access to the company's browser extensions for Google Chrome and Firefox. With this extension, you can gain privacy for your surfing searches and keep data on your device properly concealed.
Although NordVPN has over 3,600 servers spanning 62 countries with excellent speed, you cannot select a specific city. You only have the option of choosing a country. However, this may not be an issue for the most part, as the general usage is quite simple.
People usually want to get away with using a free VPN, but a free service will simply obstruct your ability to watch IPTV content. Instead, you should invest in a reliable VPN, such as this one, that provides continuous multi-platform app compatibility.
Verdict
NordVPN is well worth the money, thanks to its large number of servers, lightning-fast internet speed, special encryption, and reasonable pricing.
Website: https://nordvpn.com/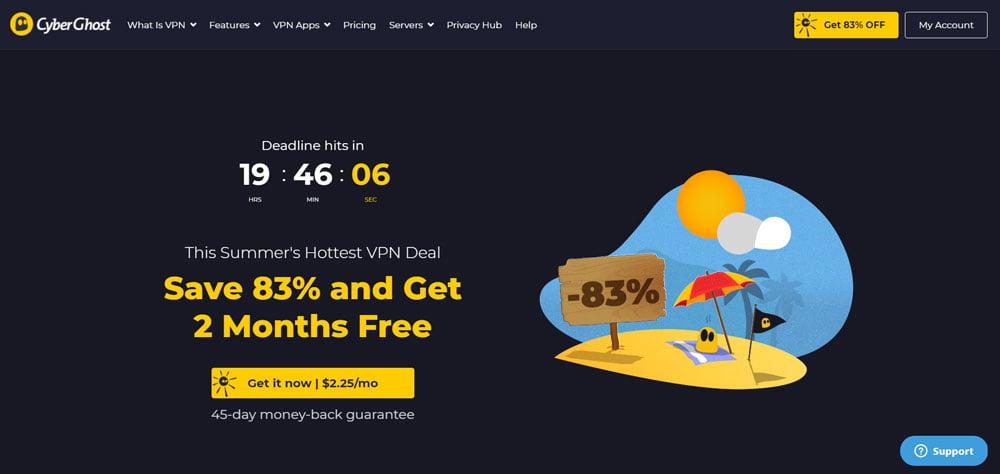 Next on our list is a solid challenger that offers access to all of the paid IPTV services. And, this is most recommended for beginners.
CyberGhost is a brand that provides powerful tools such as CyberGhost VPN and various additional security products. It has one of the largest VPN server networks in the world, with over 6,000 servers spread throughout the globe.
Furthermore, it supports a substantial number of simultaneous connections. You can connect this VPN to up to seven different devices at a time.
In general, CyberGhost offers its consumers a high level of security and privacy. It doesn't disclose or distribute personal customer data to third parties such as law enforcement. Instead, they employ robust AES 256-bit encryption to ensure optimum data security.
With this, you will be able to browse and stream videos and other material without leaving any digital footprint.
Aside from privacy protection, it also provides access to a wide range of IPTV services and platforms. So, if you use this, you can safely stream content from Netflix, Amazon Prime Video, BBC iPlayer, and other services.
As they have applications for all operating systems, you can download and use them regardless of which mobile device, computer, or other smart TV devices you use. Moreover, its extremely basic interface makes it an ideal choice for beginners.
Verdict
If you want a service that gives you wider access to renowned IPTV channels, excellent performance, fast connections, and a dependable protection system, CyberGhost is the solution for you.
Website: https://www.cyberghostvpn.com/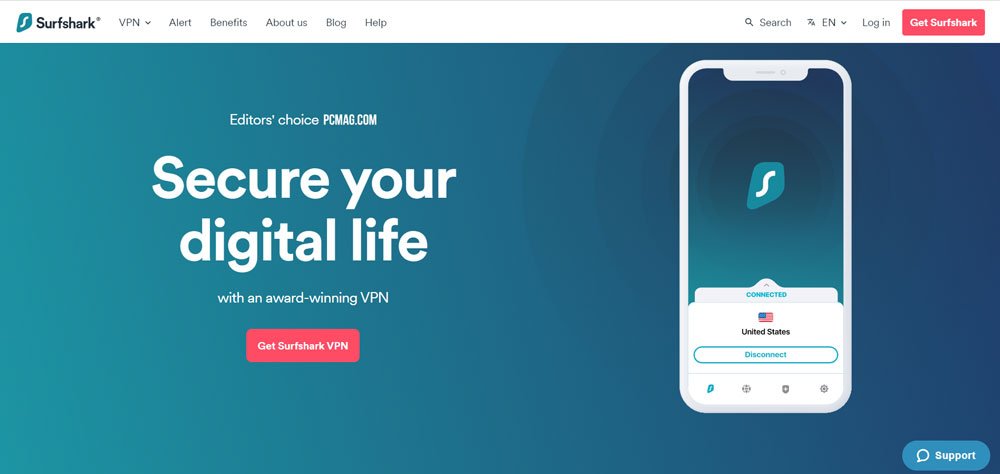 Surfshark has provided us with another excellent VPN service.
It is a highly regarded, strong VPN that protects your confidential internet data to keep you safe and protected at all times. It is trusted and recommended by many users worldwide.
Now, this fast and secure VPN service has servers in more than 60 countries. Besides, this VPN service is one of the finest alternatives for viewing live TV due to its high-speed connectivity and streaming capabilities.
It is simple to unblock major platforms such as Netflix and Hulu with this.
More significantly, Surfshark does not record any personally identifying information. They do not keep track of your surfing history, so hackers cannot access them.
And, if you encounter any problems with the program or application, you may contact their customer care team immediately. Everyone has access to their customer service all day, every day.
Besides, Surfshark has applications for virtually every operating system, including Windows, Android, and iOS. As a result, regardless of your device model, you will be able to use this service. These work especially well with smart TVs.
Unlike almost all other options that allow a limited number of device connectivity, this one is very different. This is an excellent alternative because of its unlimited number of connections.
So, if you want a VPN server that allows you to connect to several devices at once, this is the one to choose.
Verdict
With a user-friendly interface and super-fast streaming experience, this VPN is one of the top choices. However, what makes it the greatest is the unrestricted amount of connections to various devices.
Website: https://surfshark.com/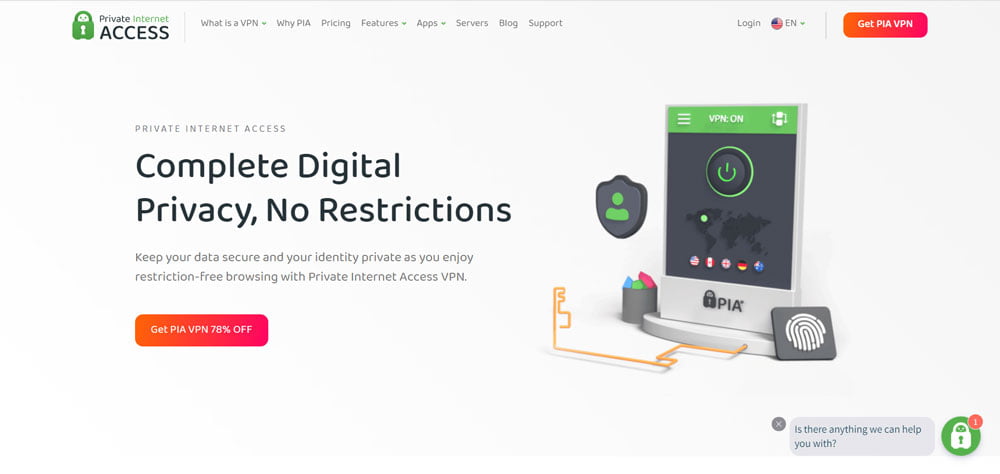 Next, we have a low-cost VPN service provider that you will enjoy if you need a VPN for your family. It allows you to connect to up to ten devices at the same time. If you live with your friends or family, you can share it with them.
We're talking about Private Internet Access (PIA), which is one of the safest VPNs for IPTV. This VPN provider owns remote servers spanning 47 countries, allowing you to view prohibited material from any country.
As of today, the business has a solid reputation and a lot of positive feedback from Reddit users because of their comprehensive applications with diverse options.
And as Private Internet Access never stores any client recordings, your browsing history will be safe from any and all potential hackers.
Now, this well-known VPN claims to deliver amazingly fast connection speeds and limitless capacity. And that is not an exaggeration. It runs perfectly with almost all channels and platforms so that you won't experience any lagging issues.
Furthermore, this system enables all platforms, allowing you to watch and download HD IPTV videos.
And you can get all of this for a very low monthly subscription charge. All in all, this is a good solution for folks who own multiple gadgets or live with others.
Verdict
With the ability to connect to ten systems simultaneously and a low subscription price, this is an excellent choice. It is especially suitable for anyone who wishes to share their privacy protection service with others.
Website: https://www.privateinternetaccess.com/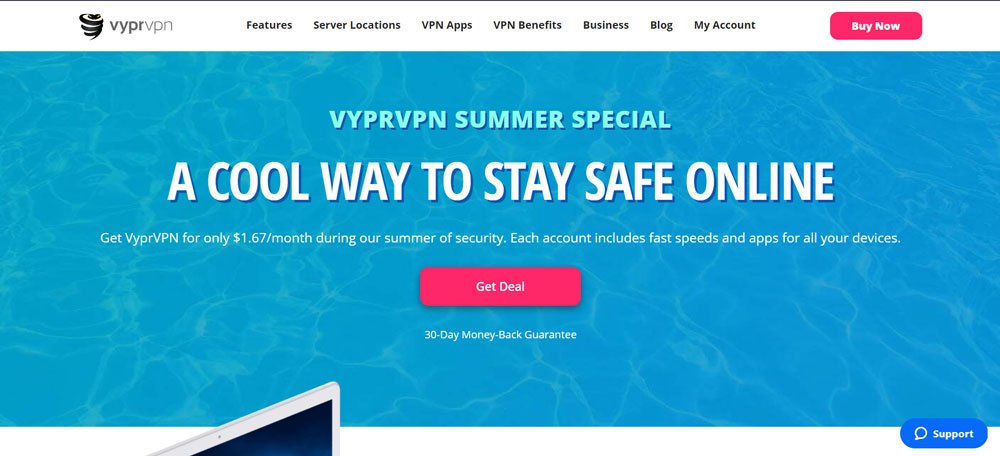 Even though this is the final option on our list, VyprVPN is a strong contender, even more so when you're on a tight budget.
VyprVPN is another strong virtual private network service provider launched in Switzerland by Golden Frog GmbH, an online security firm, about 12 years back. And over 2 million customers across the world have their data protected by this IPTV VPN.
Presently, they have roughly 700 servers spread throughout 70 nations. While this VPN provider has a limited quantity of dedicated servers relative to the others, they are perfectly compatible with IPTV channels.
In terms of performance, they're dependable, quick, and therefore will promptly get you into many cross-border TV channels and sites from your favorite streaming websites.
With this IPTV VPN, you may effortlessly access geo-blocked media from major streaming services like Netflix and Amazon Prime Video, as well as more unusual streaming providers.
The company offers user-friendly VPN software for various devices, including mobile devices, tablets, desktop computers, televisions, and other smart devices. And, these apps are a terrific method to get access to IPTV content.
With this, you can link to up to 5 compatible devices simultaneously, and they can be any Android, iOS, or Windows device.
Verdict
Regardless of the fact that this VPN service has a limited number of servers, it offers a good streaming experience with a stable connection and fast speed. Plus, it's pretty affordable. So that's an added bonus!
Website: https://www.vyprvpn.com/
Best VPNs for IPTV – Buyer's Guide
VPNs will solve the issue of circumventing cross-border access restrictions to IPTV programs.
The best IPTV VPN services will also keep your personal information protected from prying eyes. But, all VPN servers are not capable of streaming high-definition content, especially live TV.
This section will discuss some important factors you should consider before signing up for a VPN service. You will not be sorry if you base your decision on this!
Wider Access to Servers
In order to properly unblock international material, you'll need a VPN with a large number of reputable servers. You will circumvent the limitations that prevent you from viewing information from other countries with the help of these servers.
The more servers a corporation owns in a country, the more likely it is to obtain original material from that place. As a result, make sure to look into the server details of these VPNs.
For instance, if you want to access Netflix UK content, look for a VPN that has a range of database servers in the UK.
Reliable Performance
Another crucial consideration while selecting a VPN is performance reliability. Most VPNs offer a plethora of functions but fall short of delivering consistent performance.
Here, we only chose the best ones for you, so they will all work smoothly for all streaming tasks.
High Resolution Streaming
In this day and age, all digital content is of HD quality or higher resolution. But all VPNs can't ensure such high resolutions.
After making an effort to purchase the highest quality IPTV, your money will be wasted if the VPN of your choice does not offer high-quality streaming.
As a result, you must guarantee that your chosen VPN is up to date and supports at least HD video streams.
Fast Speed
For entertainment media, speed is always essential. However, not all VPNs can guarantee fast speeds at all times.
If you're watching movies on your IPTV, you want to be able to see them in HD resolution and expect everything to go smoothly. When you're immersed in a movie, the very last thing you would want is lagging. This leaves a negative impression and a reluctance to watch anything else.
So, in order to avoid this issue, choose a VPN with continuously better broadband.
Privacy Protection
One of the most common reasons for using a VPN is to secure private browsing and documents.
Top-tier encryption and no-logs practice are standard features of the finest VPNs. This guarantees that your information is never traced and will never be disclosed to anyone.
Hence, you must ensure that the VPN you are contemplating provides enough privacy protection.
Simultaneous Connections
Another important aspect of choosing a VPN is its connectivity options. This basically refers to the number of devices you can connect to that VPN at the same time.
While some VPNs allow connectivity with a couple of connections at a time, some allow connections with 5 to 6 devices. And, there are a few like Surfshark that allow unlimited connectivity.
As a result, you must prioritize this based on your needs. If you only need a VPN for personal usage, you can go with one of the first two options. However, if you want one for everyone in your house, the Surfshark is the way to go.
Multiple App Services
Different VPNs provide varying degrees of compatibility. While some are compatible with every device and operating system, others have severely limited compatibilities.
For example, if you use an iPhone but also use a Windows computer, you must ensure that your VPN of choice provides apps for both iOS and Windows. You should check for browser extensions from VPN providers to make your experience even better.
How to Use VPN with IPTV
In order to use a VPN on IPTV, you just have to create a VPN account with one of our suggested companies. Then you have to turn it on and select a global network. Following that, you can navigate to your preferred IPTV provider.
As you can see, using a VPN is relatively straightforward. But if you're still not sure how to use it, here are three simple actions you can do to get it running.
STEP 1: Create an Account
Regardless of which VPN service provider you choose, the first step is the same. You will have to create an account first.
You can do it directly from the website, or you can install the app or extension on your device.
Setting up an account is really simple. You will be required to provide your name and other pertinent information, as well as verify your payment system.
STEP 2: Select Any Location to Connect
You can modify your location settings once you've established an account. Most VPNs will allow you to select whichever region you choose.
However, a few only allow you to choose a specific country. So, pick whichever location appeals to you and go to the next step.
STEP 3: Stream Content from Your Selected Location
When your VPN connection has been established, go over to your preferred IPTV site and join in.
You will now be able to access different TV channels and programs that are only accessible in that region. Change the location settings to a different country if the video does not start.
Top-Rated Brands on the Market
IPTV Box, which stands for Internet Protocol Television Box, is a streaming device that connects to a server instead of a particular site.
Using an IPTV box, you can stream content from Netflix, Hulu, and other services. Here are the top VPN services for unblocking internet streaming material.
ExpressVPN (Overall best VPN for IPTV with the fastest connection speeds)
NordVPN (Best for wider app support)
CyberGhost (Best for access to wider online streaming services)
Surfshark (Best for unlimited simultaneous connections to devices)
Private Internet Access (Best for security purposes)
VyprVPN (Best budget option)
We have only listed the top-rated VPN brands, and we have done so sequentially. Choose according to your requirements.
For instance, if you're on a limited budget, consider VyprVPN. However, if you have a bit more money to invest and need security for your entire estate, Surfshark is the way to go. It will allow you to connect all of your smart gadgets at the same time.
Whichever option you choose, you will be pleased with the performance.
Frequently Asked Questions
Is using IPTV legal or illegal?
Sadly, IPTV providers pirate their programs illegally and redistribute them. This is why using IPTV; Internet Protocol TV is a contentious issue that cannot be answered definitively.
But all IPTV service providers with a legitimate license to stream IPTV shows, movies, and content, are considered legal. A legal IPTV provider generally gives information regarding their connections and provides a streaming service.
But many IPTV providers won't be able to do so. These people are almost certainly illegal.
Is it safe to use a VPN with an IPTV?
Yes, it is safe to use a VPN with an IPTV. In fact, it is safer.
But you should make sure the VPN provider has a no-logs policy to ensure your privacy online. This way, there will be no record of your online activities exists.
Is a VPN worth buying for streaming?
If you want to broaden your watching options outside the limits of your own region, a VPN is absolutely worth it for streaming TV. With a decent VPN, you can effortlessly watch IPTV channels from any country on the planet without experiencing any latency.
There are no free IPTV streaming options that can come close to this level of performance.
Which VPN is best for streaming?
We believe the best VPN for streaming purposes is ExpressVPN. With its fast internet connection and loading speeds, it will let you enjoy any TV channels or movies on your smart TV from all the popular streaming platforms like Netflix, HBO Max, and so on.
Is VPN necessary to use with an IPTV box?
Using a VPN app is highly recommended for all sorts of internet activities, including configuring IPTV.
Additionally, there are numerous advantages to using a VPN with an IPTV box. Information privacy is one of the essential factors. It will also give you access to a larger selection of networks, including those from various countries.
Can I use a free VPN for streaming IPTV?
Yes, you could use a free VPN to stream IPTV material, but you won't receive decent service.
The performance will be terrible with free VPNs since they will frequently fail to access any streaming site. Moreover, with free VPNs, advertisements will be displayed throughout the apps.
Basically, you won't receive nearly as many functions as you would with a premium VPN.
What happens if I don't use a VPN with an IPTV?
If you don't use any VPN with your IPTV, advertisers can obtain your personal information and take advantage of it.
This is because the encrypted data offered by a VPN limits the amount of information that can be retrieved. Furthermore, the confidentiality provided by a VPN may protect you from a variety of potential legal concerns. So, you won't get caught streaming IPTV.
Conclusion
Now that we've provided you with everything you need to know about VPNs to get the right one for you, you will have an easier time finding the best VPNs for IPTV.
While doing so, be sure to take into consideration the factors we mentioned in the buying guide.
Disclaimer: IPTVAdviser.com does not verify the legality or security of any add-ons, apps or services mentioned on this site. Also, we do not promote, host or link to copyright-protected streams. We highly discourage piracy and strictly advise our readers to avoid it at all costs. Any mention of free streaming on our site is purely meant for copyright-free content that is available in the public domain.
Disclosure: IPTVAdviser.com is a reader-supported blog. When you buy a product(Hardware, device, accessories, or VPN, we're not affiliated with any IPTV service or app) through links on our site, we may earn a commission.