Gone are the days of the traditional TV with cable connections, people hardly have time for that now. In the modern world, IPTV is a great alternative to the old-school style of watching TV, and more and more people are leaning towards it.
If you want to watch IPTV on your iPhone, you need to have good knowledge about IPTV apps. Finding the perfect IPTV app for iOS/iPhone can be a bit of a hassle.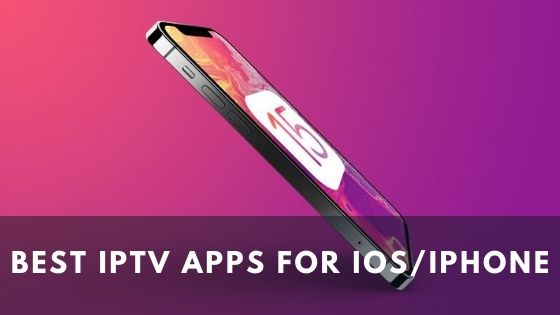 But worry not, we're here to help you out on that. We did our research and jotted down some of the best IPTV apps that will support both your iPhone and your iPad. So without further ado, it's time for you to go through them!
This article is purely educational. IPTVAdviser.com doesn't own, host, operate, resell, or distribute any streaming apps, addons, IPTV or services. The page contains some unverified services, and we are not certain whether they hold legal licenses to distribute the content. IPTVAdviser.com does not verify the legality of each app/service in all regions. Do your due diligence if you use any of the unverified apps/services, and stream only content that is available in the public domain. The end-user shall be solely responsible for the media accessed.
Best IPTV Apps for iOS/iPhone – Our Recommendation
Let's go through our recommendations here. In this section, we'll discuss the ins and outs of each option.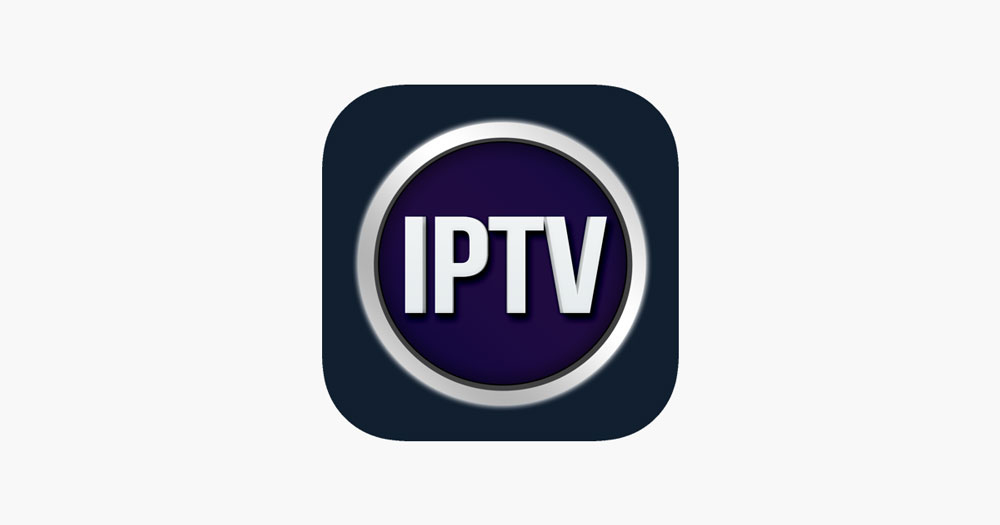 We start off our list of the best IPTV apps with one of the most famous apps for iOS. Its user-friendly interface, stable operation, and fast installation procedure have made it a popular choice among IPTV users.
Perhaps the best part about this app is that even if you don't have any idea how to install GSE Smart IPTV, they'll guide you through it.
The IPTV player will play almost all the media file formats that include JSON formats, M3U formats, etc. It doesn't require third parties for different formats- hence the users find it hassle-free to use.
The navigation of this player is quite simple as well. You get to choose from a variety of languages for easy setup. The app allows you to watch at least 150 channels, all in FHD mode.
But that's not all! If you wish, you can create your own playlist with this application. It also supports both live and pre-recorded tv shows. The parental control feature enables you to keep the adult channels out of your kid's reach. It's also available as an android app.
Verdict
If you're looking for an IPTV player that supports most of the formats and gives you a hassle-free IPTV experience, then this can be your pick. From watching movies on the media player to an easy-to-use user interface — this app certainly makes things easy for you.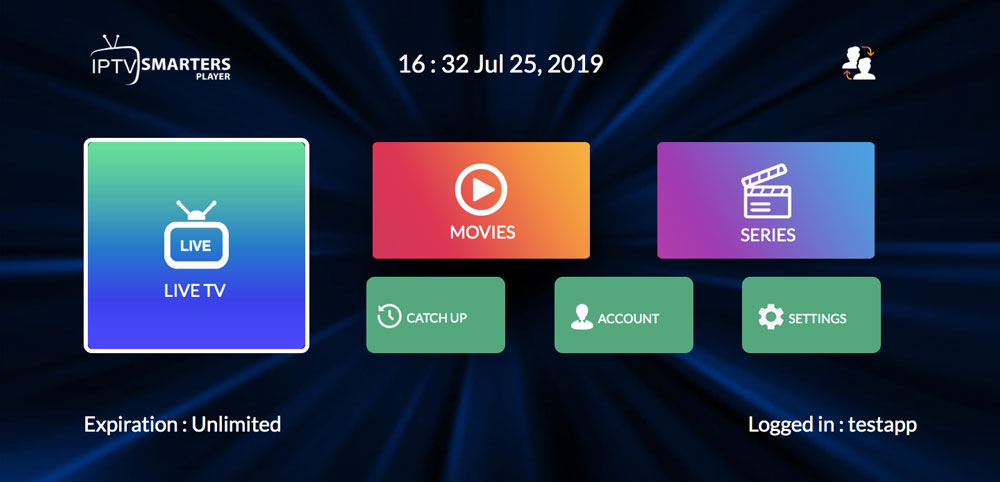 A powerful IPTV player never lets its user down — and the same is the case with this app. This player enables end-users to stream different content like VOD, TV shows and TV catchups, be it on iPhone or Apple TV.
They have a very attractive and user-friendly layout and supports multi-users. This means you can easily use it with your friends and split the bill!
This IP television player doesn't give you a ready-made playlist, but maybe that's the beauty of it! You get to pick the playlist according to your choice, that's not bad at all. The player will read the pattern you follow and recommend suggestions for ease of use. From TV catch-up streaming features to Parental controls — this application has all of the common features, and some more!
Smarters Player enables you to watch IPTV on multiple screens, and you can get back to what they were watching before with their 'continue watching feature'.
It supports different APIs like Xstream UI, XUI, and Xtreme Codes. Moreover, it has absolutely no affiliation with third-party apps, so people can use it without any sort of risk.
Verdict
Some people prefer to make their own playlists with the kind of media they like — be it video or audio. If you fall into those categories, then you can give this IP television a go. Its performance and user-friendly features are indeed praiseworthy.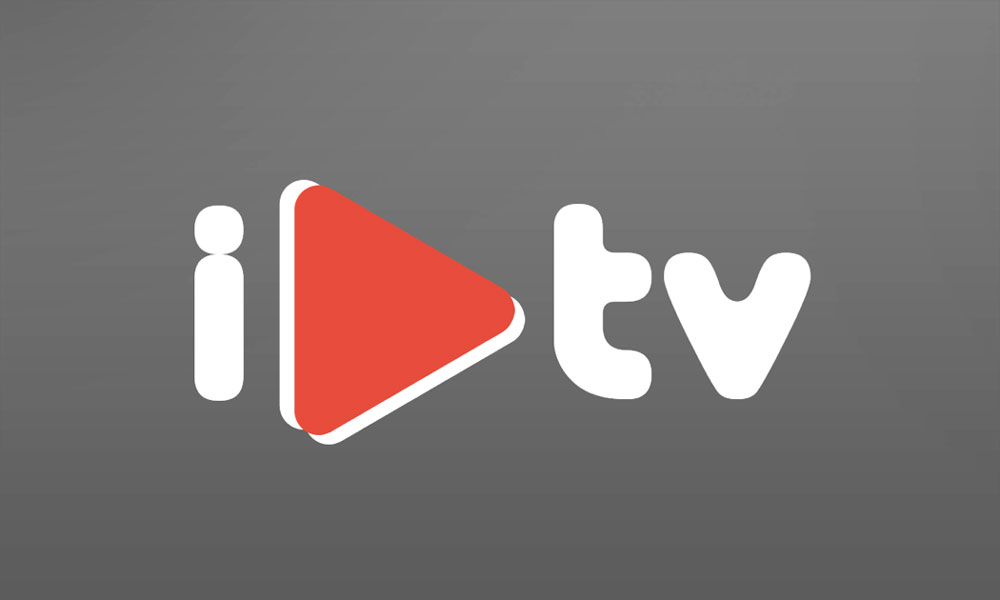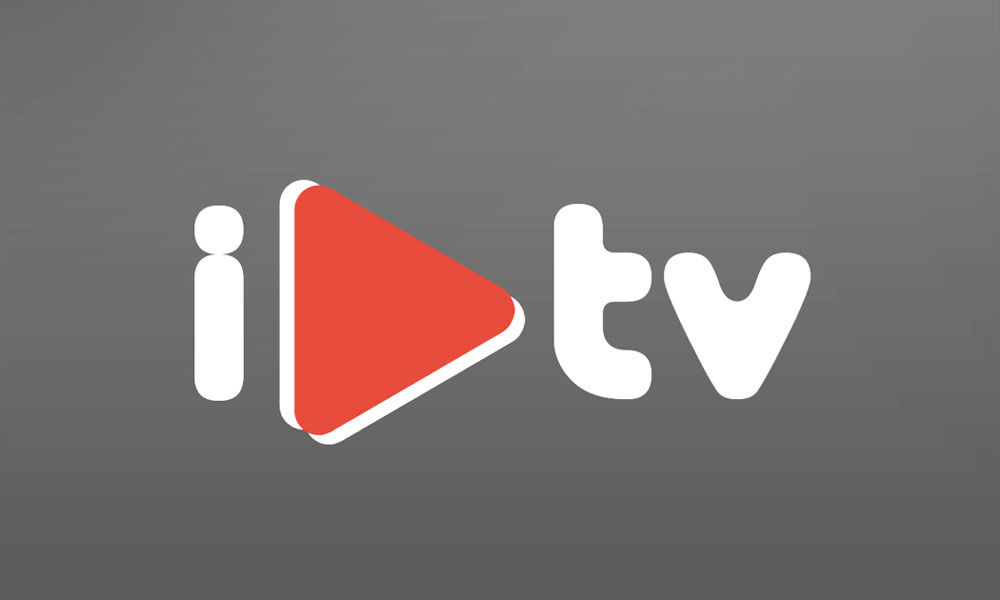 Intuitive layout, multi-playlists, and a very simple user interface made this IPTV player a great option for many. It enables you to view VOD and live playlists and organizing them to your preference is as easy as it can get.
The TV guide may lag a bit if you have unstable internet, but that's negligible, considering the beautiful layout that makes it a good pick as an IPTV app for iPad too!
iPlayTV lets you pick your favorite IPTV channels from preferably the best IPTV service providers and create a playlist that you can watch anytime. If you're cool with third-party playlists, you have the option to upload them in this app and watch it seamlessly.
The player has full EPG support, but if you're having issues watching it on your internet protocol (IP) address, you can simply pick one from the best VPNs for IPTV and watch without any problems.
IPlayTV's media player gives you a platform to save your playlists and rewatch them anytime you wish. Moreover, your iPhone won't face subtitle issues as it supports multiple subtitles.
Verdict
This is an IP television player that has a lot of features with a smooth interface. Now if you're okay with nitpicking your own content, then you can make a list of the TV channels you like, make playlists and enjoy this app!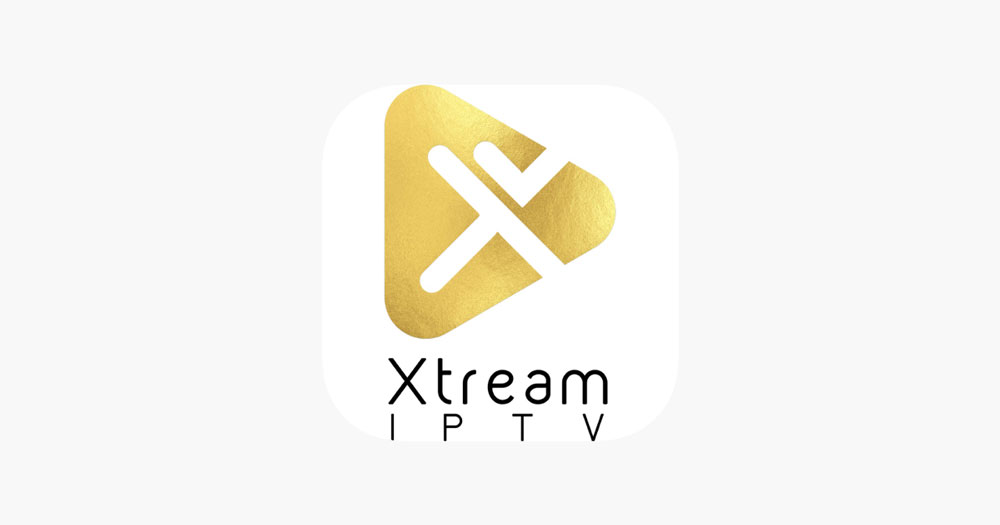 This platform offers you some of the coolest IPTV features for all your iPhones. It automatically scans and previews your available channels as playlists. Therefore, it's easier to find that one channel you're looking for and view its content right on time!
Xtream IPTV is loaded with the best-in-class video engine. Unlike many IPTV apps on the Store, this one can function without an external player. To browse IPTV channels in full swing, all you need is just a single app! Pretty cool, right?
Moving forward, you can create your favorite playlists, and control what your kids are watching with Parental Lock! Xtream IPTV is relatively new in the field, but it's picking up steam in the Apple TV community. Now you know why!
Xtream IPTV is good to go as long as you have an Internet connection or a private network setup. It's fully equipped to stream HD and 4K videos, and it loads your channels without breaking them up a bit. Our only issue with Xtream IPTV is that it doesn't save your watch history.
Verdict
For a free app for iOS devices, Xtream IPTV provided some pretty good options. We particularly liked the automatic scan, parental lock, and playlists. What bums us out is that it doesn't pick up from where you left off.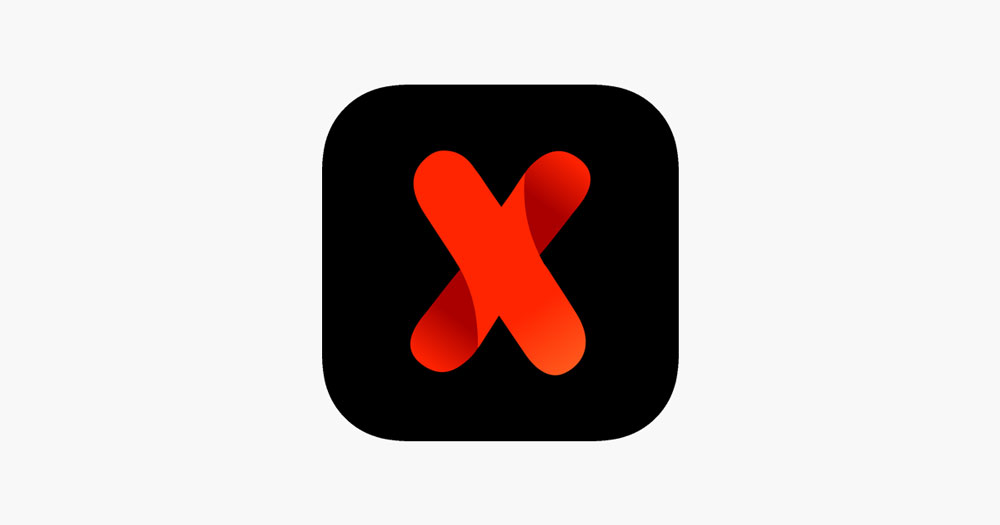 This is more than a mere app. It streams movies, series, and Live channels and casts to any apple device with AirPlay 2. To top it off, IPTVX fetches subtitles from OpenSubtitles.org and allows multiple screen-viewing for its users!
While Xtream IPTV didn't let you resume an old series, there is a free application that does! And it's no other than IPTVX. It has an intuitive interface that we liked, which surprisingly isn't too common for IPTV apps. Plus, you get many user-friendly controls such as "Continue watching" and "Recently added".
Its UI is very similar to that of Netflix. So, you kind of instantly knows what to do and where to go the minute you log in! Next, it syncs all your data and downloaded content on iCloud. So, you can access your shows and media files from any device with the same Apple ID.
In short, this iOS app is the next best thing to the IPTV video player and allows you to watch content no matter where you are. So, if there's a live sports event you'll otherwise miss, remember to hop on IPTVX and enjoy every second!
Last but not the least, there's a section called Favorites where your best-liked shows are on. You also get a "Next Episode" button for binging on the latest thrillers.
Verdict
The features IPTVX offers for free are almost too good to be true. You'll like its versatile settings and channel navigation. The UI is top-notch, and the IPTV experience is also bug-free and fast. Plus, you get to stream the latest shows and sync them on your iCloud.
Best IPTV Apps for iOS/iPhone – Things to Consider
IPTV apps are plenty out there, and there's a reason we chose the five top options for you. They're safe, they have excellent features, and they are easy to use. But that's not all, you should consider a few more factors before finally installing the app.
Third-Party affiliations
IPTV apps often come with different features like M3U and other formats supported. While many of the applications do not require any third-party apps to support different media formats, some do need it.
Requiring a third-party app for specific media formats like VLC can be a hassle, and it can be risky as well. So we'd suggest you carefully check the info and make sure your preferred IPTV application does not have any third-party affiliations.
Media Player
IPTV apps for iOS/iPhone are basically high-end media players that let you stream IPTV channels, amongst other features. So having a powerful media player is a prerequisite for any application.
A quality media player should be able to play the content in different formats. Be it movies or sports channels or other channels — your player should simply play it all!
Safe or Not!
Verification is very, very important when you're installing the app to your iOS or Android devices. Don't get fooled by the abundance of TV channels in the advertisements, you need to verify the app by going through the customer reviews and online reviews.
Check if the app has a proper URL and verify them through their website. Fake IPTV apps usually do not have a proper website link, be wary about that!
User Interface
A proper app for iOS devices must have a smooth and easy interface for the users. A customer will only choose the app if he/she figures out that the interface is as easy as anything.
So try to pick an app that has, say, sports channels and other channels that are organized well. Properly organized content in an interface is always a favorite among the customers!
Other Features
The share option always gives you an extra if you're using an IPTV application. But that's not all, if your app comes with an Electronic Program Guide, then you won't have to take the hassle of skimming through a pool of different TV channels.
Be it android or iOS, your app should give you an option to make your own playlist, so keep that in mind. Also, matching the TV frame rate and having multiple subtitle options are two features that simply add more to the quality of your IPTV app.
Frequently Asked Questions
How safe are IPTV apps?
If you choose the ones from our options, then they're quite safe as we've personally verified them. However, there are other safe apps too, you just have to verify them by yourself. We'd recommend you to check the unbiased reviews on the app store.
Some of the apps do have multi-sharing options, but in order to do that, you need to ensure that your IPTV service provider actually allows it. If your monthly/yearly plan allows it, then it's fine to share.
Are IPTV apps free?
Yes, there are a few free IPTV apps, but the number isn't very high. Also, if you want to use free apps, you'll have to face tons of unwanted advertisements, something that won't give you a comfortable experience.
Do I need VPN to use IPTV apps?
Technically, if your country or state allows you to use IPTV services, you don't need VPN. However, if they're not legal where you reside, you'll definitely require VPN. We'd suggest you pick from the top VPN service providers for uninterrupted connections.
Conclusion
To sum it up, we have to say that finding the best IPTV app was no easy job for us. There are tons of different apps available, and picking the best from them is nearly impossible. While we believe that the GSE IPTV is worthy of being the top candidate, opinions can differ based on your preferences and perspective.
Disclaimer: IPTVAdviser.com does not verify the legality or security of any add-ons, apps or services mentioned on this site. Also, we do not promote, host or link to copyright-protected streams. We highly discourage piracy and strictly advise our readers to avoid it at all costs. Any mention of free streaming on our site is purely meant for copyright-free content that is available in the public domain.
Disclosure: IPTVAdviser.com is a reader-supported blog. When you buy a product(Hardware, device, accessories, or VPN, we're not affiliated with any IPTV service or app) through links on our site, we may earn a commission.