The thing with most IPTV players is that they're loaded with bugs and may even slow your Fire TV down to some extent. Install a random IPTV player, and the next thing you know — your free FireStick storage is not so free anymore!
You need an IPTV app that plays by the book and does what you tell it to do. Apparently, in the world of FireStick apps, it's too much to ask for.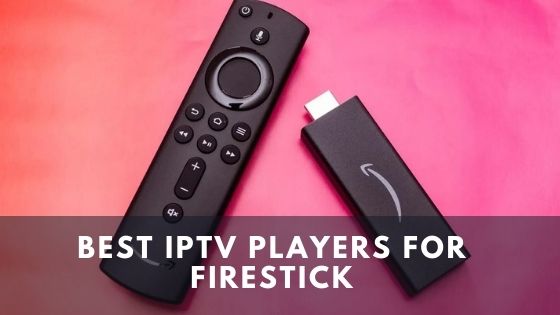 In our search for the best IPTV player for FireStick, we came across enough IPTV apps to know what's good for your Fire TV. Today we'll be sharing our thoughts with you guys so that your experience with Firestick is smooth from day one!
This article is purely educational. IPTVAdviser.com doesn't own, host, operate, resell, or distribute any streaming apps, addons, IPTV or services. The page contains some unverified services, and we are not certain whether they hold legal licenses to distribute the content. IPTVAdviser.com does not verify the legality of each app/service in all regions. Do your due diligence if you use any of the unverified apps/services, and stream only content that is available in the public domain. The end-user shall be solely responsible for the media accessed.
Best IPTV Players for FireStick – Our Recommendation
All media players below have excellent features and UI and will suit a FireStick without a doubt. The good news is — most of them are absolutely free! Let's look at nine IPTV players for your Fire TV now, shall we?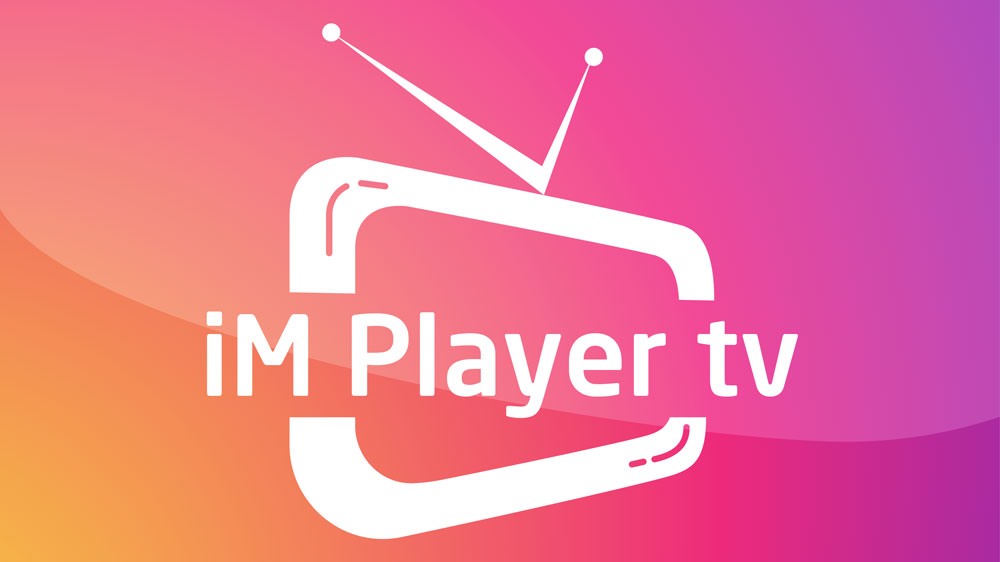 As cord-cutters ourselves, we highly recommend this IPTV player. It's one of the few free IPTV apps that come with Cloud syncing, recording, and a strapping user interface. You can stream countless IPTV channels with the best resolution and sound!
First of all, iMPlayer is available as an APK file. So, you can download it on an Android device and then add IPTV channels. It lets you stream your favorite television shows and Live videos in one place. You also get to record Live events for watching them later on.
iMPlayer is fully compatible with M3U playlists and unlocks VOD (Video on Demand) content for a small subscription fee. It's currently priced at $22 dollars for lifetime access. There are two more IPTV subscriptions for Android on a pay-per-view basis!
Verdict
iMPlayer is not the only IPTV player that offers your full watch history, Cloud syncing, recording. But it might just be the only app that comes with easy, intuitive controls and a brilliant interface.
The fact that you can download future Live shows for streaming them at a later time blew us away. Not to mention, the $22 subscription fee is a small price to pay for its premium features.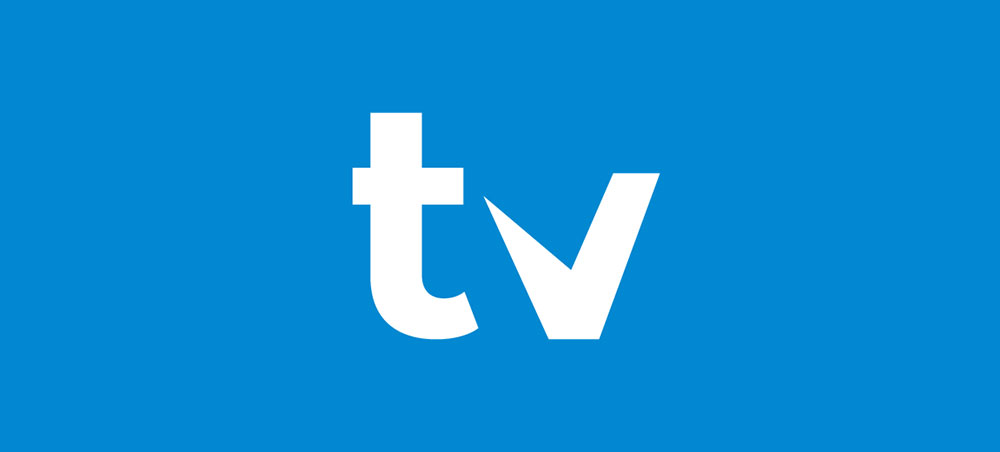 Now available as a free and a pro version, TiviMate is one of the best IPTV players of all time. Its paid version offers a number of advanced features the previous IPTV player was definitely missing.
Our experience with free IPTV players wasn't smooth-sailing. But TiviMate has definitely made it a lot better with its modern UI and scheduled TV Guide updates. In fact, its EPG (Electronic Program Guide) is very similar to cable TV, if not better. We also liked how quickly it loads IPTV channels in their original resolution.
As far compatibility goes, TiviMate works with Amazon Firestick and Smart TV models. Downloading Live TV is possible, but you'll have to get an IPTV subscription for that.
Well, the good news is, this IPTV player is going to be a little bit cheaper than iMplayer. The in-app purchases are pretty straightforward. You can add IPTV channels to your "Favorites," and they'll show up in a separate folder when you log back in.
Verdict
TiviMate is a promising IPTV player for Amazon Firestick, Fire TV, and Android devices altogether. Its electronic program guide is spectacular, and it also updates on its own. Plus, if you want to save Live shows and download them on USB, the Premium TiviMate app will be there for you!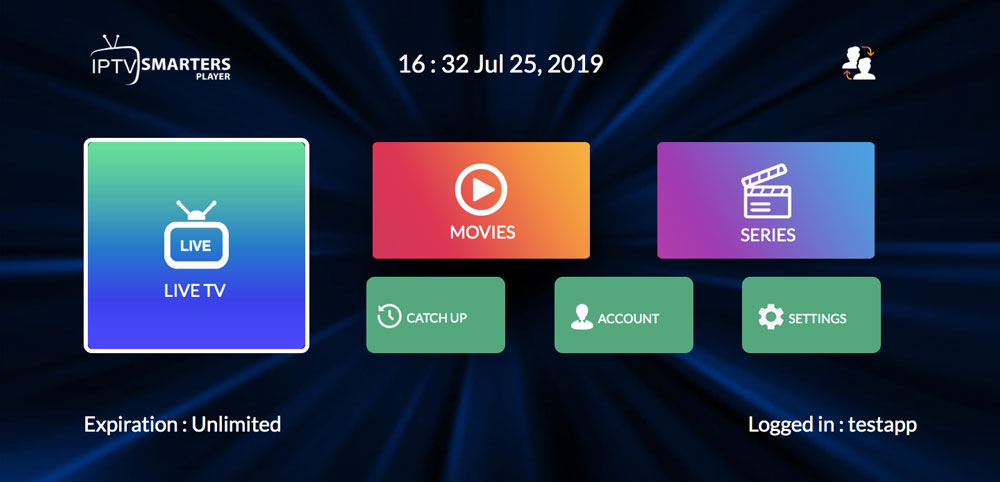 This is one of the best-selling IPTV players for Fire TV, Google Play, and rightfully so! IPTV SMARTERS PRO is an excellent app for merging IPTV playlists and viewing your favorite channels. We also like it for its advanced controls and high-quality EPG.
It's good to choose the best IPTV service providers so you can make the most out of your Fire TV, don't you think? On that note, you should definitely check out the IPTV service providers we've recently reviewed! Each IPTV service provider there is bug-free, reliable, and has countless Live videos, movies, and TV shows.
Moving back to the IPTV players for FireStick, IPTV SMARTERS PRO has one last surprise for you. It's the first IPTV player on our list that comes with a "List of Episodes" and a "Next Episode" button.
Another thing we liked about IPTV SMARTERS PRO is the Multi-Screen feature. You can stream two different things on your Fire TV at a time, which is impossible for cable TV channels. As you can see, this IPTV player is much better than cable, and it's free for a limited time!
Verdict
IPTV SMARTERS PRO is everything we were looking for in an IPTV player. It does justice to your Firestick and is an incredible media player for Android and iOS devices too.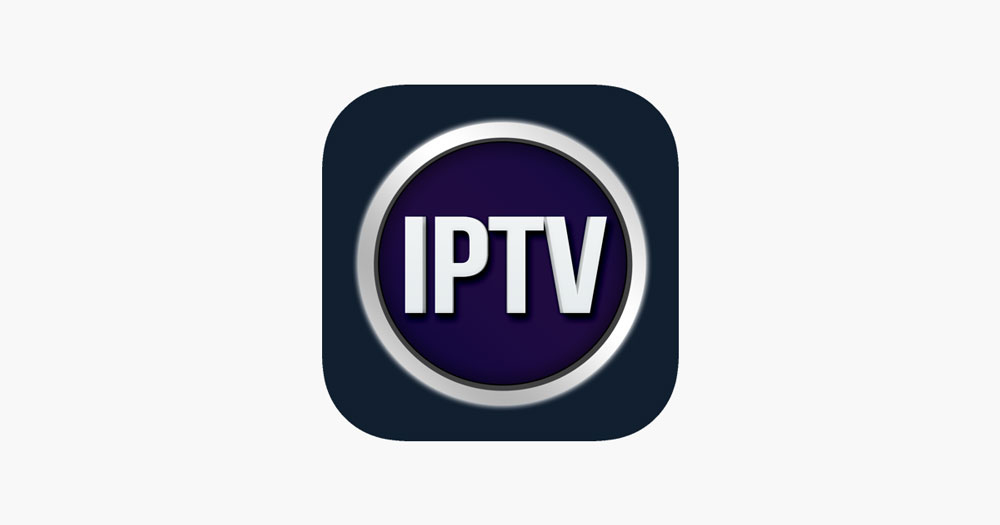 Switching from cable to IPTV is a huge leap forward for some people, which is why we were looking for a user-friendly IPTV player, to begin with. Luckily, GSE SMART IPTV is one of them, and we can't wait to tell you about its specs!
This IPTV player supports Chromecast, Xtream-Codes API, and EPG XMLTV. So, it's compatible with GZ, XML, and zip formats for both local and external files. You can select your favorite channels and make a personalized playlist for your Fire TV. After all, streaming those blockbusters on a big screen feels great.
Then again, there are many TV shows you're missing just because your IP address is out in the open! If you want to lift country restrictions and protect your privacy at the same time, you need a solid VPN.
We recently talked about the best VPNs for IPTV, which you should check out for your own sake. If you're someone who watches copyrighted content over the internet, you'll need at least a decent VPN to cover up your ISP logs/tracks.
Since we're on the topic, you'll be delighted to know that GSE SMART IPTV is 100% operational with a VPN connection. No wonder it's been downloaded over 69 thousand times with a 4+ rating on Google Play!
Verdict
This IPTV player automatically reconnects to a Live stream in bad weather and downloads it in your preferred format. Lastly, the subtitle support along with screen-casting and parental control, make GSE SMART IPTV one of the best IPTV players on the Google Play Store.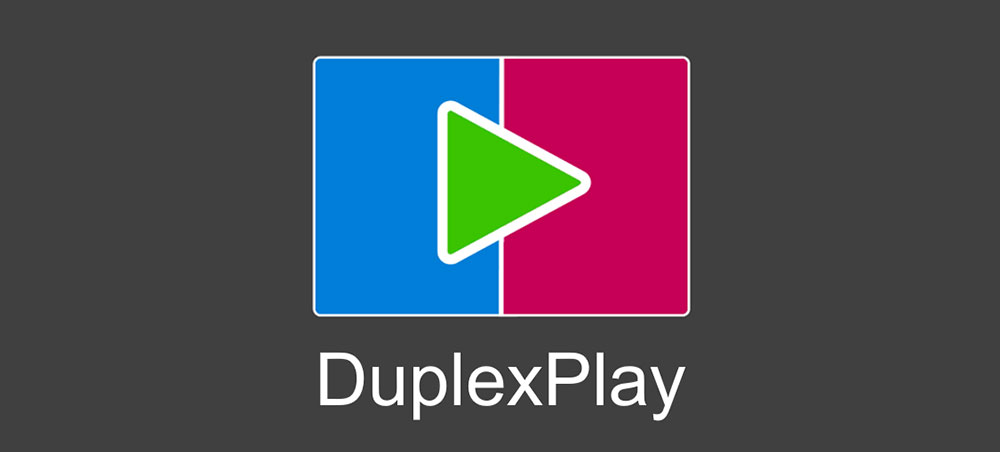 We have both good and bad things to say about DuplexPlay. For the most part, DuplexPlay is better than the top IPTV players on the Android Store. It's got brilliant playback with embedded subtitles and a replay button.
You can move the time slider front and back to pick up where you left off or simply fast-forward the TV show. However, the feature we liked the most has to be Time Shift, which is basically where DuplexPlay downloads Live TV channels and shows.
If you're someone with a busy schedule, you'll be a fan of these digital video recordings. Plus, you get to play them whenever you want and even export them to external storage!
While DuplexPlay is great and all, it's going to close down in a few months as we speak. That's why we don't recommend this IPTV player in the long run.
Anyhow, there are other IPTV players like IPTV SMARTERS PRO and IPTV Extreme that you can consider. If you just want to try IPTV services for the fun of it, DuplexPlayer is still a pretty good option!
Verdict
Considering the specs of this IPTV player, we wish DuplexPlay stayed for the long haul. It comes with all the basic, not to mention, the most necessary features you can ask from IPTV players. We liked its simple UI, the subtitles drop-down, and the time slider the most!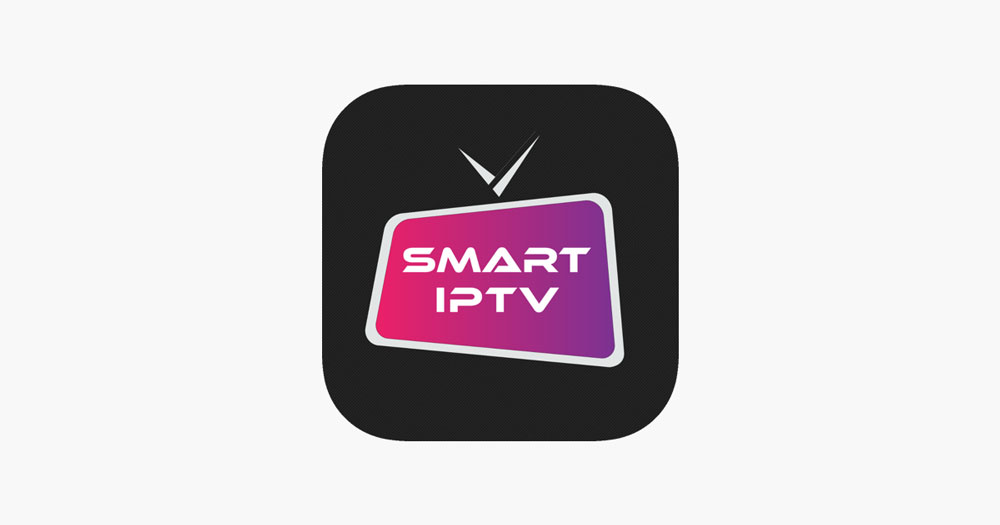 If you can't make heads or tails of EPG codes, then this IPTV player is for you! SMART IPTV is one of the coolest IPTV players for FireStick and is comparable to the latest IPTV players in every way. For example, its EPG layout and info bar are easy to understand even for lifelong cable TV users.
It's easy to troubleshoot any problem you might be having with your Amazon Fire TV Stick. First, the media player comes with a well-explained instruction manual.
And then, there's an option to convert external, local, and even Youtube channels to playable media. SMART IPTV player is fired up with a Universal converter which means you no longer have to deal with confusing EPG codes!
We didn't like this media player because it has different UI designs for Android TV and Fire TV. You also can't pull subtitles from a third-party platform, let alone add those in your shows.
If that's something you would have liked, stick to DuplexPlay. But since DuplexPlay is closing down very soon, GSE SMART IPTV can be your savior!
Verdict
We think this IPTV player will be a good match for your Fire TV. It allows you to upload miscellaneous files and external URLs to its platform and view them in 4K. There's no compromise in the sound quality or resolution. Plus, you can download time-shifted media to its Recordings folder and watch it as many times as you want!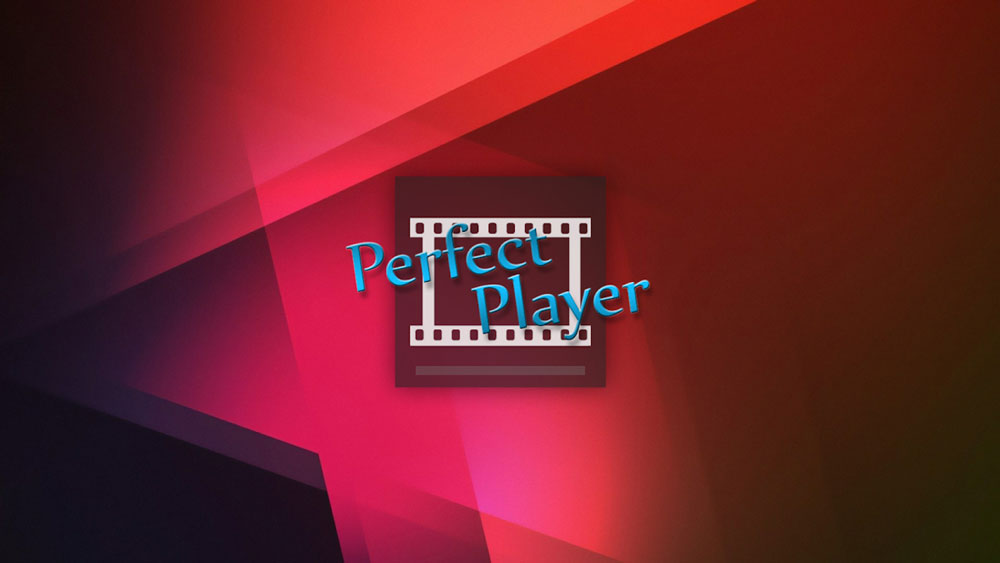 There are many IPTV players for FireStick that are not available on the App store. Perfect Player is one of them, but it makes up for it with best-in-class IPTV features.
For example, you can jump from one M3U playlist to another and curate your own channel playlists. It also syncs to your Android devices and downloads shows for you to watch on the go. So, yes. We think this premium IPTV player is worth a shot.
Apart from the Fire TV Stick, you can also use Bluetooth on your Android phone to navigate the Perfect Player app. So, there's more than one way to access IPTV controls and enjoy your shows to the fullest!
Additionally, you're going to need an error-free downloading action from TV channels. In that case, you can rely on Perfect Player. Perfect Player reconnects automatically if there has been a connection problem. You can not only add external players but also jump to the next episode/content directly from your Amazon Fire TV.
Verdict
You can watch the recently added movies so you can keep up with all streaming services on a single platform! And, no matter which IPTV providers you choose, you won't be disappointed with the app.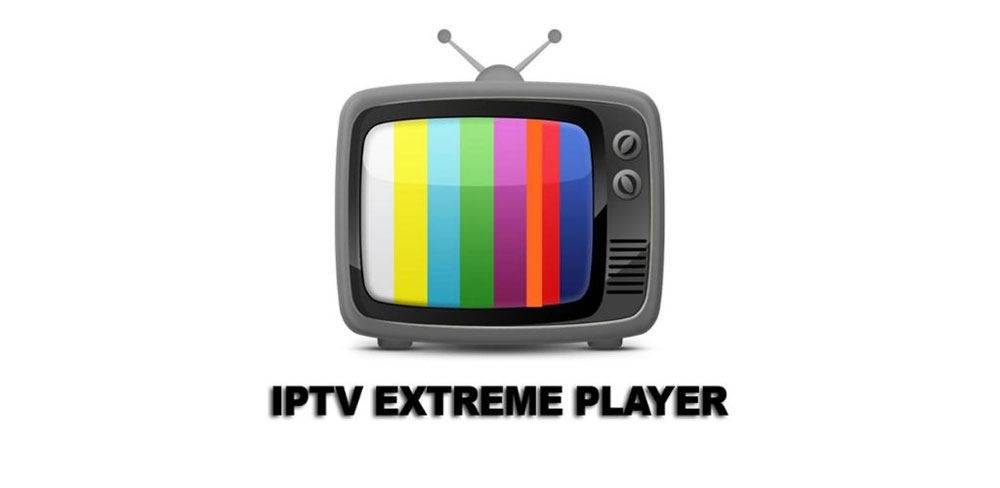 This IPTV player has its own folder for safekeeping your downloaded content. There's not an IPTV playlist it can't run. Yes, we're talking about the "Not safe for work" files too!
You can watch cable TV channels without sticking your eyes to a flat-screen TV, IPTV, or mobile screen for that matter. If you ask us, IPTV Extreme has to be the best IPTV app for FireStick.
With the help of this IPTV player, people can watch live shows and movies in their own time. But how? Well, it's pretty simple. IPTV Extreme will download them beforehand so you can watch your favorite shows any time of the day!
These IPTV apps run on third-party playlists and don't come with a movie collection of their own. So, you'll need to input the URL and EPG files yourself and let the app pick up from there. In any case, it's a painless process and doesn't take up too much of your time.
Lastly, this is one of the finest IPTV players for FireStick because it's compatible with any IPTV service provider. It also offers an easy way to stream IPTV playlists on your TV. IPTV players like this make the pricey IPTV subscriptions worthwhile.
Verdict
Among all IPTV players we tested for our list, IPTV Extreme was great for Android and FireStick. It stood out with its top-notch configuration and electronic program guide. With IPTV Extreme, streaming movies on your Fire TV devices becomes way easier.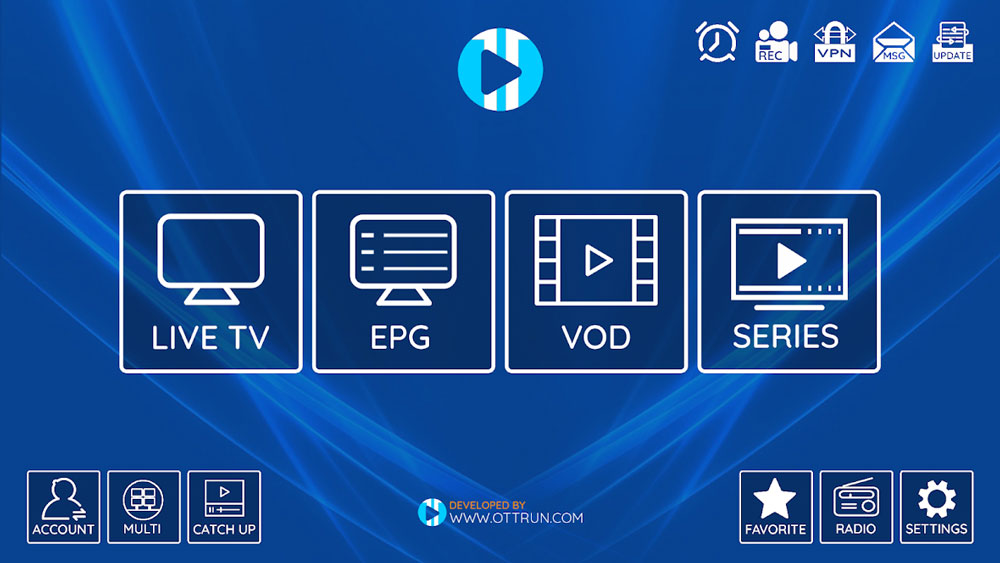 If you think catching up with Live TV channels with two jobs isn't possible, think again! On XCIPTV Player, you can search, download and replay shows with FireStick as long as you have the Internet.
This IPTV app allows you to import files with different codecs so you can access their EPGs (Electronic Program Guide). Starting from M3U URL, the app supports API, EZHometech, and video-on-demand applications.
In our experience, XCIPTV is one of the best IPTV players that we found on Google Play. You'll think the same once you hear about its features. If you have a 4K TV box, a 1080P Smart TV, and a Fire TV, getting an XCIPTV subscription is a good call. For one, it's fully compatible with all these devices and more!
XCIPTV backs up and stores your downloaded content on the Cloud, so you don't lose a file. It's pretty rare for IPTV players to come with their own VPN, but XCIPTV does.
It's not as popular as IPTV Extreme or Perfect Player, but it gives you a bug-free IPTV experience nonetheless. You can watch copyrighted shows on Fire TV through XCIPTV. Just don't forget to hook the IPTV players with a VPN first.
Verdict
If you want to watch Live TV shows from a reliable IPTV player, XCIPTV should be on your list. Once you schedule a recording, it automatically downloads that episode to your DVR or the internal storage. All functions of this IPTV player are surprisingly smooth.
Best IPTV Players for Firestick – Things to Consider
Now that you have an Amazon Fire TV signing up for IPTV players is a matter of time. A great IPTV app and VPN are the two things you'll need for streaming movies, even when they're not exactly in the public domain.
So, how do you choose an IPTV player for FireStick that does it all? Keep reading our guide to the best IPTV players of 2022 and beyond!
Video on Demand
It's a basic feature of all IPTV players, so whichever app you pick will have a Video-on-Demand option. Streaming services such as Netflix, Amazon, and Hulu are based on the Video on Demand protocol. Make sure that your IPTV player doesn't play ads while the show is on because some of them don't care enough to keep tabs.
User Interface Design
Nowadays, it's hard to find an IPTV app with a good user interface. Easy-to-read controls, "Resume" and "Replay" buttons, embedded subtitles, an episode dropdown, and a time slider make up a great UI.
You'll find all of these in the GSE SMART IPTV app, whereas TiviMate IPTV Player is a cheap alternative with fewer options.
Multiple Playlist Support
When you experience the fun of Internet Protocol TV, there's no going back. So, one of these days, you're going to need an IPTV app that supports many playlists instead of one.
High-quality IPTV Players like GSE SMART IPTV also allow you to customize, edit and merge your playlists, which is definitely something you should look for in an IPTV app.
Live Streaming
With the best IPTV service, you can enjoy buffer-free movies in 4K resolution. Streaming Live TV and reality shows are no different. As of now, there's not a good IPTV app that downloads time-shifted Live TV in high resolution and offers playback at the same time.
In that case, you can look at budget-friendly IPTV Players like GSE SMART IPTV or IPTV SMARTERS PRO.
Compatibility
It's wise to choose an IPTV Player that gives you multiple connectivity options. Many IPTV players let you navigate the playlists with Alexa Voice Remote as well as a Fire TV Firestick. Plus, it's common for these IPTV apps to support Bluetooth-enabled commands from your smartphone.
EPG Layout
Free IPTV apps have limited scopes to convert EPG codes, which is why you need a good IPTV app to do the job. SMART IPTV comes with a universal converter that we really liked.
But, since you're new to IPTV apps, make sure your IPTV service is well-suited for playing at least the popular EMG formats such as JTV, XMLTV, Xtream Codes API, M3U URL, and EZHometech.
Frequently Asked Questions
Which third-party IPTV Player is the most reliable?
While most IPTV apps are knee-deep in bugs, IPTV Extreme is the most reliable player in the market. You can record live videos with a time limit and save them directly to your internal storage device. It's easy to adjust the playback and even change the subtitles. 
How do I set up an IPTV Player for my Fire TV?
To set up an IPTV Player for your Fire TV, you'll need to sideload it on FireStick as an APK file. Now, go to the home screen and click the Search option.
Type the app name, and go to Developer Options from My Fire TV under Settings. Enable Install from Unknown Apps, go to Downloader and select that APK file. Once the download is completed, click Install, and that's it!
Which IPTV Player is the best for an Amazon Fire TV Stick?
GSE SMART IPTV is the best for Fire TV and Smart TV sets in general. It works with all EMG and M3U URL codes. Also, you can finally convert external links to playable videos on your Fire TV.
How to stop my IPTV Player from saving to FireStick storage?
If you want your IPTV app to download movies directly to the DVR, you'll have to change its storage access. Saving to Internal Storage is done by default. But you can easily change it from your FireStick Settings or Android phone.
Is the GSE SMART IPTV app worth it?
GSE SMART IPTV is one of the greatest IPTV Players for FireStick for two main reasons. Number one — it downloads movies and Live TV shows to your DVR for streaming them anytime later on! And two — it allows casting to a Smart TV while being compatible with most EPG codes.
Conclusion
GSE SMART IPTV is a clear winner that tops our list of best IPTV players. It provides the users with an unforgettable IPTV experience, supporting all old and new EPG formats. You can download Live videos, make playlists, and stream movies — with or without copyright protection!
So, GSE SMART IPTV is the best IPTV Player for FireStick, in our opinion. Featuring a slightly better UI and similar settings, IPTV Extreme secures the second spot!
Disclaimer: IPTVAdviser.com does not verify the legality or security of any add-ons, apps or services mentioned on this site. Also, we do not promote, host or link to copyright-protected streams. We highly discourage piracy and strictly advise our readers to avoid it at all costs. Any mention of free streaming on our site is purely meant for copyright-free content that is available in the public domain.
Disclosure: IPTVAdviser.com is a reader-supported blog. When you buy a product(Hardware, device, accessories, or VPN, we're not affiliated with any IPTV service or app) through links on our site, we may earn a commission.