Many people are looking to cut ties with their cable TV and while Netflix is undoubtedly a great alternative. It still doesn't quite fill the void for certain needs like daily news or live sporting events. Simply, IPTV is live TV over your internet connection.
As the cost of cable TV and IPTV apps is relatively high, a significant number of people are using illegal IPTV or Pirate IPTV Streaming Services. These illegal services are cost less compared to legal services. Moreover, from the newest movies to live sports, everything is available in it.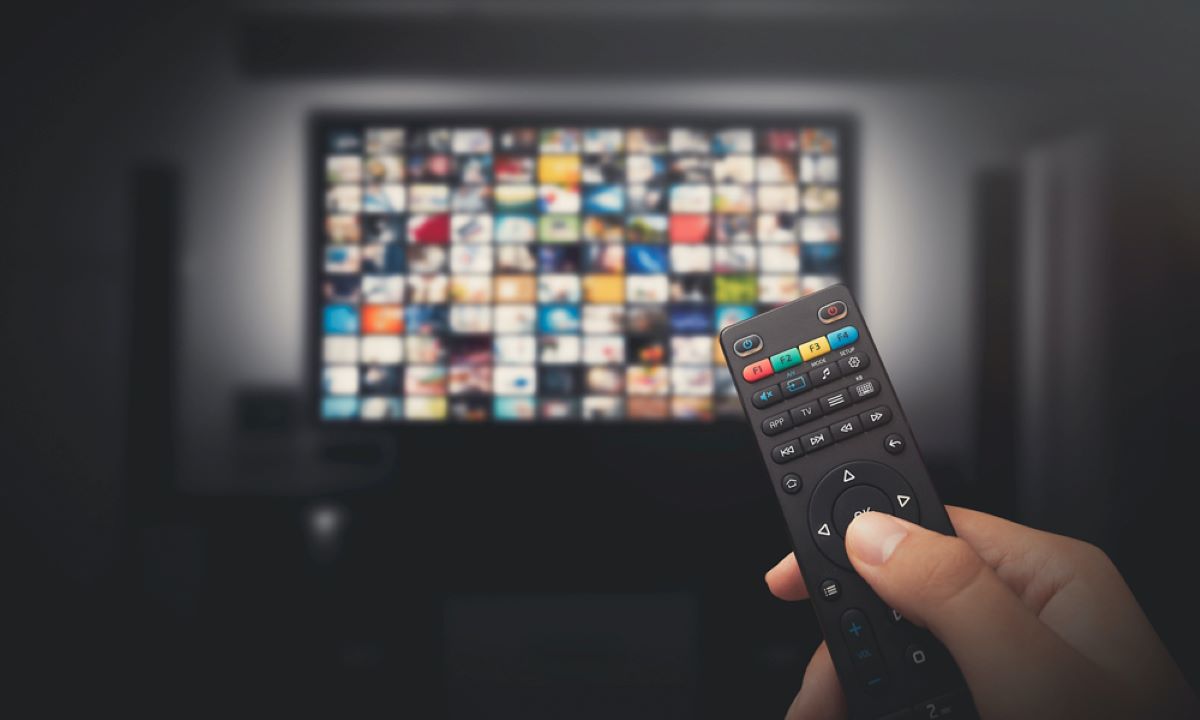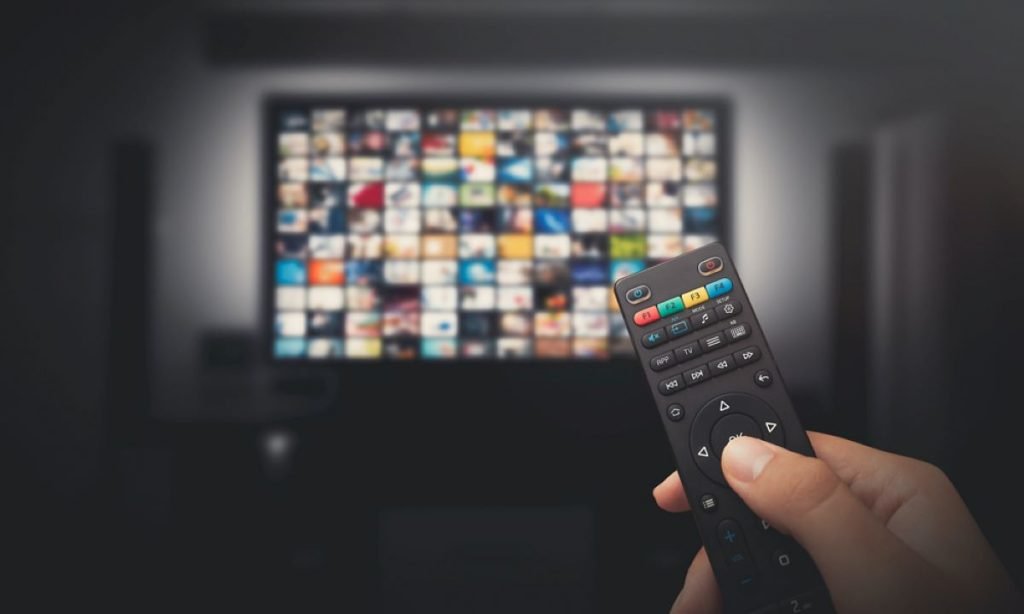 However, it costs millions or even billions of dollars to many companies for this unethical act.
As conscious people, we have a responsibility towards society for stopping this kind of unethical activity. That's why we need to know about the complete list of illegal IPTV or pirate IPTV streaming services so that we can stop ourselves from using them.
Why Using Illegal IPTV Streams Is a Bad Idea?
There are numerous risks associated with Illegal IPTV streams. Plus, it may become dangerous for many cable TV or legal IPTV companies as well as for users. Let's have a look at some significant reasons.
Financial Loss
People tend to use Illegal IPTV streams because their cost is very low, somewhere between $5 to $10 compared to legal IPTV services. You can also watch it on several devices by spending a few more bucks. Some illegal IPTV providers even offer their service publicly on social platforms like Facebook, Reddit or others.
They give a huge discount when you purchase their package for a couple of months. However, signing up for extended periods may put you at risk as there is no guarantee whether they will fly away with your money. Also, they can stop providing you with the service. We have already seen numerous cases of this happening. They may also vanish because of taking the proper step by authorities.
Viruses and Malware
You may have intentionally or unintentionally at least once visited this illegal free live TV. There are various types of aggressive ads installed on these sites. Nonetheless, there are no authentic ads like Google Ads or another trustworthy credible ad network. Some of them also contain malware.
Additionally, they deceive people in different ways. Whenever you want to watch or download something from their site, they will make you visit several pages to access it. Plus, every page contains vast amounts of ads.
Even if you want to block the ads by using adblocker, they will not allow accessing their contents. Often, you need to close down the ads to see the video, which is highly annoying for users.
Most importantly, one wrong click mistakenly may lead to letting access your device to malware. These issues are not only found on the website but also in the application which is not official.
Illegal IPTV Streams Have Poor Reliability
Most of the illegal IPTV steam has poor reliability. What is the point of using it if you miss some crucial moments while watching live sports/video due to buffering? Their sites or apps are not smooth enough to let users browse or watch videos without any buffering. Even worse, it may vanish the program in the middle of watching.
Facing Prosecution Watching Illegal Streams 
Do you know that most of the service providers need to face the court at the end? Even streamers may also get trapped in this situation. When you stream a video on your device, your device stores some caches that can be enough evidence for authorities to launch a prosecution.
ISP Issues
Your ISP may get disabled and fail to connect to the Internet because of using illegal streaming services. This issue mainly occurs when you do unlawful activities like downloading something from torrents. Nonetheless, it can also happen due to illegal streaming services. Many users use premium VPN to hide their IP addresses from ISP.
How to identify an illegal or pirate IPTV streaming service?
In this modern era, we're using many pirated streaming services to save our costs or to enjoy much-blocked content. We're going to reveal how to identify it. 
Offering Dirt Cheap Subscription
Illegal IPTV service providers don't have employees and customer care services. Plus, they don't need to license as their work is illegal. They get streams from authentic streaming services and trade them to their own clients. One essential thing I want to mention is that Netflix spends billions of dollars just licensing and creating its content.
So how is this illegal IPTV is giving you thousands of pirated TV channels subscription at such a low price? It is always questionable when they are showing this kind of attitude.
Not Found in Google Search
An authentic streaming service will always be found in Google Search & Google News. It is a red mark for you if the streaming service you want to join hasn't been found in the news.
Cord-cutting and other technology-related blogs always inspect every little movement of all the legal streaming services. So it is tough to deceive them.
Containing Numerous International Channel in the Menu
A single location can't access a high number of international channels if it is a legal streaming service. Because many international channels don't permit access in some specific locations. However, many illegal streaming services provide access to their client to access them.
Cookie-cutter Websites
If your streaming website has many grammatical errors or spelling mistakes and the site's visual pattern isn't much standard, then it is most probably illegal.
No Channel Menu
You won't find any channel menu on their website. Instead of that, they just simply put the number of channels they offer so that they can prevent undesired curiosity from anti-piracy groups.
No Website
Some IPTV service providers don't even have a website. Instead, they use a private group on Facebook or private chat rooms to communicate with their clients.
Only Streaming Service
Most of the authentic IPTV services have additional services along with streaming to earn more profit. However, for illegal IPTV services, this isn't possible. Because they are hardly spending any money. Plus, it requires lots of professional employees to maintain all the services subsequently.
Complete list of illegal IPTV or Pirate IPTV Streaming Services
If you are planning to subscribe to an IPTV Streaming Service, then make sure it is legitimate. We are giving a complete list of illegal IPTV or Pirate IPTV Streaming Services that you should avoid.
Gears TV
Gears IPTV has become so popular in America that people thought it was a legal IPTV streaming service. However, it was raided by the FBI and forced down the owner to shut down the service.
iStreamItAll
The website has 118,749 episodes of TV shows in total and 10,980 films in different languages. To access their content, users literally need to pay a small amount of money for a monthly subscription. It has computerized software to download different media files and movies from legal streaming services.
Jetflicks
Jetflicks has an identical design to ISIA but it doesn't have much scope. Jetflicks used indistinguishable computerized software to repeatedly detect and download copyrighted content. 
One Step TV
One step TV is another illegal streaming services provider which has 600 TV channels and more than 20,000 video content. It only charges $25 or less for a monthly subscription.
XTreme HD IPTV
There are thousands of channels on this streaming site. You can do a subscription on a monthly basis using PayPal or other payment services and they don't have any refund policy.
Beams TV
You know more than 10000 Channels and 10000 VOD have been introduced to Beams TV. It is a traditionally large site that has a huge number of contents. They target different categories of customers to make them subscribe to their channels. 
Kodi Solutions
Kodi is another popular live TV service that has more than 400 TV channels. You just need to pay only $5 to subscribe to their channel. 
Ace IPTV
Ace IPTV is a popular choice among sports lovers. They allow sports fans to stream live and see many sports videos. However, they have already shut down their website and given client information to the liquidators.
Vaders IPTV
It is one of the most popular IPTV which is used by millions of people. However, they were being forcibly shut down by authorities as they are illegal.
Crystal IPTV
It is one of the cheapest IPTV providers. You need to pay only $5 for a one-year subscription which is a killer deal for many people. They have included many American network channels and British sports channels for their users.

Conclusion
It is essential to know the complete list of illegal IPTV or pirate IPTV streaming services so that your hard-earning money won't go in vain. Plus, you can enjoy a smooth, secure and reliable IPTV from authentic services.
It is tough to remove all the illegal IPTV services. Because day by day, many new services are included along with them. But if the clients are conscious of legal IPTV services, they can prevent it by not purchasing any service from them. We have mentioned all the things you should know to detect an illegal IPTV service. And, we also provided a full list of pirate IPTV streaming services.
Disclaimer: IPTVAdviser.com does not verify the legality or security of any add-ons, apps or services mentioned on this site. Also, we do not promote, host or link to copyright-protected streams. We highly discourage piracy and strictly advise our readers to avoid it at all costs. Any mention of free streaming on our site is purely meant for copyright-free content that is available in the public domain.
Disclosure: IPTVAdviser.com is a reader-supported blog. When you buy a product(Hardware, device, accessories, or VPN, we're not affiliated with any IPTV service or app) through links on our site, we may earn a commission.