With each day passing, we have more and more to do, don't we? But, with technology opening new doors because we do so much more- we get more ways of recreation as well. And, one such source of recreation is an android box.
As you can guess from the name these boxes have something to do with the Android software. Apparently, these boxes have the android software in them and they can help you stream media content on your television. What links an android box to the television is the Internet or a NAS drive.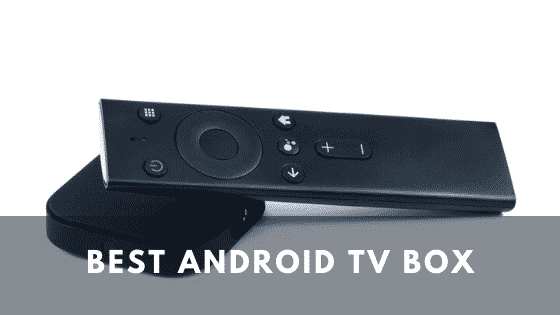 The Internet truly is a blessing of science, isn't it? Now, so many android boxes are available that it is quite hard to choose among the many. You have to figure out what you want and then check out what the Android TV box is capable of giving you too.
Through the buying guide here you will know what to look for when you are looking for the best android TV box for yourself. And, the reviews of the ones we consider best will give you a reality check. Let's begin!
Best Android TV Box: The Reviews
1. NVIDIA SHIELD TV Pro Home Media Server
If you are dependent on Google for a lot of things then this NVIDIA Shield TV Pro home media server android box may be of help to you. It has quite a number of features and some might suit you perfectly. Let us check out the features first.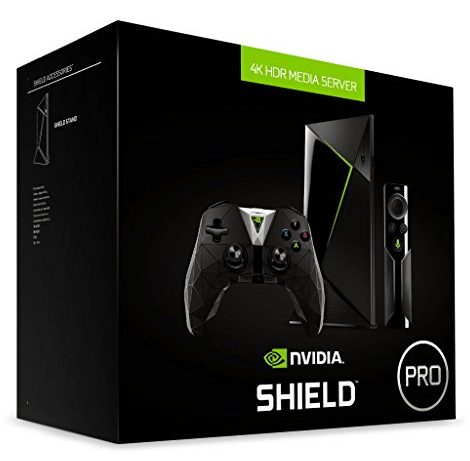 NVIDIA Shield: The Features
A Home Theater Experience
This is a device that is very capable of providing you with media content in the best possible form. In fact, it offers you the best quality display through its 4K HDR quality. So, whether it is Netflix, Amazon Prime, Hulu or any other service you want to enjoy, this device will let you enjoy the view in its best form.
Other than that, its good sides do not end there. Apparently, the sound quality of the device is quite amazing too. The Dolby Atmos and DTS-X sound pass-through make the sound very clear and you can pretty much immerse in whatever you are watching.
So, overall, this android box is very good at transmitting the signals and providing you with top quality content.
Google Assistant
It is not new for people to just say the words and get things done. Apparently, you can do the same on this android box too. If you have a question, you just have to say it to the android box.
And, then the android box will show you the answer on the television. It is as simple as that. So, do you want to know the sports score? Calendar? Whatever it is you will get the answer. Furthermore, it will also cast the apps on the TV so that you can use it more conveniently. Thus, you enjoy user-friendly features with this android box.
No Cords
This android box does not use any cords. That is why you do not have to worry about the mess the cords create. Furthermore, it will reduce the dirt that gets stuck inside your home.
You can easily connect it to the internet and TV. And, you can access every app that you want to access just as easily through this android box.
Smart Home Ready
The NVIDIA android box not only answers your questions but also listens to your instruction and passes them through. If you want to dim the lights you can by using this android box. You can even turn up the temperature using this unit.
It is not much you cannot do with this device. It can do everything a device like it is capable of. Not only is it compatible with using Google but it also is compatible with Alexa. So, you get to enjoy everything there is out there in a better way using his simple android box.
Gaming Controller
It is not only videos that you get to enjoy, but this unit also lets you play games as well. And, it comes with what you need to play games with. Apparently, it comes with a controller.
The controller itself is nicely designed and of high quality. However, it does come with some problems at times. For example, people have reported ghost movements through the controller.
It seems the players or the cursor in the screen move at times. Even when you move the controller on your own, you have to wait a few minutes for it to get back to normal. Or, you have to turn the controller off, in other words, wait till it runs out of charge.
But, most often, the controller does a great job.
Two USB Ports
As you already know it is necessary that your android box has at least twp USB Ports. And, this one actually has two USB ports. So, you can relax and connect it easily to what you want to connect it with.
The NVIDIA Shield: In Action
As if the features are speaking for themselves, the NVIDIA Shield Action actually does a great job at what it does. Firstly, it handles the high-quality resolution of various apps very well and does give you a great time. Secondly, it is quite easy to control.
The device is very user-friendly. Other than that, the operating system is good enough for the functions it is made for. At times, the software shows some disturbance- may even reboot. These were the complaints of a few customers. All you can do is wait till it restarts.
Using it a lot may also stop it from lasting for long. However, in most cases, it does a great job, especially when it comes to gaming. You pretty much get the best of all worlds with this unit.
Even when it comes to the build of the unit- it's a bit heavy but feels top-notch.
NVIDIA Shield: Pros and Cons
PROS
It is very capable of handling top-quality content.
The unit is very well built with top quality material.
The sound and display passed through this unit are quite impressive.
It has the right operating system for the function it serves.
It is quite compatible with various apps.
It makes life easier with its compatibility with Alexa and other Google connectivity.
It requires no cords or cables.
A great device for gaming.
Very easy to use.
CONS
The gaming controller may show some ghost movements itself.
The software may not always work flawlessly.
It costs more than it should if you are only buying it for other things than gaming.
NVIDIA SHIELD: Final Words
This android box is very compatible with a lot of activities involving Google and other apps. When it comes to displaying- you simply won't have any complaint. The gaming feature is quite amazing as well.
It does have a few minor technical problems but that does not happen with every unit out there. The price could be a bit more reasonable but it is at an acceptable spot. O, if you plan to game using the android box- you can consider this one.
2. Fire TV Stick 4K Streaming Device
You do not always want to keep your assets on display, do you? If that is the case with your android box, then feel free to consider a stick android box. Well, yes it is by that comes in the form of a very portable stick. The Fire Tv Stick 4K streaming device is one of the best ones out there. Let us check its features out.
Fire TV Stick: The Features
A Stick form
The form this device comes in does not only make it very portable but makes it very easy to set up as well. All you have to do to use the best of this device is to connect it to the TV through the TV's port and you are good to go! The rest will appear on the screen and is quite self-explanatory.
So, the device is very easy to set up and also use. Your guests won't be able to detect easily where all the amazing content on your television is coming from. As a result, the parties at your house will be more lively since you will have a lot of knowledge to give to your guests.
A Built-in Alexa
With the advent of modern technology, we do not want to move much. Apparently, at times we even find it hard to move our fingers for something. Luckily, this android box does not make you do such hard tasks as moving your finger.
Since you have to communicate to some extent, you have to move your mouth and say what you need. And, surprisingly, you will get exactly what you need to form your television and android box. Because the stick has a built-in Alexa in it.
Just tell Alexa to play something, to browse, to open settings and it will be fully at your service. So, feel free to feel like a king!
Ultra HD and Dolby Vision
What do you use an Android TV box for? The answer is in the name itself. What do we use a TV for? To watch things. Therefore, it is necessary that your Android TV box lets you watch something in its best form.
That is why the display is important and the Fire TV Stick provides the best of it when the conditions are right. You can play the 4K content easily on it and the speed of 60 FPS also allows you to enjoy it more.
But, there has been one common issue among the very few unsatisfied people. The device does not always work well with all kinds of television sets. Apparently, people even upgraded their television as the pictures were not very clear.
However, after the upgrade, the quality improved. So, there is the matter of determining whether the android TV box is suitable for your television or not. Other than that, with the television it is compatible with, the android TV box does a great job.
Dolby Atmos Audio
Videos are not only about the moving pictures- they have sound in it too. Unless you like enjoying everything with no sounds and only subtitles, it is necessary that you also consider the sound quality. This is something the Fire TV stick excels at as well.
The well-reputed Dolby Atmos Audio makes the sound very real and it reaches your heart. In this case, the television you play it on does not play a huge role.
Stream a Variety
This is where the device crosses bounds. The number of movies and series you can access through this device is many. And, it will leave you satisfied.
Apparently, you can also watch your favourites from Netflix, Hulu, YoutTube. Amazon prime Video. In fact, you can access over 500,000 movies and series. And, if you have Amazon Prime? You get even more bonuses!
However, one trouble with Amazon Prime that you may face is that it will intend to dominate your home screen. If you are an Amazon Prime member then its content will keep coming up leaving all the others in the background.
However, they are also quite helpful if you talk to the service providers about the problems you face.
A Smart Home
It is not only entertainment that the Fire TV Stick helps with. Apparently, it will help you with daily tasks as well. In fact, you can dim lights, control temperature by using this device and Alexa.
You literally do not have to move to do things with this device in your home!
Some Other Features
This Android TV box is compatible with WiFi and also an optional Ethernet Adapter. Moreover, it has an 8GB storage, which is good enough for a device this size.
The Fire TV Stick: In Action
When you start using this device, you will fall in love with it if everything goes right. Firstly, setting this device up is absolutely nothing. You just have to connect it to the television, then to the internet, get the necessary apps and start the beautiful journey.
As you already know the quality of the video is audio is great as long as the devices are compatible. Other than that, you will find this device very easy to use with the remote and Alexa in it. It rarely shows problems.
Fire TV Stick: Pros and Cons
PROS
A very compact device which is portable.
Very easy to set up.
Quite easy to use.
It has many different options and a variety of content you can access.
Quite versatile.
Built-in Alexa control.
Great quality sound and video.
Affordable for what it offers.
CONS
May not provide the best vision if it is not compatible with the device.
Amazon Prime could get on your nerves.
Fire TV Stick: Final Words
If you want me to summarize what I feel about this android TV box then it will be something like this- A small device with a lot to give. Apparently, this unit is not only small but very reasonably priced as well. It has a very few minor drawbacks that people do not even consider as cons most often.
So, you sure can consider this if you are looking for stick android boxes.
3. MINIX NEO U9-H + MINIX NEO A3
This is an android TV box at a reasonable price offering you just what you expect of an Android TV box. It is not the best but it is not the worst either. But, whether it is the best or not is quite subjective. It may turn out to be the perfect choice for you. Let's check the features out to find out.
MINIX NEO U9-H + MINIX NEO A3: The Features
64 Bit Octa-Core Media Hub
As you already know the processing power of an android TV box matters a lot when it comes to the experience you are going to get. This particular android box luckily has quite a good processing power with its 64 Bit octa-core media hub. Thus, you can enjoy the services you seek to enjoy quite smoothly.
Supports Many Formats
You may want to just enjoy the traditional TV channels with features that make using it all convenient. Or, you may be looking to enjoy Netflix, Hulu, and other such services. Whatever it is, this android TV box lets you enjoy all that to the fullest.
You can download apps, and you can subscribe to services. However, a few customers complained about a few apps crashing at times. Then, you would have to re-download the apps and then play on it.
This does not happen very often- in fact, it has happened quite rarely. In such cases, you can always seek customer service, or join an online group that is very helpful in solving such problems.
The Picture Perfect Experience
It is mainly the media content that you seek to watch using the Android TV box and this one does a good job of providing you with exactly that. Apparently, it has 4K Ultra High Definition and High Dynamic Range (HDR) Support which helps it play the high-quality pictures beautifully.
However, there are people claiming that it is still not as good as other android TV boxes in the market. So, yes, maybe it is not the best but it does offer good value for the money.
Great Sound
With picture, the sound is integral and this android TV box is well capable of creating a very good sound. In fact, it uses Dolby Digital Audio And as a result, you will truly be able to immerse yourself in whatever you are watching.
A Buffer Free Experience
There is nothing quite irritating as your video stopping right when you are about to watch the most interesting part of whatever you are watching. And, it is not supposed to. Luckily, with the Neo U9-H, you do not have to face such things anyway.
It comes with two features- one for Ethernet connection and the other for WiFi. The WiFi shows disruption in signal for obvious reasons at times. However, the Ethernet connection or port does a good job of maintaining a good internet connection that prevents buffers.
Microsoft Play Ready 3.0 and Google Widevine Level 1
Android TV boxes usually help you with a lot of things as they support a lot of things. Likewise, this android TV box does you a lot of favour with its Microsoft Play Ready 3.0 and Google Widevine Level 1. Now, the question is how easy is it to access these features? The Answer- very.
The Neo A3 Airless Mouse
The reason you get to enjoy all these features very easily is the airless mouse While it does not offer a lot of options whatever it offers is very simple to use. The straightforward approach of the mouse design and everything makes it quite a convenient unit to use every day.
Built-In Microphone
Apart from the mouse, you can control this android TV box using your voice as well. Apparently, it has an in-built microphone which helps to transmit your message to the android TV box and then it works following your instructions- quite simple and easy to do.
The Gaming Interface
You sure can game using this device but it is not the best choice for gaming. Even though the speed is good enough, the game may still lag. There are better options out there for gaming.
The Memory
The unit has a 2 GB RAM with a 64 GB storage. The RAM could be better and very few customers with the storage capacity were more too.
MINIX NEO U9-H + MINIX NEO A3: In Action
Setting this unit up is not as bad as configuring it for the network and app services. Well, physically this unit is quite easy to set up using the USB 2.0 ports. Apparently, some people wish the ports were USB 3.0 but the ones, this box has worked just fine as well.
But, the serial numbers on the box may not match and that could cause trouble when you are registering or downloading things. Other than that, you already know that this unit is quite good at giving you what you bought it for. It does not let the videos buffer much either.
MINIX NEO U9-H + MINIX NEO A3: Pros and Cons
PROS
The unit has good enough storage capacity.
The processing power is quite good.
It is quite easy to operate as it is very user-friendly.
The picture and sound quality are not the best but they are fine.
Reasonable price point.
Built to last.
Quite versatile in performance.
CONS
May have some configuration errors because of serial numbers not matching.
Apps may crash at times.
MINIX NEO U9-H + MINIX NEO A3: The Final Words
This is not really the best android TV box in the market but if what you watch is selective and you do not need the picture to be best then you can consider it. Apparently, it comes at a reasonable price and it built to last too.
4. Roku Ultra – HD and 4K UHD Streaming Media Player
His is just like any other Android TV box with many features- some work better than the ones in other android TV boxes. While there are also ones that work worse. But, the Roku Android TV box has its own way of doing things. Let's check out the features.
Roku Ultra Android TV Box: The Features
Brilliant Picture
As the picture is the most important thing you get from an Android TV box, this is the first thing that should come into consideration when you are checking the Roku Ultra features out. Apparently, it is compatible with HD and 4K Ultra HD media content. However, it also is not the best out there.
You will definitely find better android TV boxes offering better resolution than this one. However, it is good enough in most cases.
The Sound
Well, like the others we already reviewed, this one has a Dolby audio too. However, the problem might be in how the Dolby audio is set in the device. Apparently, there are quite a few customers who expressed concerns regarding the quality of the audio.
They experienced lags.
Well, it is weird when you can watch what is going on and then you hear the sound much later. While it does not happen with every unit out there- it did happen. So, this is something the company should focus on improving.
Fast Quad Processor Core
The processor of this unit does not fail you. Apparently, it is quite fast with a 60 FPS speed. Therefore, this one is quite a good choice if you do not want the video to lag. While the audio is a bit different case.
Vibrant HDR Display
While it does not provide you with the best resolution, the device does give you a deeper look at the colours. Apparently, you will love the colours more on this Roku Ultra android TV box.
A Remote with Voice Search
It is not only the quality and resolution that matters, user-friendly features matter too. Apparently, this android TV box is quite user-friendly with its remote that you will find very easy to use. The remote is quite well-built and also has the voice search option.
So, if you are feeling reluctant about using your fingers much then you can just use your voice to order this device what to do. Very convenient, isn't it? Also, the voice search works quite fast too.
Compatible with Headphones
In order to provide you with better sound quality, this device comes with its own headphones. However, the problem is that the headphones are not of the best quality and the sound itself is not of the best quality either. But, the gesture could be appreciated.
Gaming Controls
The speed of the android device actually makes playing games on it better. Thus, it comes with gaming controls as well and they work just fine.
Dual-Band Wireless
When it comes to the Internet connection, this device is compatible with 802.11ac dual-band wireless. It does quite a good job of maintaining the speed of the internet. In fact, you will not experience buffers much when watching a show.
The Availability of Channels and Other Media Content
This is where you won't be disappointed when using this android TV box. In fact, you will get a very wide range of content to choose form. Plus, you can download apps to access even more contents too. And, doing all these will be quite easy.
However, the options you get won't be very organized. You will have to figure your own way out every time you are about to choose what to watch. And, the effort you will need to put in for this will irritate you at some point.
Roku Ultra Android TV Box: In Action
It is quite an easy android TV box to set up- there is no question about that. You can also connect external storage devices to it. Furthermore, it is quite portable as well because of its compact build.
The unit runs on battery and when the battery goes down, it can tend to go a bit crazy. In fact, you could call what a customer experienced ghostly- the unit will increase and decrease the volume on its own.
Apart from that, you will have fun selecting from the many options you get. While the audio quality may not be the best, the video quality will probably satisfy you in this case.
Roku Ultra Android TV Box: Pros and Cons
PROS
The picture quality is good enough.
It offers a wide range of media content to select from.
Quite easy to set up.
Fast at its job.
Internet connectivity works well.
It comes with headphones.
The gaming controls do a good job too.
It offers good value for the price.
CONS
The audio or the headphone quality is not the best at all.
Disorganized feed.
May go crazy when the battery is low.
Roku Ultra Android TV Box: Final Words
When you are on a budget, you can look at this Roku Ultra Android TV Box with a lot of affection because it will probably fit your budget. While doing so it will meet your wants as well. While not in the best way for everything explained above- it still does quite a good job.
Furthermore, it also lasts a while without requiring much from you.
5. Fire TV Cube (1st Gen)
It seems the brand Fire is quite good at what it does and so it has another one of its android TV boxes making an appearance on our list. Now, this one is quite different from the other one with its own new features. In fact, it has features that make it the attraction for many.
Fire TV Cube (1st Gen): The Features
Complete Voice Control through Alexa
Yes, this device does not really need you to lift even a finger. It has built-in Alexa and this is the main feature people go after it for. You can change channels, choose channels, search, ask questions, etc just by putting it out in words. It does not even stop there, you can even control the temperature and lights in your room using the same device you use for recreation. All in one much?
Alexa will hear it and do it all for you. Now, the concern is that it does not always work. As with advanced technology, there are always drawbacks and a chance that the feature will not work. Similarly, there are times the voice command does not work and it becomes the greatest disappointment in people's life.
However, when it does work, it does quite great.
Picture Quality
This is something that the Android TV box does not fail. Apparently, it had the right features in it to support the best quality pictures you want to watch. In fact, it has 4K Ultra HD, HDR, etc.
As a result of which it does a great job of displaying your favourite content in the best way possible.
Sound Quality
This Android TV box like the best ones out there has Dolby Audio in it. However, it does not quite do the best job. While yes, you will normally like what you hear, at times, the sound is not great when you are laying music or some other particular media.
So, check the audio well when you are purchasing this android TV box.
Many Contents Available
This device like others has much content available. You can easily download them, access them, you can even get apps to get more services. However, you may not like the interface as much as you liked other interfaces.
There was one particular complaint regarding Amazon Prime services. Apparently, you would expect the interface to be very good like in many other cases. However, the device does not offer you the best version of it.
Quad-Core Processor
The unit actually has a Quad-Core processor of 1.5 GHz. As a result, you can expect it to be quite fast. Therefore, when it comes to loading or seeing reactions on the screen, you will have quite a good time. Because the high precessing power gets all the hard tasks done super fast.
The Memory
Another important contributor in the case of speed is the memory of the Android TV box. This one actually does not have plenty but has just enough to function well. Apparently, it has a RAM of 2 GB and internal storage of 16 GB. Yes, it's not really much.
Bluetooth 4.2
This Android TV box has a good Bluetooth connectivity as well. It has an upgraded version and it works quite well. You will also find it very easy to use.
Fire TV Cube (1st Gen): In Action
As expected, this unit is very easy to set up. Furthermore, whichever Internet source you choose- its processing power makes it good enough for the speed. Well, it has a speed of 60 FPS anyway which does a great job.
The overall build of the android box is good but somewhat bulky. Your guests will probably notice it in the living room if you keep it there. Apart from that, the voice control feature is the best part but it may as well become the worst.
In a few cases where the customer did not have a happy ending with this unit- the problem was the voice control not responding. Now, that is the essence of this unit, if that does not respond, how can you operate it?
But, as long as it responds, you will have a good time.
Fire TV Cube (1st Gen): Pros and Cons
PROS
The mighty Voice control feature does not let you lift a finger.
Alexa taking responsibility for both recreation and work around the house.
Internet connectivity showing no weakness.
Top-Notch Bluetooth connectivity as well.
Great quality picture.
Quite easy to set up.
Easy to use.
Good value for the price.
Many media content available easily.
CONS
The audio is not the best in all cases- for example, it is not loud enough or clear enough when playing music or other things.
Everything goes down the drain if the Voice Control feature does not work.
Not much memory.
A bit bulky.
Fire TV Cube (1st Gen): Final Words
If you are very interested in the innovative feature of voice control where you do not want to use your hands- this one is the one for you. Yes, it comes with its risk, but the return is greater too. Furthermore, it offers you quite a good time for as long as it works. The price seems to be quite reasonable as well.
Lastly, the device is very user-friendly too.
The Buying Guide of Best Android TV Box
There are certain things you have to judge the Android TV box on. If you do not consider these things, you will suffer when you get your very own Android TV box. So, keep in mind the following.
a) The Right Processor
Much like a computer or a smartphone, android TV boxes have a processor in them. The power of this processor actually matters. In fact, it determines the service you will be enjoying in the future.
If you do not choose a processor with enough power then the service will lag. And, that is not at all a fun thing to experience when you are watching something. Therefore, make sure your process has ample power to give you a good time.
It is best if you choose a processing power over 1.5 GHz quad-core CPU. If you want to go above this power- even better! Other things you can consider in this case are DynamiQ Technology and Tegra X1 processor.
An AmLogic based design will give you better service than others. Apparently, if you are using Kodi, you will need some device compatibility and service. In these cases, there are companies that do not make processors that are very compatible with Kodi users.
The Storage or Memory Capacity
The greater the memory of the device, the more you will be able to enjoy whatever you choose to watch. Apparently, the operating system itself holds a lot of space in the memory. Therefore, you have to ensure that you have enough memory.
Consider that 4 GB goes to the RAM. Then, you should choose the internal storage of at least 32 GB. Apart from that, you should also consider the external storage. It should support an SD card of quite some capacity. Preferably, the external storage should be able to take a 64 GB micro SD card.
b) The Number of USB Ports
Apparently, it is best to have two or more USB ports in an android box. The reason is you basically need two ports for the Bluetooth receiver and the peripherals. Other than that, you have to consider which you want- USB 2.0 or USB 3.0. Apparently, USB 3.0 will give you more effective speed than USB 2.0 and it is better for those who will connect hard drives to the android boxes.
c) The Quality of the Display
If you like to watch things on Netflix or similar technology- you need to have an android box that can receive the high-quality content and also provide you with the same. Therefore, you have to see what features in an android box make the display quality better.
For example, an HDMI display is necessary for 4K content. Then, there are Dynamic Refresh Rate Switching and 265 Hardware Decoding features. What these do is adjust the refresh rates and make the content easier to transmit over the network.
This is quite necessary nowadays because most content that is being produced is of very high quality. Thus, in order to experience a not distorted version of what you like- you need an android box that can provide you with high-quality content.
d) Network Connectivity
You can do quite a lot using your android box. In fact, you can play games, you can watch whatever you want and you can also access IPTV services. Now, for these, and for the best services, it is best if your android box can connect to everything.
The first necessity is definitely the Internet. In fact, it is crucial that your device can connect to the Wi-Fi. This is pretty much for convenience. Other than that, a Gigabyte Ethernet connection will serve you better.
If you are not using a lot of other devices, then the Ethernet connection will give you more stability and speed. Whatever connection you choose, make sure that the android box is compatible with it. Also, it should not reduce the signal or speed by any chance.
e) Bluetooth Connectivity
When it comes to android boxes, you do not always need Bluetooth connectivity. However, in case you do, you have to make sure that the android box has that capability. Because many android boxes do not come with a feature that allows you to connect to it via Bluetooth.
You usually need the Bluetooth feature so that you can transfer files from other devices to the android box. SO, you know best if you need it or not.
f) The Google Play Store
Most often you have to download apps in the android box to access the services you can enjoy through it. However, you can use the android box otherwise too. But, if you have IPTV services or other app services that you plan to subscribe to then you must see if the android box allows you to use Google Playstore in it.
g) The Features You Want
An android box will honestly offer you a lot of features so that you feel attracted enough to buy it. However, not all these features are useful and often they cause more problems than happy times. For example, when it comes to colour, the resolution is kind of fixed for the various pictures. But, the android box may one extra step and offer you better- which actually just ruins the quality of the best things.
As the features also increase the price of the unit. You should just focus on the features you want and buy only if they are useful to you.
In conclusion
Since you are no engineer or expert, it is not easy to understand which part of the Android TV box does what. And when you do not understand that you have no idea how you are going to choose something, you cannot really choose the best for yourself. However, if you have read the buying guide, you know what to look for.
Apart from that, the detailed review of the Android TV boxes will give you a clear idea about what they can do, and what problems you may face. Now, considering all that, it is up to you whether you want to buy one, which one, and for how much.
Disclaimer: IPTVAdviser.com does not verify the legality or security of any add-ons, apps or services mentioned on this site. Also, we do not promote, host or link to copyright-protected streams. We highly discourage piracy and strictly advise our readers to avoid it at all costs. Any mention of free streaming on our site is purely meant for copyright-free content that is available in the public domain.
Disclosure: IPTVAdviser.com is a reader-supported blog. When you buy a product(Hardware, device, accessories, or VPN, we're not affiliated with any IPTV service or app) through links on our site, we may earn a commission.