Turning on your favorite TV show with a bit of comfort food on the side is the best way to relax after a hard day or week's work. You have a wide variety of titles to choose from, all thanks to streaming services.
However, it can be hard to play them on the TV all the time because your set might not be updated, or you have roommates you need to share your living space with.
That is why we recommend you use an IPTV Player for windows PC that would let you enjoy all your TV shows right from your laptop.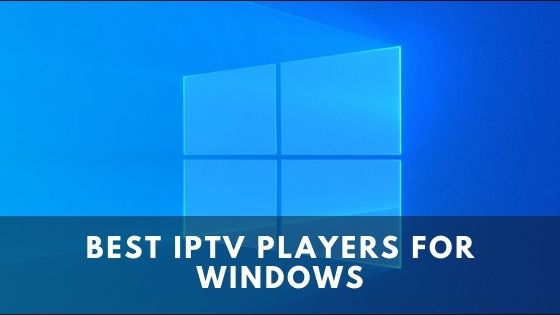 We have selected players with the best usability, supports most video formats, high functionality, etc., that would boost your entertainment experience by multiple notches.
This article is purely educational. IPTVAdviser.com doesn't own, host, operate, resell, or distribute any streaming apps, addons, IPTV or services. The page contains some unverified services, and we are not certain whether they hold legal licenses to distribute the content. IPTVAdviser.com does not verify the legality of each app/service in all regions. Do your due diligence if you use any of the unverified apps/services, and stream only content that is available in the public domain. The end-user shall be solely responsible for the media accessed.
Best IPTV Players for Windows – Our Recommendation
If you have the best IPTV service providers along with these apps, your laptop or desktop PC will be your first choice for entertainment at home. Here are a few recommendations to help shortlist your options for you. This app comes included in almost all Windows PC. If not, you can always get it for free from the Microsoft Store. It can save you from cutting down your entertainment if you are on a tight budget.
Installing is a breeze. You need to do a quick little setup and then have all the LIVE TV channels, movie, and series titles delivered right to your little tv player.
And there are no time or geographical restrictions so that you can watch Filipino drama right from the US.
It is one of the most powerful media players that doubles as an M3U player as well. There is a built-in electronic program guide (EPG) option to help you navigate the video and radio channels.
And if you have an active IPTV subscription, you can get access to watch LIVE TV and Video on Demand (VOD).
Besides, it supports HTTP LIVE TV streaming and MPEG TS for all your channels to be sorted.
The app also features an option to download on-demand videos so that you can always have episodes queued up for a weekend away with poor internet access.
MyIPTV player has a clean user interface that is very easy to use. Combined with the powerful built-in management tool, you can effortlessly secure your digital television services while streaming from your local library or remote locations.
Verdict
This EPG-enabled media player is a popular tool to watch IPTV channels. It is free, has no geographical restrictions, and all you would need is an m3u playlist.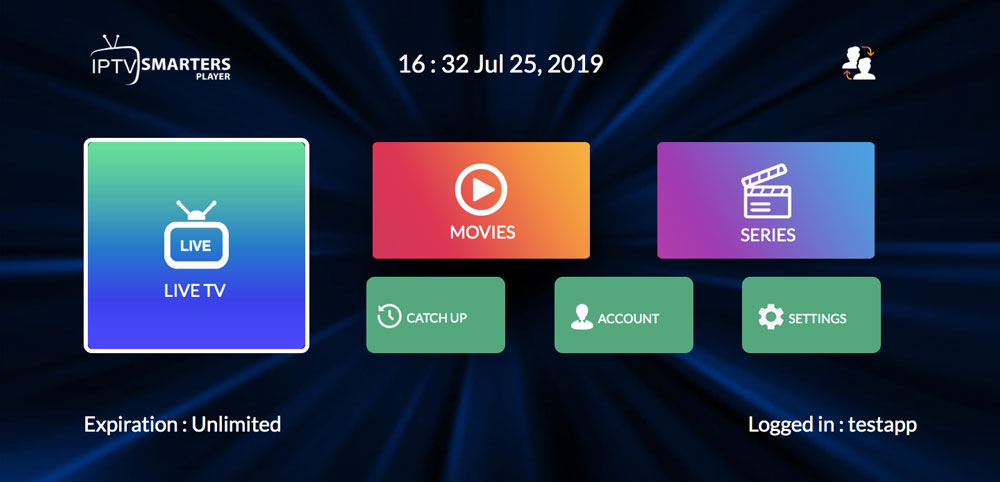 The IPTV SMARTERS or the IPTV SMARTERS PRO was initially only available for smartphones.
However, that changed when the app's popularity rose. The creators had to launch it as a player for Windows PC alongside android and ios devices, which are compatible with all OS systems, including 32 and 64 bit.
It does not own or create any content of its own or provide subscription services. You can think of it as a medium where you can easily access and stream LIVE TV channels, video content, movies, series, VOD, etc., from the streaming services you are already registered in.
If privacy and channel data breach is a concern, you will be happy to know that IPTV SMARTERS PRO does not have any third-party affiliations.
It also features parental controls so your little munchkins at home will not be accidentally seeing any TV content they should not be seeing.
Equipped with in-built subtitle support, you will be exposed to creative works from all around the world and can enjoy them. The app includes Xtream codes, which support all audio and media content without any problem.
The best part about this IPTV multimedia player is that you can install the applications on your phone and continue your TV shows on the go.
If you are still unsure about getting it, you can always try out the free demo before committing to the paid full version.
Verdict
This app works great as a medium to watch your IPTV content provided by other services. It is extremely secure and lets you watch shows from anywhere in the world.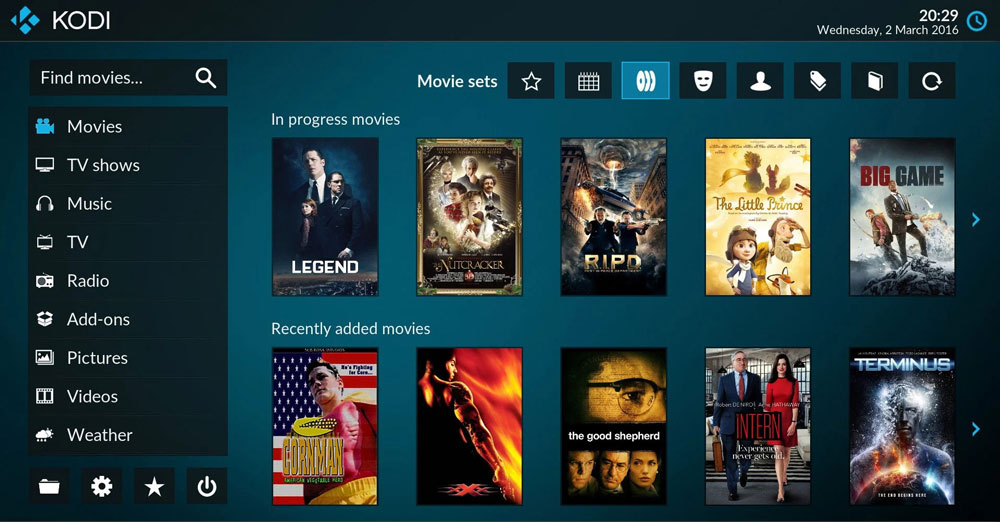 Kodi is much more than just an IPTV player for Windows PC. Calling it just that would be a shame to all its multi-features.
You can use this Internet Protocol TV Player to watch all your local media as well as to browse through your favorite digital channel playlist. The app also lets you have third-party extension add ons to stream LIVE TV and VODs and tweak your entire setup. There is even one that enables you to record TV shows to watch later.
And the best part? It is entirely free and does not ask for any additional fee! Just launch the app and enter the URL of the content you want to play, and you'll be good to go.
But there are a few things to complain about Kodi. There seem to be too many add ons that do not serve any purpose except making the layout look crowded.
The app also lags and freezes from time to time which can be a bummer when you are trying to watch something.
However, Kodi is an incredible free IPTV player to watch anything you want at the end of the day. You can also change the theme and skin to try out different looks now and then.
Verdict
Kodi keeps surprising us with its versatile feature. If it were not for its lack of tight security measures, Kodi would have probably been the best IPTV player with its multiple add-on options, and of course, zero cost.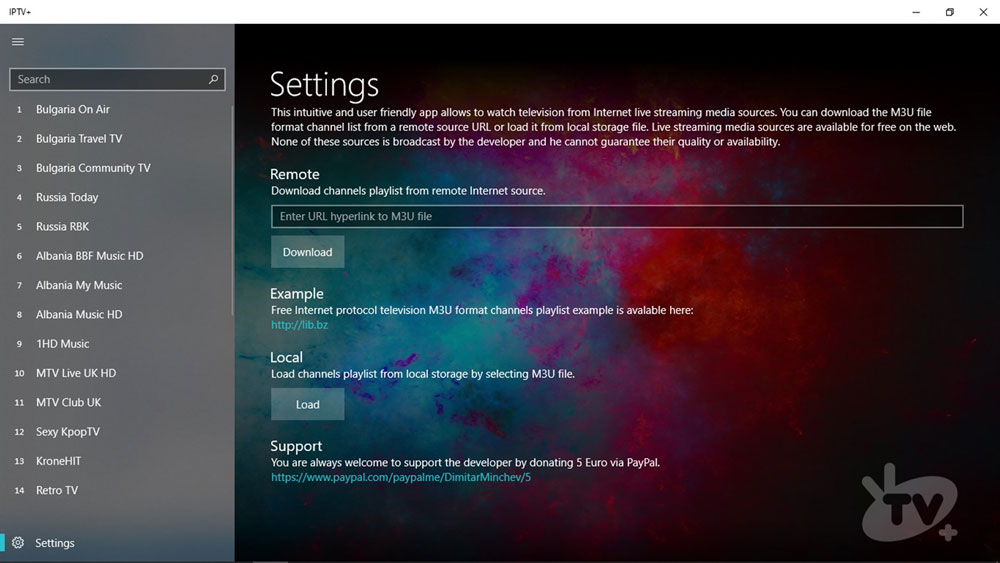 If you are looking for a great IPTV app to use, then the IPTV+ app is a great choice. It is an efficient player for Windows 10 or higher of 64 bits.
If you are stuck overseas and want to watch shows from your favorite TV channels, get one of the best VPNs for IPTV, and you can watch without any loss of connection.
The user interface is extremely appealing, and you can access a collection of local media resources along with videos from remote sources. You can also change the skin and choose between light and dark themes as you like.
The media player is free at first, but you need to purchase a streaming subscription service to watch the content.
Your TV watching experience will jump to the next level with all the streaming content. With the new update, you get a full-screen mode and better volume control to get the full theatre effect right from your screen.
If you are not willing to pay, you can always try out the trial version. No advertisements are floating around or popping up randomly to annoy you during crucial moments.
It runs smoothly without a hitch, but some features, such as the closed captions, need to be improved.
Verdict
It may not be the best, but it is extremely efficient. The app is simple and easy to use, but you would need to pay extra to avail streaming subscriptions. The next IPTV app for Windows 10 or higher on our list is the EasyTV. This app is relatively unknown, but don't let that fool you.
This is a well-designed player that lets you watch LIVE TV channels, catch-up, Video on demand, series, etc., right from your computer.
Only recently was this IPTV player launched for Windows. The software runs on an Xtream Codes connection, which lets you run all functionalities. While it supports m3u links, the newer app for Windows is yet to run all the features.
You can take screenshots and download all the contents to your devices, and watch whenever you want. But remember, EasyTV does not own any source itself but only lets you add the playlist from your IPTV provider.
The app also features multiple account management. It is highly convenient if you have more than one family member, you can maintain your privacy without anybody messing up your watchlist.
However, this app is still new, and it has undergone a lot of structural changes. So, it crashes easily, so you must uninstall and reinstall it to use.
Verdict
This app is still relatively new to Windows and needs a lot of updates to run seamlessly. But it still offers a lot of features that makes it stand out despite all the glitches.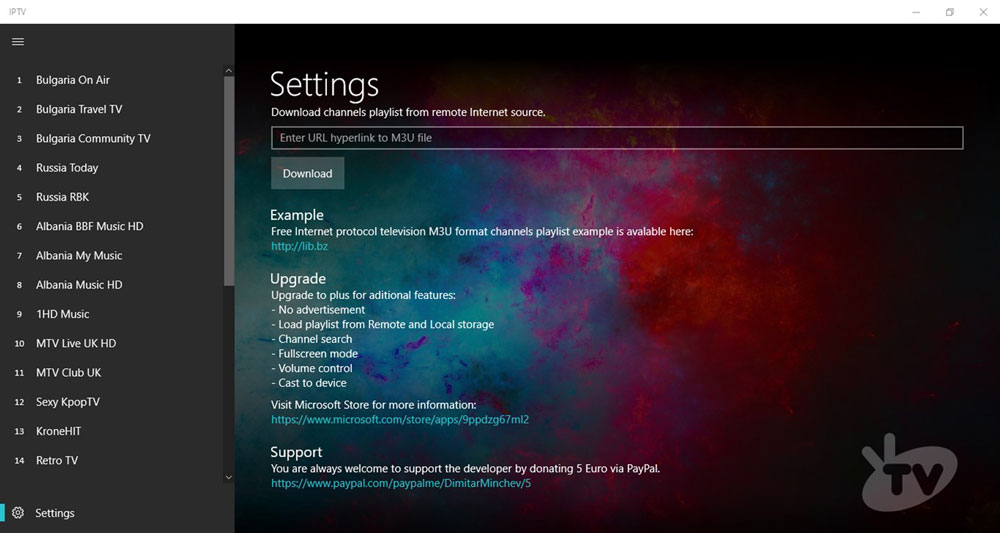 Very few apps get better than IPTV. If you are still unsure which one to get after going through the entire list, you can try this media player with m3u and EPG. It is mostly free, so you can test it out without feeling like you are wasting your money.
This TV player has access to numerous TV shows and digital television services from live media sources, void of charge.
But it does not broadcast them and instead acts as a platform for you to watch in. To begin streaming, all you need to do is add a playlist or an EPG source.
Although the software is packed with a plethora of features, you might not realize it at first because of its super simple user interface.
Even if the user is new to Windows, the modern and easy to configure layout will ensure a smooth entertainment experience.
IPTV is compatible with Windows 8 and Windows 10 PC, Xbox One, and as well as the mobile version of Windows 8.
So, if you spend a lot of time in commute or generally do not like to wait in appointments, you can stream all your shows on the go.
The media player operates like any other IPTV player, requiring the IPTV service provider's URL, the file, the playlist, or the EPG source. You can load and play all m3u playlist videos without interruptions.
Verdict
IPTV is one of the first names that pop up when you think of multimedia players. It has a lot of free resources, supports all formats, and is extremely easy to use.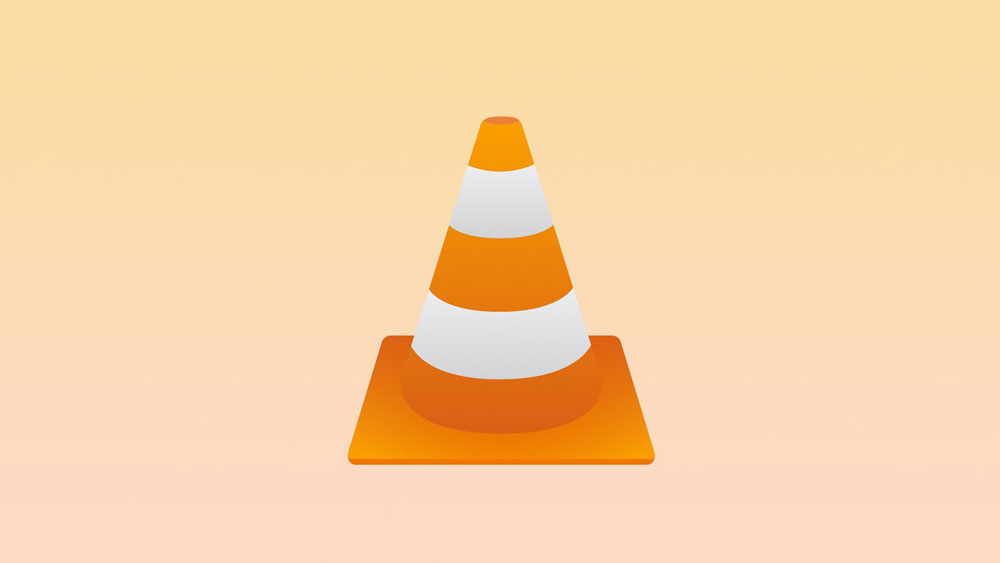 Even if you are still new to Windows or have used it for a while, I am sure you have heard of the VLC media player at least once. Although rather known as a standard audio and video player, it is one of the best open-source multimedia apps with an uncomplicated and user-friendly interface.
All your local and IPTV content that you want to stream gets effortlessly sorted due to the in-built management tool. You get total control of the content you are playing without compromising the quality or getting interrupted.
It supports all video formats, files, disks, and webcams in almost all operating systems because of the 0-copy on the GPU. This allows the hardware to decode the files of all platforms without a hitch.
To begin stream, launch the player and find the network streams option from the media tab.
Then, enter the URL of the file you want to play or the IPTV network you want to stream. All your channels will now be displayed on the left side of the screen.
One of the best features of the VLC media player is its security. There is no hidden malware, spy, or tracking codes that might breach your privacy. So, you can always use the app without worrying about your data safety.
Verdict
VLC Media Players can give other players a run for their money. It has one of the best security protections, works great as a standard player and IPTV streaming medium, and other excellent management features.
Best IPTV Players for Windows – Things to Consider
If you are looking to get an IPTV app, there are few factors to consider before you decide. But don't worry; you can test and trial with a free IPTV app before committing.
Performance
Most IPTV players for Windows PC only support Windows 10 and sometimes 8. If the app is too high-performing, it might heat your computer and cause lagging and frequent interruptions. Your videos would slow down and would require a longer buffering time.
On the other hand, you also need to check if you have a suitable Wi-Fi or internet connection to enjoy your shows.
Free or Paid version
Most IPTV players for Windows PC are free to download from the Microsoft store. However, these apps may not own the licenses to content and just act as a platform that allows you to watch your videos.
So, you need to ensure that you already have a paid subscription to a streaming service to watch your shows.
Other apps have a wide local and remote collection, so you would need to pay a small fee to access those.
Make a list of all your requirements before shortlisting your choices. You do not want to be compromising your needs to prioritize the cost. Fortunately, most IPTV services are incredibly budget-friendly and can fit right into your allocated amount.
Type of Service
This factor is crucial since not all apps can support all services to stream IPTV. Most IPTV players can play Videos on-demand, LIVE TV, online radio channels, start over tv, etc., while others can play only some of them or none.
So, you should prioritize the app which contains all the right features.
Moreover, you should ensure the app does not infringe any copyright laws and owns all the right licenses, and allows you to watch or record or download content for offline use. This is very important as your account could get suspended or blocked if found to violate any laws.
Security
Since IPTV multimedia is rising in popularity, so are its security risks. There may be many weak points in the home and core networks, delivery and management networks, content source, etc., that can be exploited with hidden malware, spies, or codes.
To avoid such risk to your data privacy, make sure the app has all the proper preventive measures. Even if the app has all the best features, security should always be the top concern and be factored in.
Why do you need an IPTV Player for Windows?
Amid busy schedules and overcrowded public spaces, going to the movies for entertainment seems like a thing of the past. People even find traditional TV boring nowadays.
Streaming movies and LIVE TV on your computers and the go is how people like to make up their playlists. And to stream IPTV, having an IPTV player is extremely handy to support all the streaming protocols.
Brief Overview of IPTV formats
There are quite a few IPTV formats available, and it can get pretty confusing at times. Here is how you can distinguish them.
Videos on Demand (VOD)
With this feature, you can view unlimited content anytime without any restrictions—for example, Netflix, Prime Videos, etc.
LIVE IPTV
These contents are usually the ones broadcasted on your TVs, such as a soccer game or the Super Bowl finals.
Frequently Asked Questions
Is IPTV legal? 
Yes, of course! If the provider owns all the appropriate licenses and follows all the copyright laws, you should be good to go if you watch legitimate content.
How do IPTV services operate?
IPTV stands for Internet Protocol Television, and it uses the Internet connection to bring all the content right to your computer screen.
IPTV services use a combination of traditional terrestrial, satellite dishes, and cable to give you access to content from all around the world or your country, depending on your package.
Do I need a VPN for my IPTV apps?
If you are limited to minimal content due to geographical restrictions, VPN removes that barrier and lets you enjoy content from all over the world. Moreover, it also keeps you safe by masking your identity.
What is an m3u playlist in IPTV?
The m3u playlist file that you play on IPTV is an m3u URL. It just points to the content file for the player to queue them for media playback.
How can I use the IPTV app on Windows?
With most apps, you can just launch them and go to the settings option. Then, you would need to enter the URL provided by the IPTV services provider, and you are good to stream.
Conclusion
Getting an IPTV app for Windows gets you one step closer to having more control over your entertainment. Due to the rising popularity of IPTV, it can be hard to choose the right player from all-new options. But if you know what features to look out for, you will be all good to go.
Disclaimer: IPTVAdviser.com does not verify the legality or security of any add-ons, apps or services mentioned on this site. Also, we do not promote, host or link to copyright-protected streams. We highly discourage piracy and strictly advise our readers to avoid it at all costs. Any mention of free streaming on our site is purely meant for copyright-free content that is available in the public domain.
Disclosure: IPTVAdviser.com is a reader-supported blog. When you buy a product(Hardware, device, accessories, or VPN, we're not affiliated with any IPTV service or app) through links on our site, we may earn a commission.