In terms of functionality, an IPTV box is actually kind of comparable to a cable box. But it's a very recent innovation as opposed to the latter.
For years, we have been using traditional cable systems to stream movies. However, as streaming services get more popular, so do these eccentric TV boxes.
Consequently, there are several alternatives on the market, making it difficult to select the perfect one.
In this article, we'll go through all of our top choices in depth. You will be able to discover the best IPTV Box for you if you study the details of these products and follow the buying guide!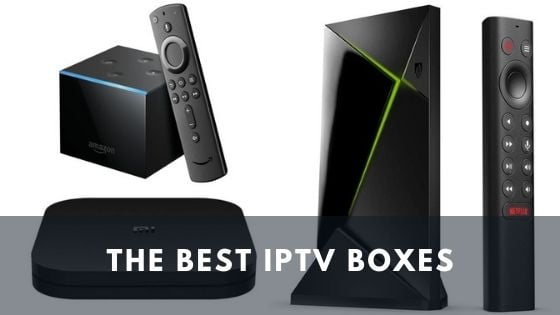 Benefits of IPTV Box – Why Get One?
There are plenty of advantages to owning an IPTV box these days. The most significant ones have been listed here.
Flexibility
IPTV boxes are highly versatile as they can be connected to any computer, tablet device, smartphone, and smart TV. As long as you have a working gadget and an internet connection, you can watch TV from anywhere.
Unlimited Options
While cables offer as much material as they can from over the cable networks, content for IPTV boxes can be obtained over the internet from the host system at any time.
So, you can watch episodes and movies from various sites provided you have a stable internet connection.
Excellent Resolution
With most of the top IPTV boxes today, you can enjoy videos in 4K. That means the visuals will seem very lifelike and a lot more enjoyable. If you want the best IPTV boxes, you will have to check the resolution.
Multiple Uses
Although streaming movies and TV shows is the most common application of these media players, they can also be used for other things.
This IPTV box comes with a remote control that can be utilized to play interactive games more effectively. You can also obtain inexpensive or even free games over the internet.
Considering all these, getting an IPTV box seems a lot more beneficial than having a cable system.
Best IPTV Boxes – Our Recommendation
Let's get right into our picks for the best IPTV Boxes. In this part, we will go over each of these sets in detail, providing positive and negative aspects along with a short assessment to make your selection easier.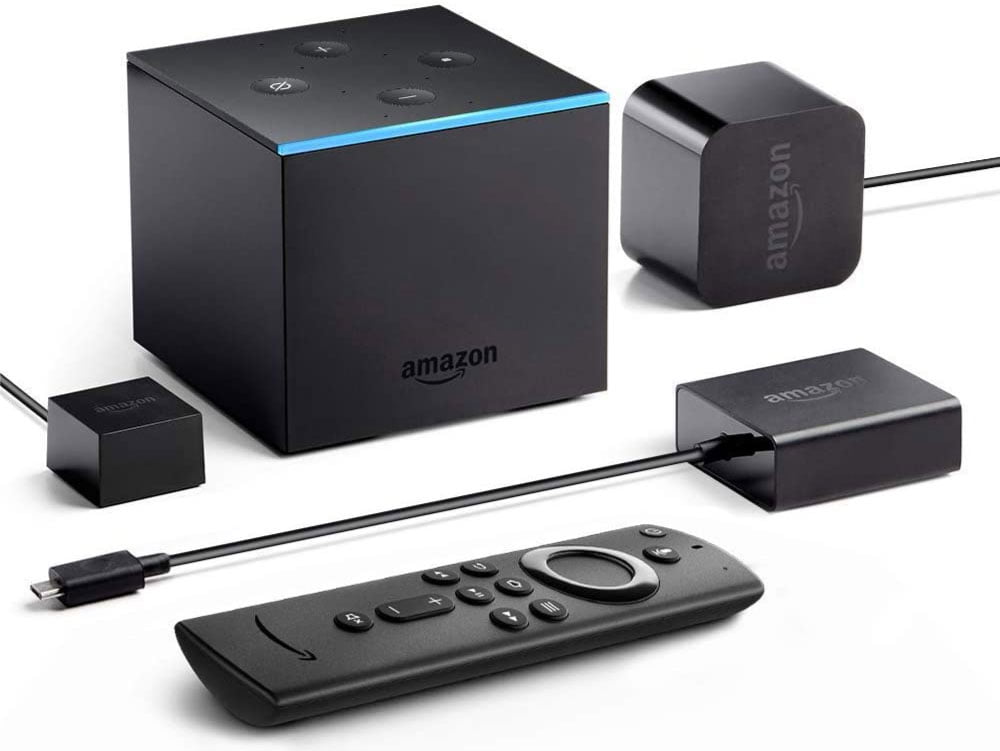 For our first selection, we have this fantastic Fire TV Cube 4K IPTV box set. When it comes to creating high-tech products, this is a brand that's always been ahead of its competition.
With the fastest and most efficient streaming technologies, it is among the best IPTV boxes you can find on the market.
This high-quality 4K content player comes with a built-in Alexa speaker. So, you can ask Alexa to manage all of your electronic gadgets from across the room, such as turning on the TV or playing some jazz music. And, you can do all that hands-free.
Besides, it comes with an ethernet connection, allowing you to get the most out of your Fire TV Cube's Hexa-core processor. Even though YouTube was previously inaccessible on Fire devices, it can now stream YouTube smoother than most other streaming devices.
Besides regular services like Netflix, Hulu, Disney Plus, Amazon Prime Video, and Apple TV, countless other channels and IPTV apps, such as ESPN, Sling, and Paramount Plus, are also available for easy access.
Verdict
This TV box ensures fast-loading as well as an Alexa assistant for hands-free operation. So, if you want to add items to your shopping list or play music using just voice commands, then the Fire TV Cube will serve as the perfect addition to your home.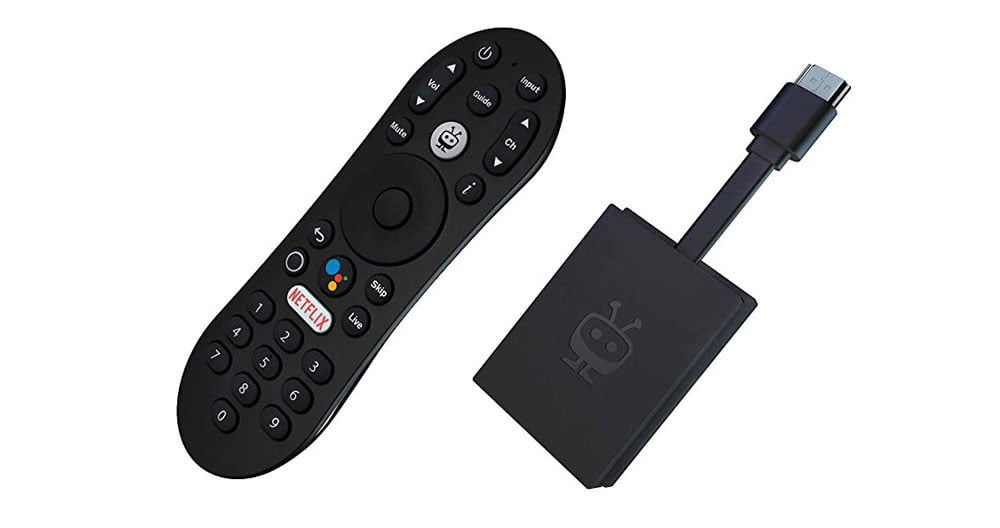 Next on our list, we have another excellent IPTV box. This is a remarkable TiVo streaming device that is not only packed with functions but also comes in a very small and convenient design.
To increase its functionality and give a better customer experience, it incorporates all of the latest technology.
Despite having all of these excellent qualities, it is still highly affordable. In terms of usability and functionality, there is no other option in this price range that comes close.
One of its many outstanding features is its 4K UHD streaming of content from various streaming providers such as Netflix, Amazon Prime Video, Hulu, HBO Max, etc.
Besides, it also incorporates Dolby Vision HDR and Dolby Atmos Sound, which collectively generate excellent image quality and sound system.
Finally, it features Google Assistant, allowing you to work hands-free while watching your favorite show or listening to music. You can operate your TV with a single spoken command.
And, as previously said, it is significantly smaller in size yet still highly sturdy.
Verdict
If you are on a budget but don't want to compromise on the latest features of an IPTV box, this is a reliable IPTV box for you.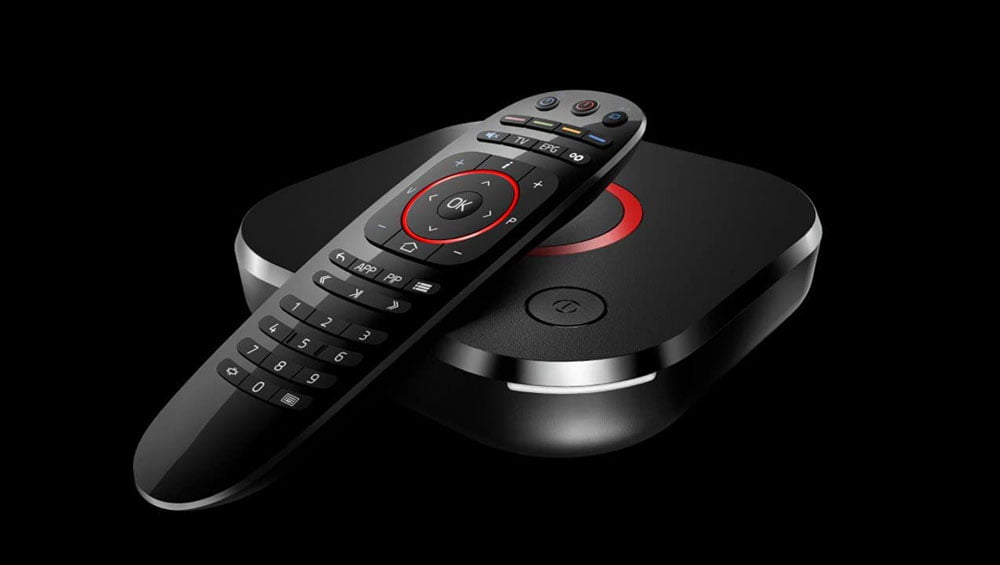 Unlike the previous option, this option is rather pricey. But if you want a smart tv with a stylish design, this is a good place to start.
The Infomir MAG 324 is relatively small and lightweight, weighing only about 1.1 pounds. This box not only comes in a stylish black and red look, but it's also packed with all the necessary features you'd want in the best IPTV box.
For instance, it features a pre-installed WiFi program that allows anyone to set up a network connection without any extra devices.
Furthermore, the network traffic will be reduced owing to its favorable construction, even when providing high-quality material.
But this is for you if you're hoping for cutting-edge technology like 4K or HDR streaming. However, if you only need the most basic functions from an IPTV set-top box, this will suffice.
Verdict
This is an excellent option for those who want to perform basic streaming from an IPTV box, but nothing advanced. Given the hefty price tag and the fact that it lacks most of the latest features, it may not appear to be the best cable box after all.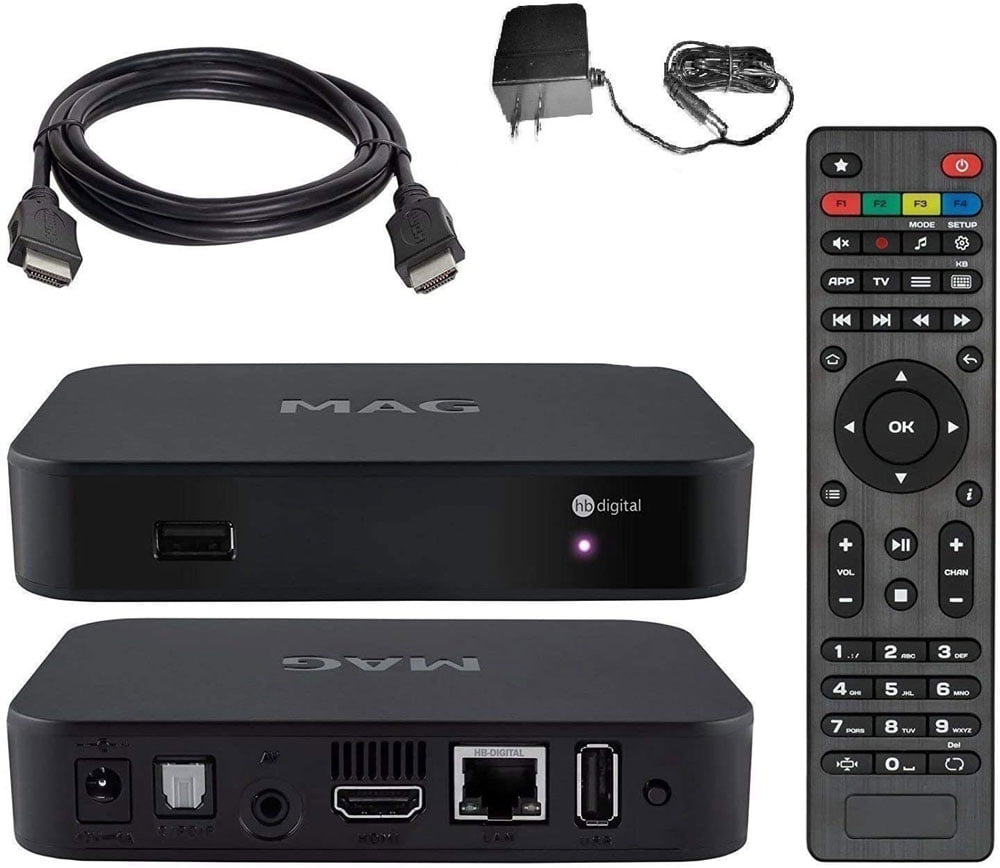 This version of the Infomir IPTV box is a somewhat older version available at a lower price point.
Although the Infomir MAG 322 is an earlier variant, it is still unquestionably among their best options and beautifully developed in many ways.
All in all, it's a solid IPTV set-top box with 512 MB of RAM and a fast CPU. It is also the way to go if you're searching for an IPTV box to watch movies and unwind at home after a long day at work.
Its vivid picture quality and excellent sound quality are among the most noticeable qualities. Then again, the two most crucial aspects of watching a movie are the audio and video.
With this versatile IPTV box, you will be able to pick and enjoy channels or streaming services of your preference. This one, like the last option, is small, light, and intuitive to use.
Verdict
This is a multifunctional IPTV box that bears all the functionalities you'd expect from a TV box. And, if you think you won't need all of the advanced features of the latest boxes, you should totally consider purchasing this.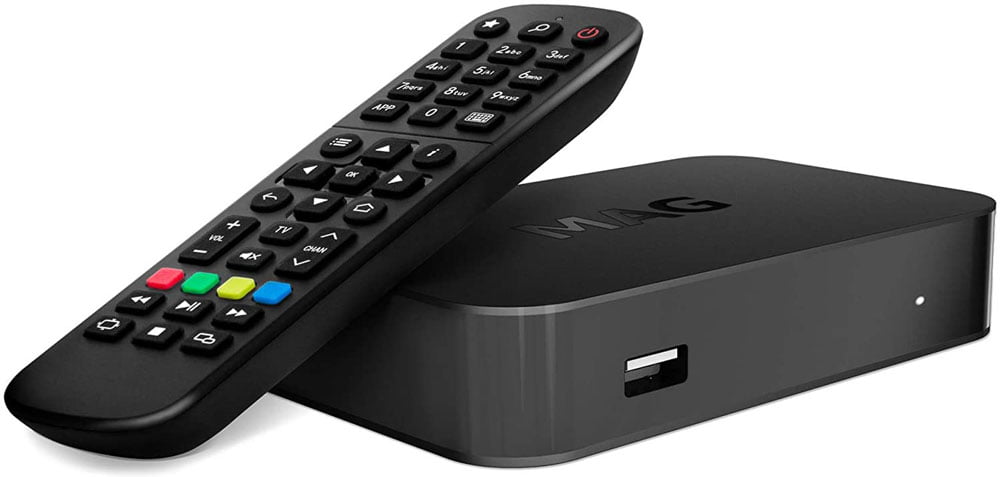 Here's yet another model from the Infomir MAG series. And this one is a budget-friendly device with a slew of functionalities.
Now, this box has built-in WiFi and is powered by a cutting-edge CPU that makes it quicker and somewhat more dependable. It also features a clean and contemporary look. And, there is a remote control supplied with it, which works nicely.
The MAG 420 W1 box operates using the Linux operating system. And, you will be able to access high-resolution material if you have a reliable internet connection.
Even if you don't, you'll still be able to enjoy the same experience owing to this device's HEVC compatibility. But you have to use the HDMI cable included in the package for optimum usage.
Overall, this MAG IPTV integrates all of the outstanding characteristics, such as excellent quality, longevity, and reliable connectivity, and offers stunning results at a reasonable price.
Verdict
This Infomir MAG is an excellent option for an IPTV box. So, check with the IPTV providers; if they allow it, you can go ahead and get it for your house!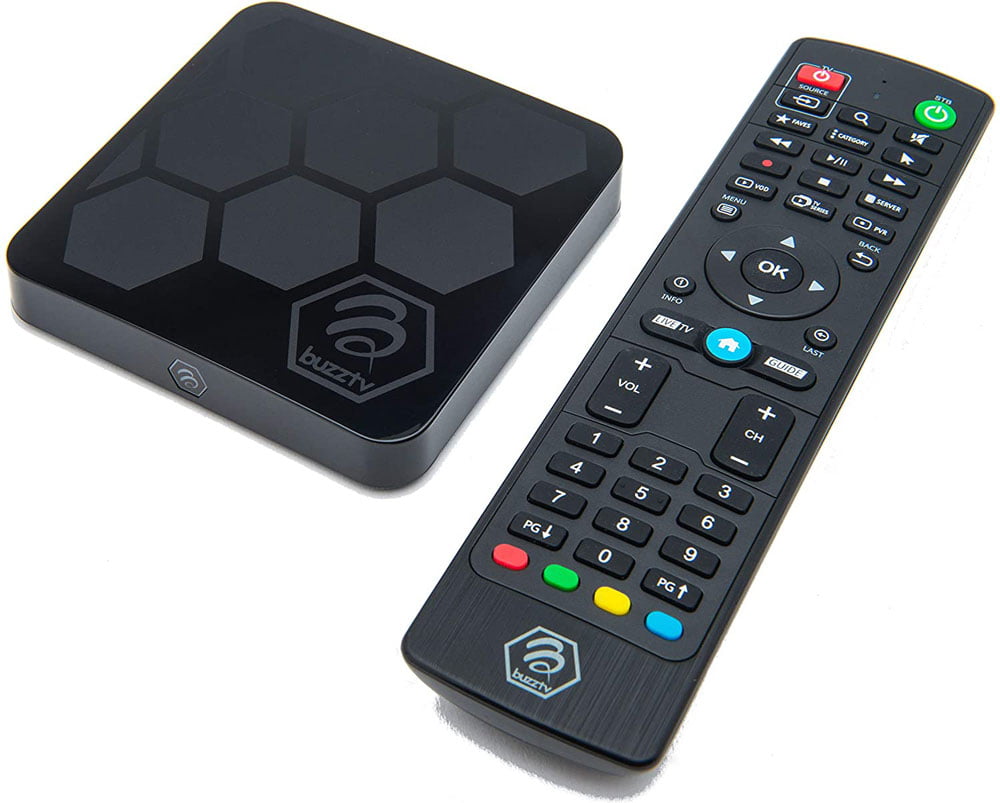 Now, if you want some other IPTV box, we present you with our first BuzzTV box. It's an Android IPTV box, which will amaze you with its unique features.
Despite the fact that it is a great Android TV box, it runs on Android 7 rather than Android 9.0. The earlier version, however, has no effect on the set's actual performance.
In fact, this will provide you with excellent resolution content and overall outstanding performance. That, too, for a relatively low cost.
The top-notch image resolution and user-friendly UI must be mentioned while discussing its essential aspects. It's a fantastic option for anyone seeking a 4K vision. Besides, it features a wonderful graphical interface that is both practical and aesthetically pleasing.
Furthermore, menus appear to load at maximum speed. It also comes with a newer and crisper remote control with shortcut keys, ensuring optimal performance.
Verdict
Considering everything, this is an excellent choice that is quick, efficient, and produces outstanding picture quality. This is undoubtedly one of the most popular items among customers, and you should give it a try.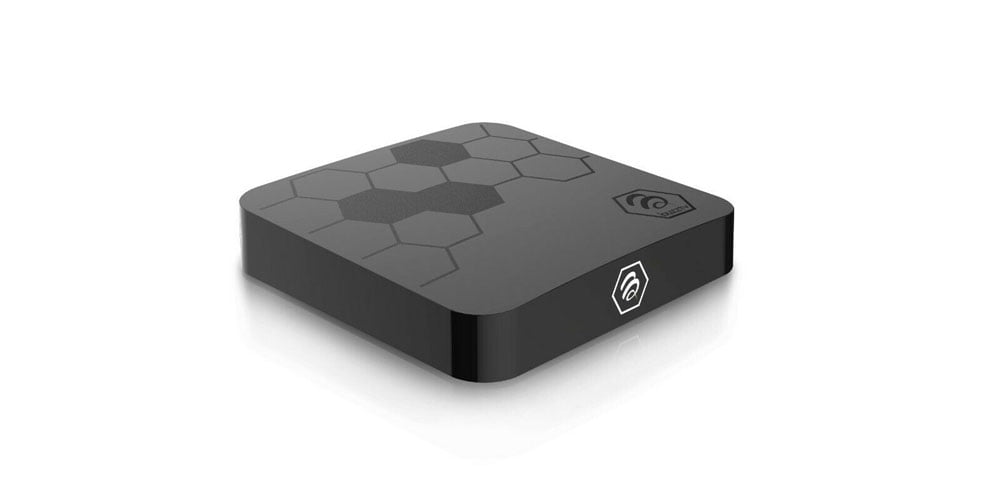 We have another BuzzTV box here, which is quite identical to the previous choice with a few key modifications.
One of the most important distinctions is durability. This one, on the other hand, is sturdier and tends to last longer.
Now, this is another Android box, but this one runs Android 9.0, which makes it quicker and more dependable. It operates swiftly and does not delay, thanks to its great RAM capacity of 4GB and total storage of 64 GB.
As a consequence, whether you're browsing or streaming movies, you'll be able to get speedy and efficient results. And, you will also not experience any lagging while streaming.
These Android TV boxes basically provide material in 4K Ultra HD, which is far greater than other manufacturers. Additionally, it features a simple interface, so you won't have any problems using it.
Verdict
As it has higher image quality, it is an excellent device for everyone looking forward to having the ultimate time streaming shows and movies. If you're willing to spend a little extra money, you won't be disappointed with this Android Box!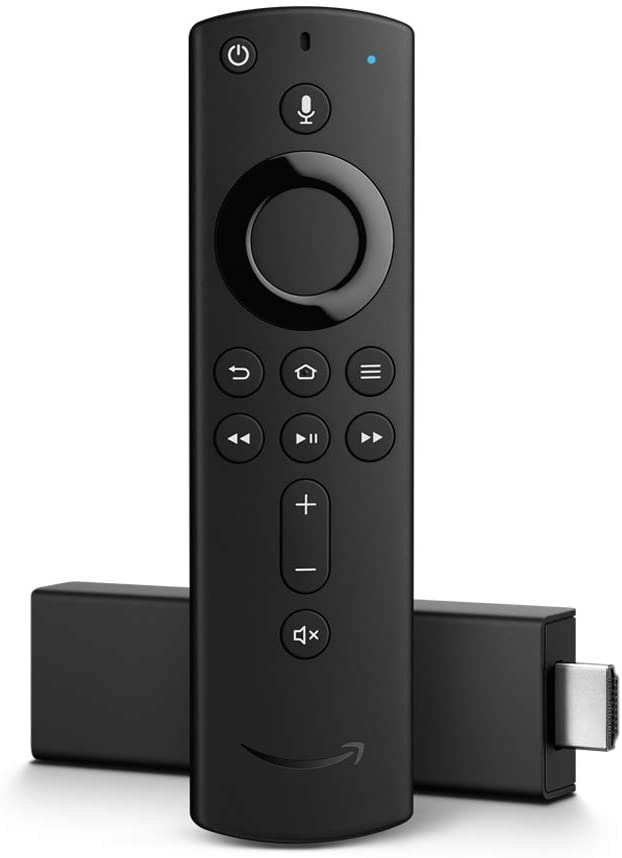 Here's another low-cost alternative for you, courtesy of Amazon.
Although there are several Android TV boxes available, the majority of them are unable to access Netflix, Apple TV, or Amazon Prime Video in high resolution.
This generally necessitates more expensive setups. In this regard, though, the Amazon Fire TV Stick is unlike any other Android box.
The Amazon Fire TV Stick, unlike the Fire TV Cube described above, does not include an ethernet adaptor.
As a result, you won't be able to receive the same amount of bandwidth or performance as the former.
However, it comes with all of the essential features, making it a good pick for casual streaming.
Now, the stick was created with streaming in mind. As a result, it isn't strong enough to perform more complex tasks like videogames.
With this powerful TV stick, you will also get an Alexa Voice Remote. This is a high-tech remote that allows you to operate your devices without touching them. However, if you want, you can always use the keys to complete the task.
Verdict
As this Fire TV Stick was designed solely for streaming, you won't get complex features from it. But, if you want a TV just to watch movies in 4K, there isn't a more inexpensive choice on the market.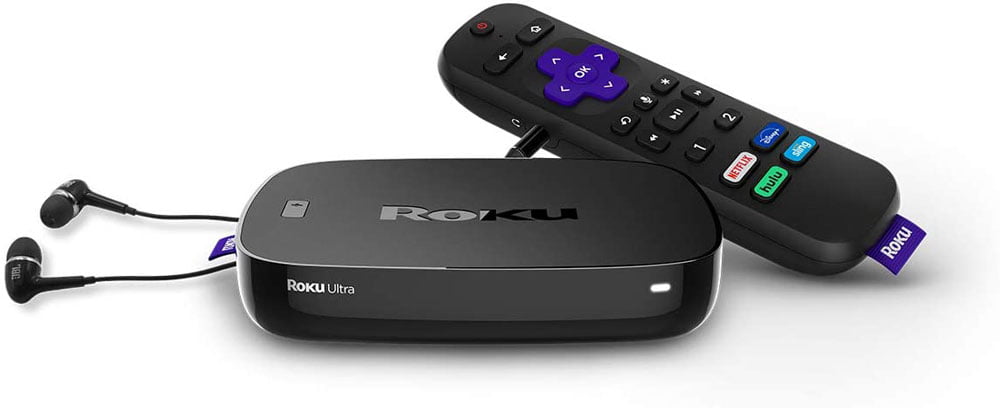 We now have the ultimate streaming set, which happens to be a Roku device. Even if you don't like the other IPTV boxes, you will surely like this one!
Roku is a hardware manufacturer of digital content streamers that allows a user to view content delivered from a selection of internet sources. However, it is better than most of its competitors.
The manufacturer is widely regarded as being a top producer of high-quality media players. And this particular product from the brand happens to be one of the best.
In fact, this popular model allows you to stream your favorite channels for free, allowing you to avoid paying for cable systems.
You can now watch your absolute favorite movies and TV shows in 4K resolution with this streaming device as long as you have a reliable WiFi network.
And, thanks to the wonderful remote control that comes with it, you will be able to enjoy hands-free operation. As the device has excellent speech recognition, you will surely have a lot of fun using it.
Verdict
This media player is in high demand since it provides outstanding visual resolution and streaming quality. It has speech recognition, which is a fantastic enhancement to the device's functionalities.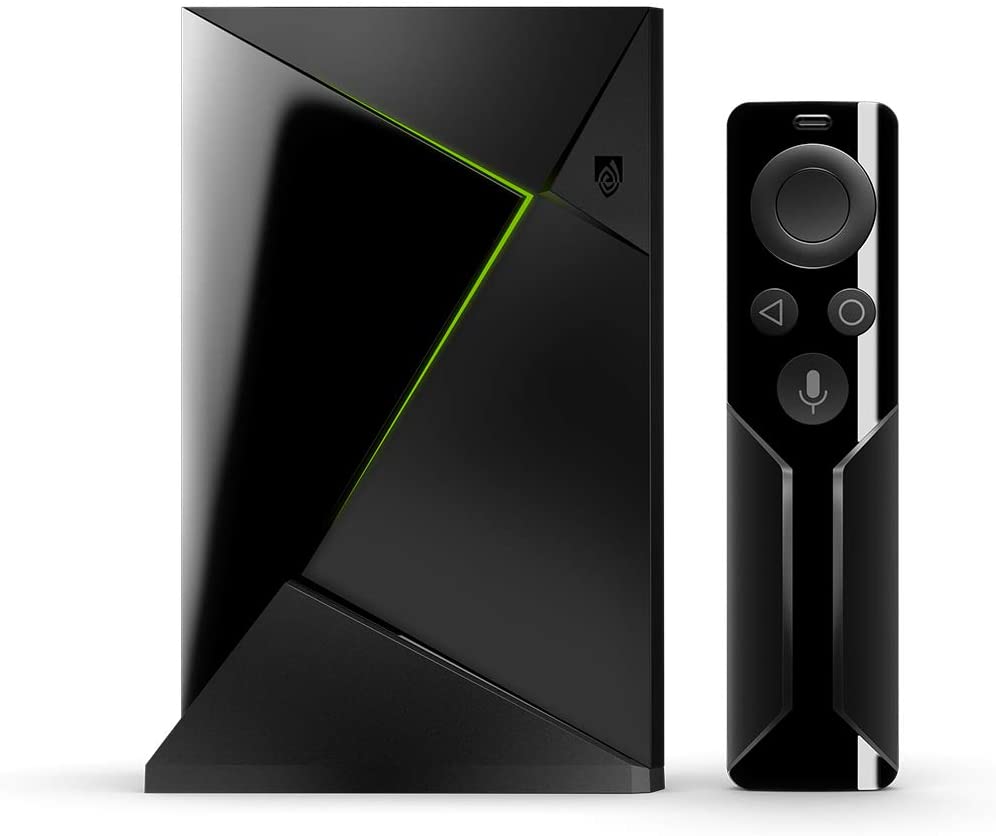 Last but not least, we have another outstanding streaming device, and it is from NVIDIA. And this device not only looks stunning, but it also offers a lot of exceptional features.
Let's have a look at the manufacturer before we get into the specifics of this media player. Nvidia, one of the most well-known manufacturers of technical devices, provides high-quality goods with cutting-edge technology.
And in this area, this Shield TV PRO is the finest. It lets you stream your favorite episodes and movies in 4K resolution, and it can be fully tailored to meet your specific needs.
There are a few things that set this Nvidia Shield TV PRO apart from other streaming devices. The first is the design's adaptability and customizability.
Furthermore, it has a 16 GB storage space. So, you can use it for more than just watching TV shows. You may, for example, browse the internet, play games, and much more.
Verdict
If you want to get rid of your cable system, this is an excellent option because the Shield TV PRO allows you to perform a range of things with just one little device.
Best IPTV Boxes – Buyer's Guide
So far, we've discussed the best IPTV boxes based on our research. As a result, you must have a thorough understanding of them by now.
However, before you make any judgments, you should think about a few key things. Some of the most important considerations have been listed below.
Construction Quality
One of the first things to examine before purchasing a popular IPTV box is the quality of its construction. A great IPTV box must be constructed from high-quality materials. It will be sturdy and endure a long time if it is of excellent quality.
A low-cost IPTV box, on the other hand, will not survive long. Furthermore, poor-quality boxes are more likely to have technological difficulties, like frequent overheating.
We recommend purchasing an IPTV box with a solid and durable design if you want to get the most out of it.
Video Resolution
The second factor on this list is pretty self-explanatory. IPTV boxes are typically purchased for high-quality video streaming from numerous sources.
High picture quality is critical for getting the best streaming experience possible. So, you should make sure that the box you're buying can display high-definition images.
If you don't want to spend a lot of money, you can purchase one that can offer material in 720p. It is totally up to you to decide.
Connectivity
Another important consideration when purchasing an IPTV box is connectivity. IPTV boxes, as you would know, operate via the internet.
As a result, appropriate IPTV box connectivity is critical. Investing in a service that doesn't offer dependable connectivity is a waste of money.
If you don't examine this issue, you'll likely wind up with a gadget that has bad connectivity.
Your streaming experience will be everything but seamless in such a scenario. In fact, you may experience freezing and lagging when watching a show. And that would undoubtedly ruin the mood.
As a result, it is essential to ensure that the IPTV box you choose has enough connectivity. If it can be easily connected with the internet and the television, it will be able to deliver reliable and consistent media material.
Affordability
Whatever the product, affordability is always a concern. And when it comes to technological equipment, price is undoubtedly a major consideration.
While some people are prepared to pay a lot of money for the greatest product on the market, others are willing to pay the bare minimum for adequate service.
You should not be concerned, regardless of whatever group you fall under. There is a broad pricing range for IPTV boxes. So, whether you're looking for a high-end or low-cost box, you'll have no trouble finding one.
However, it is essential that you do not put cost ahead of your necessities. Properly consider the cost as well as your requirements before making a selection.
Compatibility
Although it is the final point on our buying list, it is equally significant.
There are several excellent IPTV boxes available. However, some of them are one-of-a-kind. And, many service providers do not provide this kind of IPTV service.
So, you'll need to check with your IPTV provider to determine if a box you like is suitable. If you make a decision without taking this into account, you will almost certainly be unable to use it.
Hence, double-check with your IPTV service provider to see if your preferred box will function efficiently.
Frequently Asked Questions
What is an IPTV box?
IPTV Box, short for Internet Protocol Television Box, is essentially a streaming gadget that links to a server rather than a specific website.
You can view material straight on your TV screen or any screen on your other smart devices, depending on the subscription-based service you choose.
Why should I use an IPTV box?
When compared to alternative options such as cable TV, owning an IPTV box has a number of advantages. The user has more freedom with an IPTV box. You can stream from your television, computer, laptop, or even smartphone, for example.
Additionally, they provide quick access to a variety of channels and materials. Furthermore, they are more cost-effective over time. So, it is recommended to use a VPN to get the best IPTV box experience.
Is using IPTV Boxes legal or illegal?
This is a debatable topic that can't be answered with certainty. 
However, any IPTV providers who have a valid license for the shows, movies, and programming they deliver are regarded as lawful.
Legal suppliers usually give information about their affiliates, offer a streaming platform, and provide subscription services with fewer advertisements.
If they don't, they're almost certainly illegal. 
Is VPN necessary to use with an IPTV box?
Implementing a VPN is now advised for all types of internet activity, including setting up IPTV. Also, there are several advantages to employing a VPN with an IPTV box.
One of the most important is privacy protection. Furthermore, it will provide you with access to a broader range of channels, including those from different nations.
What happens if I watch IPTV without a VPN?
Advertisers can acquire your confidential data if you use IPTV without some kind of VPN. The encryption provided by a VPN, on the other hand, will restrict the quantity of information they could retrieve.
Finally, the anonymity that a VPN provides might shield you from all kinds of potential legal issues.
Is Android Box the same as IPTV Box?
Between these two streaming devices, there are a few significant distinctions. Even though they both serve the same purpose of streaming information from the internet to your smart device, Android boxes are usually slightly more complicated. 
Conclusion
Now that you've read our top suggestions, you should have a rough idea of the best sorts of IPTV boxes for optimum streaming services. In order to end up with your favorite IPTV box, you should check out the buying guide.
If you follow it through, you will be able to find the best IPTV Box for you!
Disclaimer: IPTVAdviser.com does not verify the legality or security of any add-ons, apps or services mentioned on this site. Also, we do not promote, host or link to copyright-protected streams. We highly discourage piracy and strictly advise our readers to avoid it at all costs. Any mention of free streaming on our site is purely meant for copyright-free content that is available in the public domain.
Disclosure: IPTVAdviser.com is a reader-supported blog. When you buy a product(Hardware, device, accessories, or VPN, we're not affiliated with any IPTV service or app) through links on our site, we may earn a commission.