Are you looking for an easy solution about how to play MKV files on FireStick and Android TV? For solving your problem of playing MKV files on FireStick, you have to read this article properly.
In this article, you are going to learn about the process of playing MKV files on firestick also on android TV. We will cover the detailed playing process of MKV files, the necessary media player for firestick, and Android TV. We also cover the playing process for other Smart TV
How to play MKV files on firestick and smart tv?
A short and direct answer to the question is:
Convert MKV files with any app.
Convert to firestick compatible files.
Play it.
You have to download the necessary converter app from the play store.
Or you can download it through the third party app store.
Then convert to correct files.
That's all done.
How to play MKV files on FireStick
For those who want to play MKV files on amazon firestick or android tv, this is the main part of the article to know. Let's find out the process of playing MKV files on a Fire TV stick. You have an amazon fire TV stick, and you want to play MKV files on it because the MKV file is best for watching a video with better sound quality and other variables that a file contains.
Here is the best solution to play MKV files on a Fire TV stick. Now you can enjoy your movies and videos with a better combination of sound and video quality.
As we know that, amazon fire TV stick video formats are limited to H.263 and H.264. So, we cannot play MKV files on it. For that reason, we have to convert MKV files with the converter app.
Step – 01 Download Converter
Download video converter from android play store or third party site such as https://www.leawo.org/downloads/video-converter.html on your computer.
Step – 02 Launch Converter
First of all, you have to launch the converter on your computer and provide the necessary permission to run it.
Step – 03 Add Source MKV Files
After launching the converter app, you have to open the convert tab › Click on the 'Add Video' buttons to source MKV Files.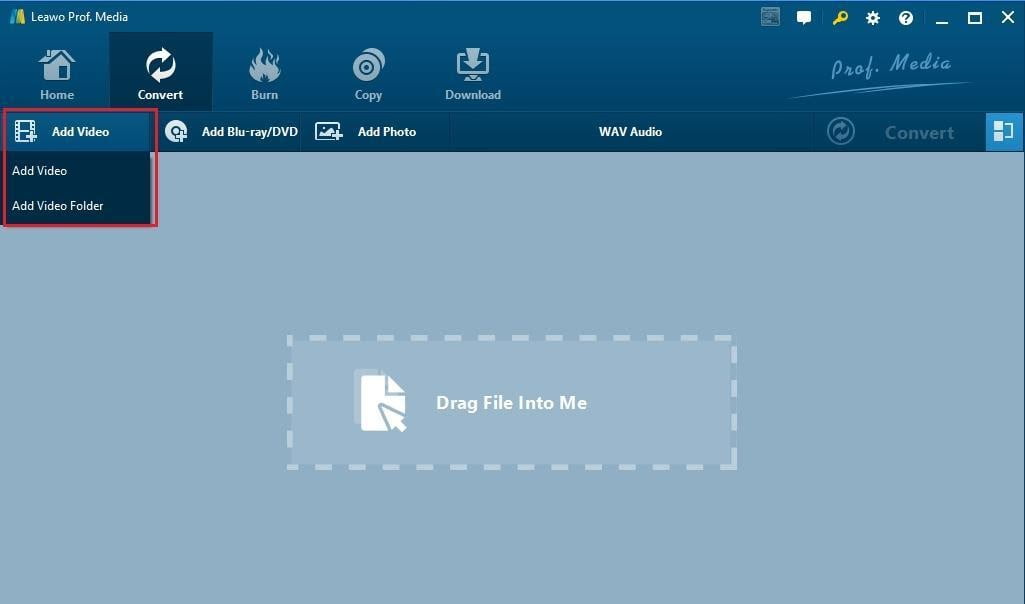 Step – 04 Browse and Import MKV files
You have to browse through your files and import MKV files onto converter software by pressing enter.
Step – 05 Set Output Format
When Adding video is completed. Now, you have to click the drop-down button right next to the 'Add Videos". Then you have to choose the change option to enter into the profile panel. Simultaneously open – Format › 'Common video' group to choose appropriate required to play on fire TV stick 4k MKV videos. There will be multiple choices; you have to choose one with H.263 or H. 264.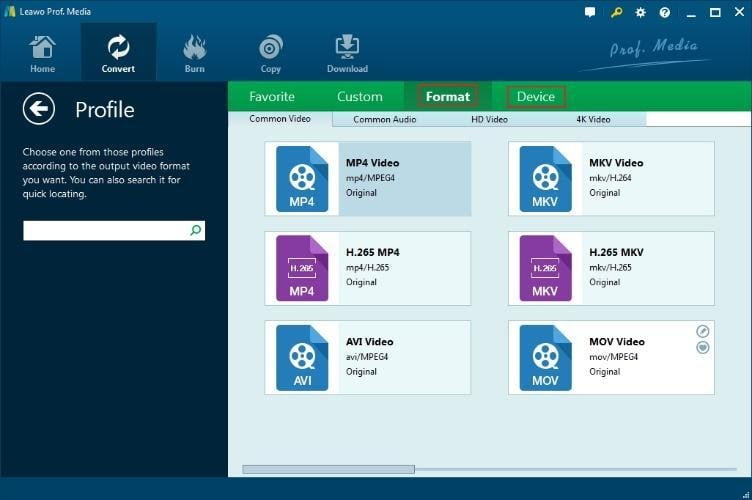 Step – 06
You could also go to › Edit Button › on the drop-down panel and adjust the requirements need to play on fire TV stick 4k MKV videos such as video codec, bit rate, aspect ratio, frame rate, and audio codec, etc.
Step – 07   Set output directory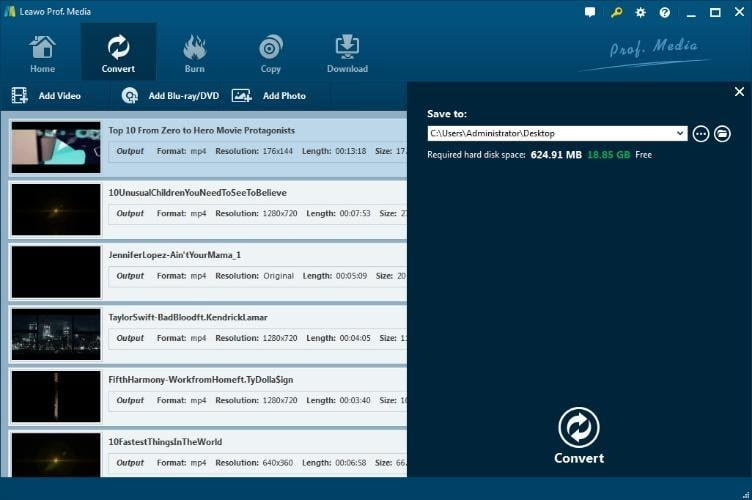 After completing the format set-up, click the big green "Convert" button on the mainframe of the software and start converting. After converting, you have to select the folder or directory to save your video through the "Save to" box in the sidebar.
Step – 08 Convert MKV files
Finally, click › Convert › button on your downloaded software and let your downloaded software convert MKV files compatible with the Fire TV stick. You could also view them after completing the converting task on the converting panel.
How to play MKV files on Android TV
People who want to play MKV files on Android TV are the part they need to read. Playing MKV files on Android TV is an easy process. Most of the Android TV has a play store installed in it. You have to check for converting software in the play store.
You have to install converter software on Your smart android TV.
You have to launch the software and give the necessary permission.
Then imports the MKV file from memory.
After the import of MKV files is completed, you have to choose the format which is necessary to play the files on your Android TV.
Then set-up the output directory to save the file and choose a folder.
Finally, start converting the MKV files to make them compatible.
VLC media player: Best MKV file player for FireStick
To play any type of video on your amazon fire TV stick, Android TV or Smart TV, you will need a video player, the best player for a Fire TV stick. You can play your video on the VLC media player, a very popular video player for any device.
VLC is the media player, which is most popularly used in the world. Because this media player is open-source and accessible without any cost, this player contains incredible features, and that's it popular around the world. VLC is the best 4k player for the Fire TV stick.
How to Install VLC media player on firestick?
As we described earlier, VLC is one of the best media players that can be downloaded on amazon fire stick to playing high-quality video files, including 4k videos. The VLC media player can be easily and shortly downloaded from the Amazon app store because it's free.
For installing a VLC media player in your amazon fire TV stick, you can follow the steps given below in this article-
Step – 01
First of all, you have to go to the home page of FireStick.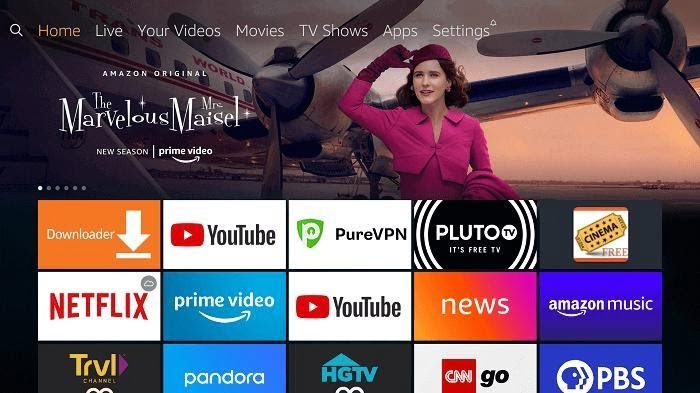 Step – 02
You have to navigate to the search option available at FireStick Home top menu.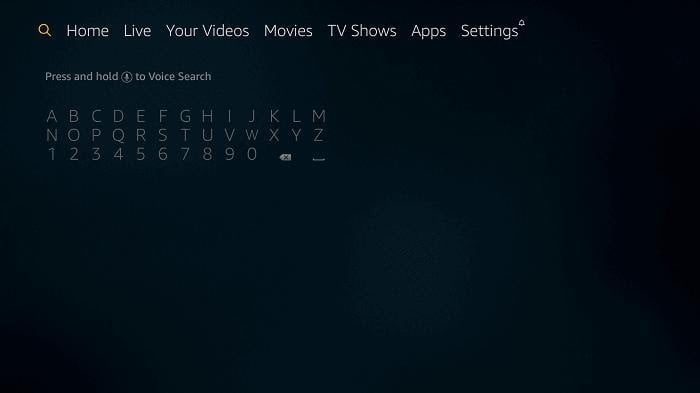 Step – 03
Now, after reaching the fire stick search bar, you need to type VLC media player and enter search.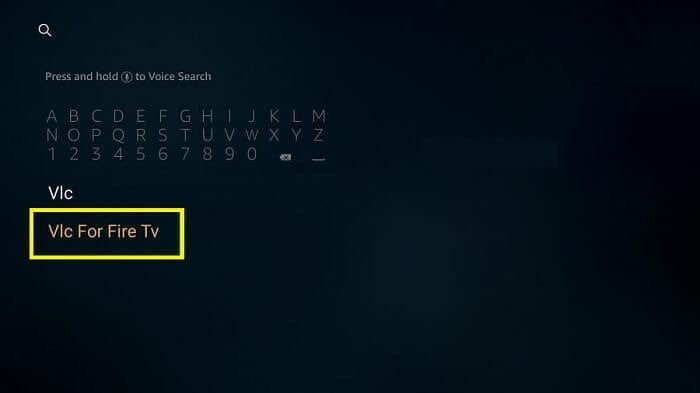 Step – 04
Now you have to click on the VLC for FireStick you see in this .page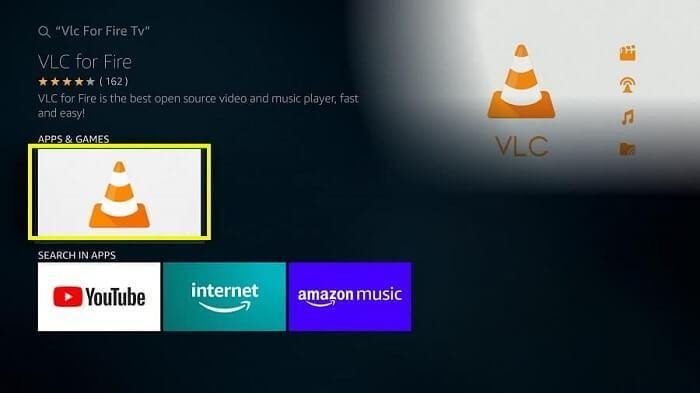 Step – 05
Now you will find the VLC app on your FireStick browser, and you have to click on the get button to download it.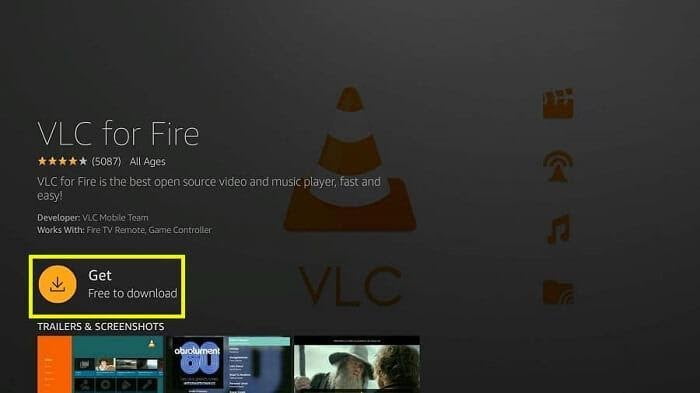 Step – 06
Wait for the VLC media player downloads completion on FireStick.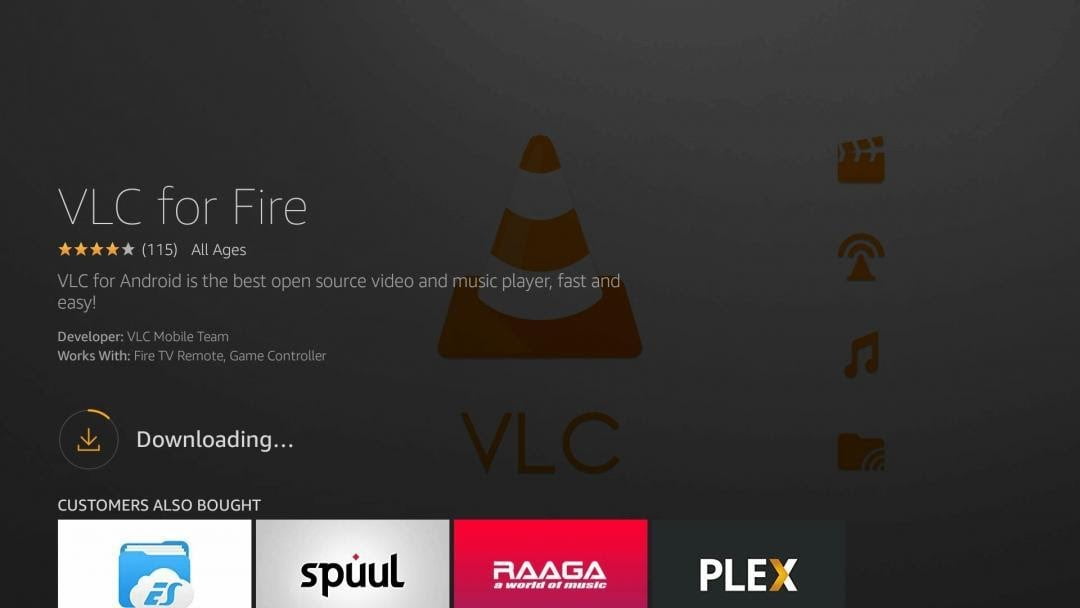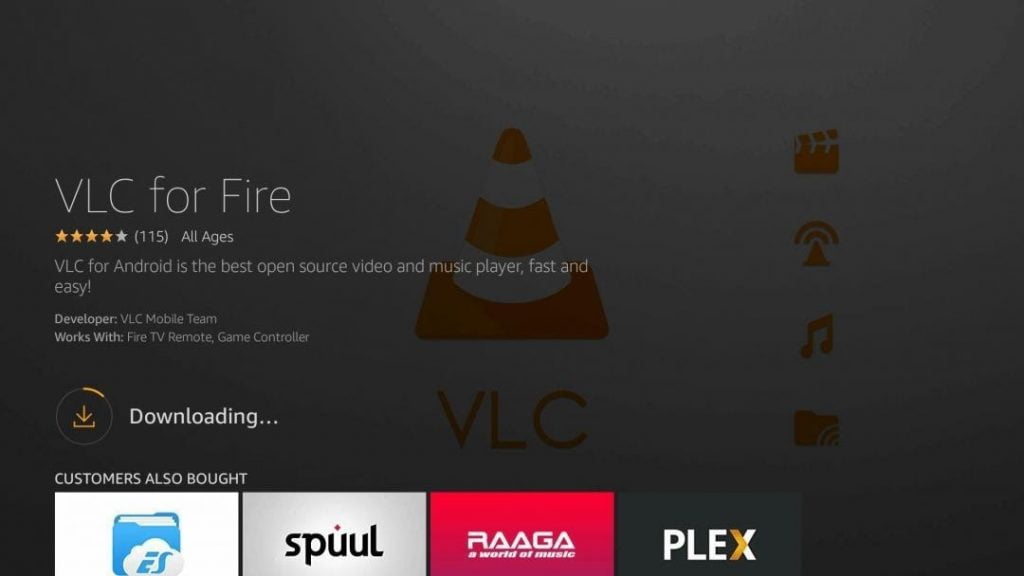 Step – 07
As soon as the download of the VLC media player is complete the installations get started.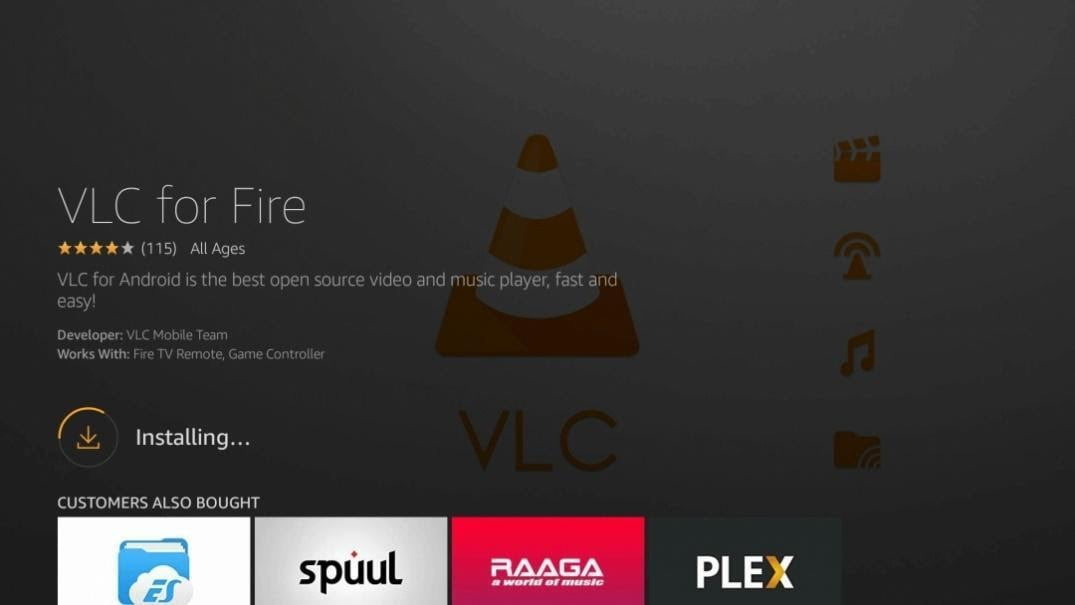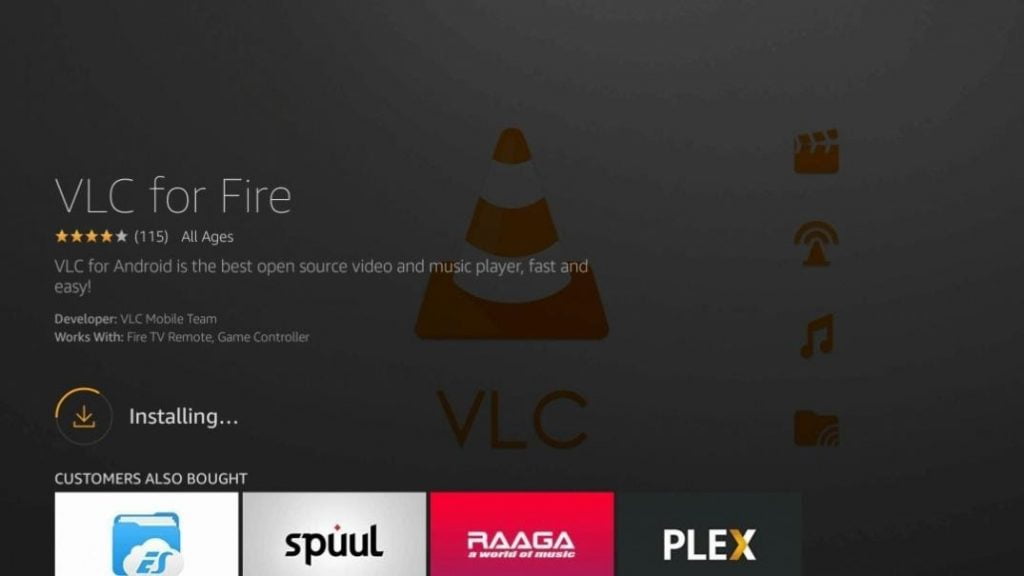 Step – 08
Once the installation process ends, then click on the 'Open' button.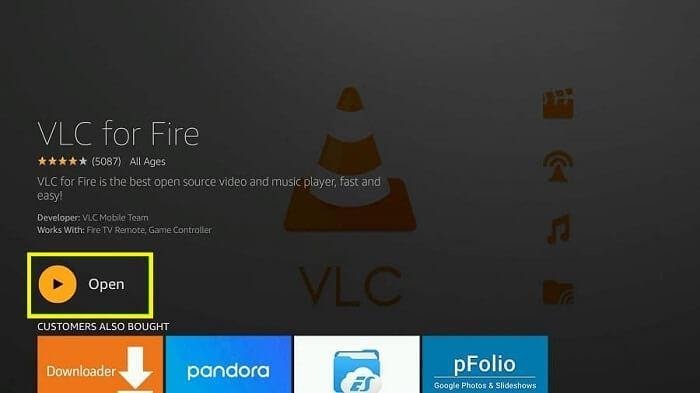 Step – 09
After you click on the open button VLC media player in firestick will be open. Now you can use salient features of the VLC media player and you can play on fire TV stick 4k MKV videos.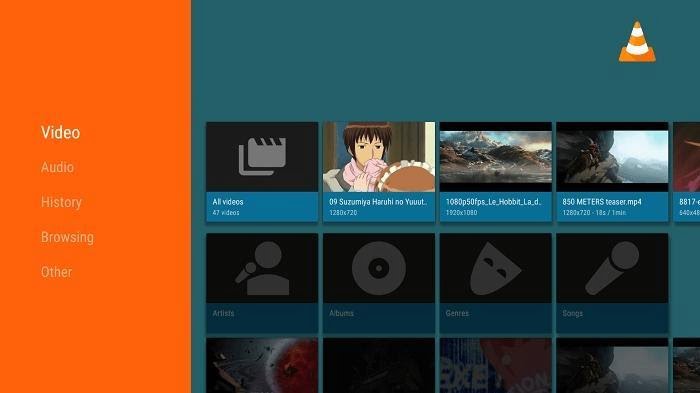 Step – 10    
Finally, you will find the browser tab. Here you will be able to watch video from internal memory, local network, and stream.
But now, the matter of fact is that why need to convert MKV files and play it? Also why do we need to use a VLC media player to play our content?
Here are some features, benefits, and pros and cons of MKV files and VLC media player.
Features & Benefits of MKV files
MKV have some unique and important features given below –
MKV files are similar to other video formats such as AVI and MP4 except it is developed as an open-source media player, which is free for all.
MKV files have both RTP and HTTP audio and video streaming capabilities.
It's a system of showing menu us similar to the DVD player.
MKV files are designed to be supported across all operating system and platform
These files support direct playback on USB playback supported television.
Support feasible error repairing mechanism
MKV files support 3D objects
This media player contains its self-established metadata and a certain level of self-documentation
It also includes some important tools and libraries which developers can use to add MKV support for the application.
Benefits of MKV files:
It is fully free does not required any type of fees
This file format us easy to change using some editing tool which will help in playing all the devices
File size of MKV is compact
It also supports internal and LAN networks.
MKV provides video and audio streaming capabilities.
It has robust error correction even when files get damaged.
Pros and Cons of MKV files
Frequently Asked Questions about MKV files
Despite the processed solution people have a lot of queries about how this works. Here we try to answer as many FAQs as we can. Let's begin- 
What player can I use to play MKV files?
As we described earlier, the VLC media player will be the best player to play MKV files. This will give you the ultimate experience of video, audio, and effects.
Can you play MKV files on TV?
Yes, MKV files can be played on TV. But before playing MKV files on TV you have to convert them to another compatible file format
What format does Firestick use?
FireStick uses number formats such as H.263, H. 264, mp4, and AVI.
Why is my MKV file not playing?
MKV files cannot directly be played in FireStick because it has only a limited number format that supports the devices.
Does converting MKV to mp4 lose quality?
Converting MKV to mp4 does not lose quality, because it didn't change any encode to convert. But it reduces the size of the file, which is very useful.
Can you play MKV files on Sony TV?
No, Sony TV cannot play MKV files, because it only supports MPEG format. To play MKV files on Sony TV one has to convert the file into a compatible format that can be accessed on the device.
Can Fire Stick TV do 1080p MKV?
According to various users' experience 1080p MKV file cannot be played in Fire Stick properly because of the high-frequency audio codec. The experience will not be smooth.
Conclusion:
As the world is modernizing video resolution, audio quality, graphics, VFX, effects are gradually upgrading, for which we need better file format to contain everything and have a smooth experience. We are also evolving in the use of television. The world is now getting used to smart TV android TVs.
But there's a conflict between some file format and the device we use for our entertainment. Every file is not compatible with every device. That's why here we covered how to play MKV files on FireStick. Which does not support MKV files normally.
Finally, you can play MKV files on your fire TV stick, but you have to follow a process given earlier in the article. You have to convert the video file according to the requirements of the certain device.
Disclaimer: IPTVAdviser.com does not verify the legality or security of any add-ons, apps or services mentioned on this site. Also, we do not promote, host or link to copyright-protected streams. We highly discourage piracy and strictly advise our readers to avoid it at all costs. Any mention of free streaming on our site is purely meant for copyright-free content that is available in the public domain.
Disclosure: IPTVAdviser.com is a reader-supported blog. When you buy a product(Hardware, device, accessories, or VPN, we're not affiliated with any IPTV service or app) through links on our site, we may earn a commission.