For people who prefer not to pay for their IPTV services, many IPTV apps will let you access the free channels through the m3u or IPTV list.
In order to do that, all you need is a proper app, preferably the best IPTV app for Android TV. The problem is that there are many different android apps in the google play store and other sources. It might be hard for you to find the perfect fit.
Most of the IPTV players require user intervention — so it's up to you to choose the channels and make your preferable playlist.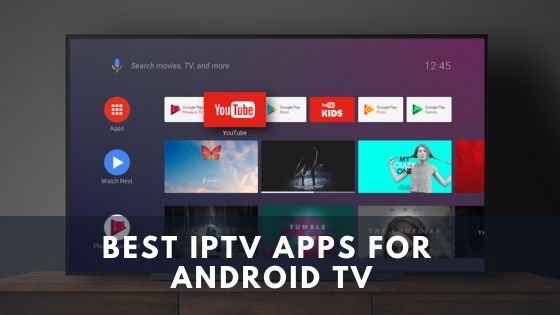 That being said, picking a safe option is very important since the web is filled with fishing and hacking sites now. Worry not, we're here to help you out. Follow our list to find the finest IPTV player for android!
This article is purely educational. IPTVAdviser.com doesn't own, host, operate, resell, or distribute any streaming apps, addons, IPTV or services. The page contains some unverified services, and we are not certain whether they hold legal licenses to distribute the content. IPTVAdviser.com does not verify the legality of each app/service in all regions. Do your due diligence if you use any of the unverified apps/services, and stream only content that is available in the public domain. The end-user shall be solely responsible for the media accessed.
Best IPTV Apps for Android TV – Our Recommendation
After thorough research, we have come up with a list that contains some of the top IPTV apps available on the web. Time for you to go through them and find a suitable IPTV app for android tv!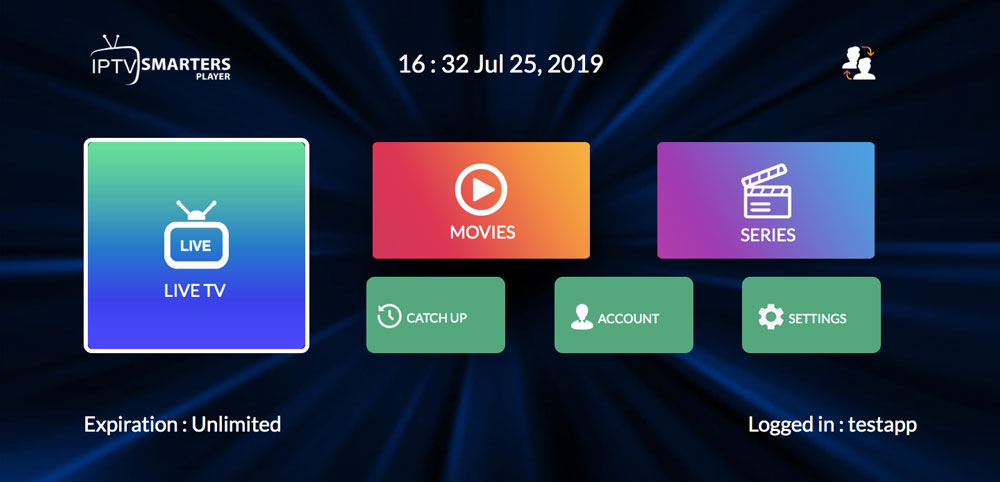 We start off our list with one of the most popular IPTV apps. This here is a video streaming player that specializes in Live TV, Video on Demand, catch-up TV, and different TV series.
It's available for any android device, be it Android TV, Android smartphones, or Fire TV key! IPTV SMARTERS PRO comes with a simple but attractive presentation and a very user-friendly operating system. You get to upload your own playlist here if you wish.
To make the best use of it, all you have to do is have access to m3u URLs, and you'll see that you get most of the services that paid IPTV provides you with. You get to have multiple login systems, so both you and your partner can use it simultaneously and have different playlists of your likings.
IPTV SMARTERS PRO enables you to watch VOD and TV shows seamlessly. Moreover, you get to play external video players like VLC too!
The dynamic language switching helps a user to choose a language of their liking. IPTV SMARTERS PRO's audio is also fantastic, as it supports local audio/video files too. Chromecasting is supported by this android app, and you get to set up securities on the app if you have kids in your home!
Verdict
If you're looking for an android IPTV app with a simple but effective user interface, then you can pick this one. It has just the features you'll need if you plan to go for one of the best IPTV service providers.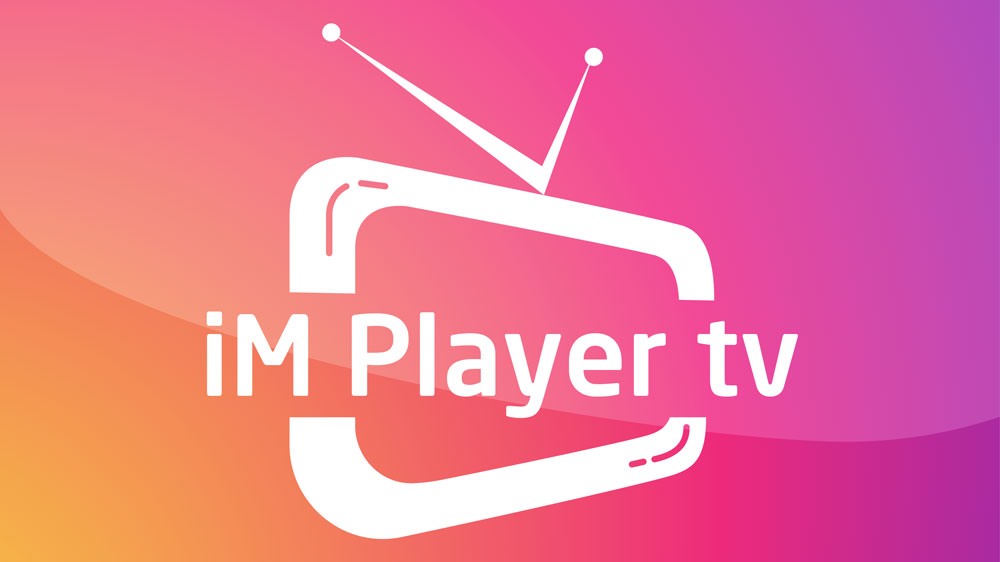 Now we have an IPTV player for Android TV that specializes in two specific devices — Android tablets and TVs. It's one of the very first android tv apps and not long ago required a remote control to use. Now it's more modern, more simple, and sleek- and there will be a whole new version of this app for android smartphones!
iMPlayer gives you a good lot of features that will come in handy in different situations. Firstly, you get to record your favorite shows with it, since your busy life won't allow you to watch them live all the time.
Secondly, the innovative VOD section will enable you to watch the movies you've always wanted to watch in your free time. Then there' the catch-up feature, which means you get to catch up with your favorite TV show whenever you have the time.
If you have Bluetooth control, this means you're already making the most out of this app. The Bluetooth enables you to control the app.
From managing your playlist to change settings — you can do it all directly online because of its cloud management and synching procedure. It supports stalker APIs and native XC and has full m3u support as well. Its cable-like interface gives you playlist support and lets you choose your channels much easier.
Verdict
If you want to use this app specifically for your Android TV, then this is indeed a perfect player for you. Many streaming services might even recommend its premium version because of the different features and IPTV technology.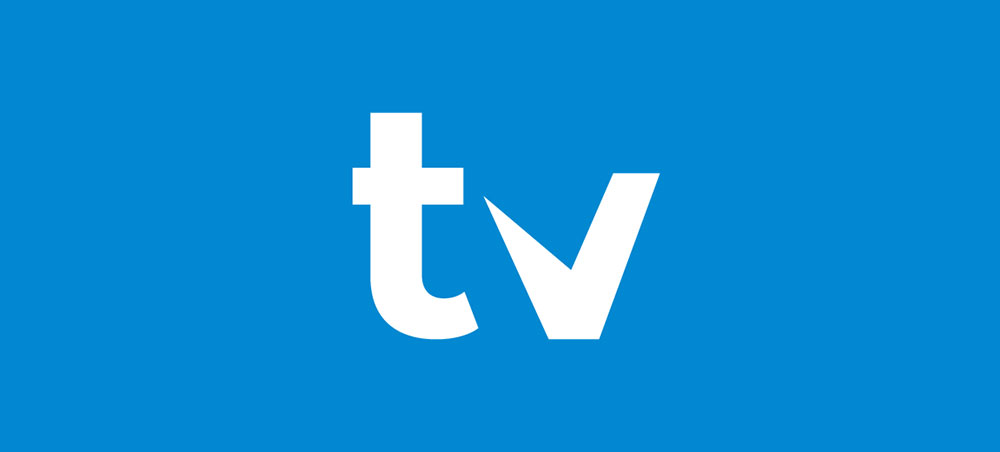 When we're talking about a quality IPTV player for android tv, the first name that comes into our mind is this one. This is an android tv app that has a way of entertaining its users — be it free or premium.
For people who don't watch IPTV on a regular basis, the free option is brilliant. You can have a single playlist and add all your favorites to it. For people who prefer to have more options, you can always choose from the inexpensive yearly plans from them! You can also get a 5-day free premium trial if you wish!
TiviMate gives you the option to have multiple playlists, hidden categories, and renaming of categories and channels if you go for the premium plan. You also get to make the best out of its search feature and rearrange the order of the channels.
Its user interface is one of the best on our list, and the integrated TV guide is updated on a regular basis. Be it IPTV SMARTER or OTT or internet radio channels — they're all compatible with TiviMate.
The UI of this IPTV app is designed for Android TVs and similar devices, so it will definitely look stunning on almost all the TV sets — be it 60 inches or 20 inches. Their customer service is brilliant and responsive as well. The development team keeps the app bug-free all the time.
Verdict
Another perfect player for your Android TV, this IPTV app is a brilliant option to make the best out of IPTV services. With a simple and interactive home screen, you may as well select it for your smart TV if you may!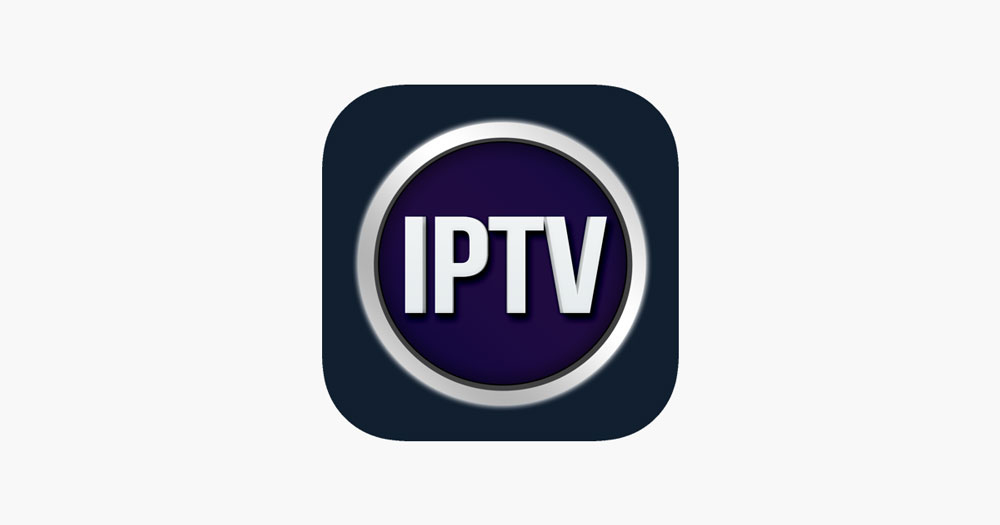 This is a very interesting IPTV app, and not just because it gives you excellent IPTV services, but because it's one of those rare apps that are the best of both worlds.
Yes, the GSE SMART IPTV app is indeed a great option both for Andriod and IOS users. It has fast installation, stable operation, and a very user-friendly interface that makes it one of the most popular IPTV apps all over the world.
From JSON formats to m3u formats — GSE SMART IPTV supports most kind of media file formats and do not require any kind of third parties to play them.
This is very important because third parties can be quite risky at times. Its simple navigation and the ability to show you 150+ channels in Full HD make it a great option for your smart TV. In fact, we've become a fan of GSE SMART IPTV because of the feature to have multiple languages and multiple playlists!
If you plan to record the content of tv channels, then this is the perfect player for you. In some areas of the world, you might require the best VPNs for IPTV to make the best use of this app.
GSE SMART IPTV is a fascinating option for parents as well because the parental control feature comes in handy in many situations. The features work the same both for ios devices like Apple TV and Android devices like Android TV.
Verdict
Supporting most formats and both ios and Android devices is indeed a big deal. While other apps fail to even make an android version of IPTV app for smartphones, they have one for ios as well! This is what makes GSE SMART IPTV a perfect video and audio player for people with multiple devices.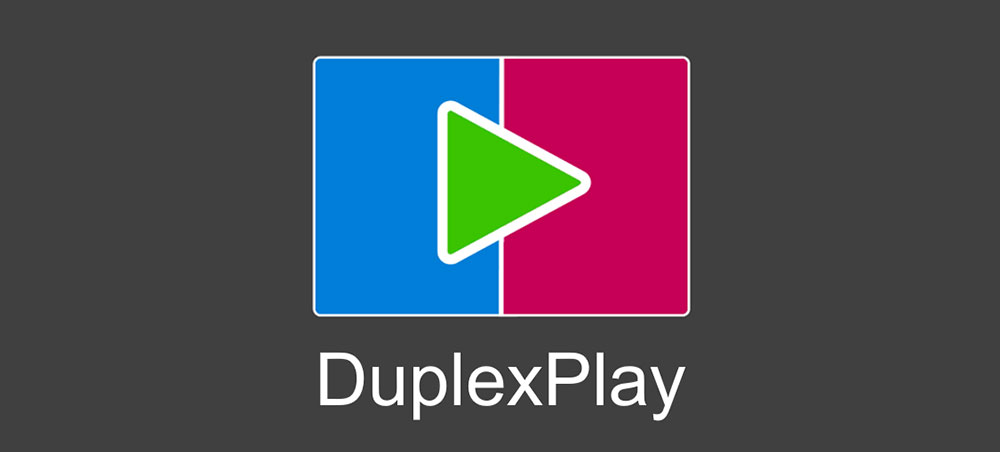 At the end of the day, it's just an Android app for your Smart TV that will enable you to watch IPTV. It doesn't have to be way too flashy or fancy, some people prefer it to be kept simple.
Some just want a cheaper alternative to satellite TV. For people like that, we have this no-nonsense IPTV app from DuplexPlay. It's popular among users simply because the app is easy to use and doesn't give you any hassle.
DuplexPlay enables you to have embedded subtitles and supports various audio tracks with different formats. The app also saves the recently played ones on a list, and you get to continue watching the media from the last saved position.
Moreover, you get to drag the time slider to precisely set the position of your media. So watching your favorite tv shows just got a lot easier with this one!
This media player allows you to create and customize your favorite groups and pin them as quick access. It also supports embedded groups in different playlists, so you get to have the option to create multiple playlists. Moreover, you can easily search for items from the playlist using the app's efficient search option.
Verdict
If you want to keep it simple and just get a substitute for television video, then this app can be a safe option. Even though it doesn't have an Electronic Program Guide, apart from that, it's a pretty efficient app to give a try.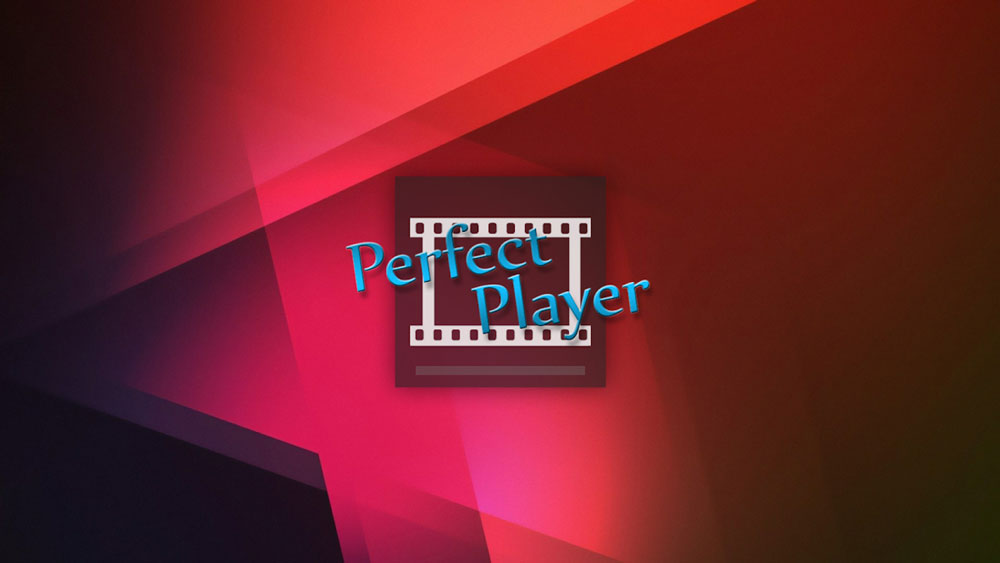 At long last, we have found a 'perfect' player, and we're not saying it because of the name. It's actually perfect for all kinds of people, from Android TV owners to smartphone owners.
You can even use it on your computer — it is that compatible. The app supports XSPF and m3u playlists, and if you use XMLTV and JTV then you can even add the EPG! There's a whole range of decoders to choose from — you can pick Auto, Native, Hardware, Software-anything that suits you!
Perfect Player comes with a simple and easygoing theme that gives the user no extra pressure. You can actually watch media content from external sources like USB storage or SD card using this player.
Also, you get to connect it to any IPTV data server to find EPGs, playlists, and many more. Moreover, it gives you a traditional TV remote or keyboard/mouse control if you wish!
This player allows you to watch media content of any resolution, mostly because it can scale with any resolution, so the resolution of your monitor barely matters.
Apart from the Google play store, you can also get it from the internet for your windows computer. Perfect Player has a visually appealing but simplistic menu with an electronic program guide — making it a very useful app!
Verdict
Honestly, it's difficult to find faults in this very app, it is indeed near perfect. From IPTV m3u compatibility to TV support to the ability to show media content from external devices — it does all.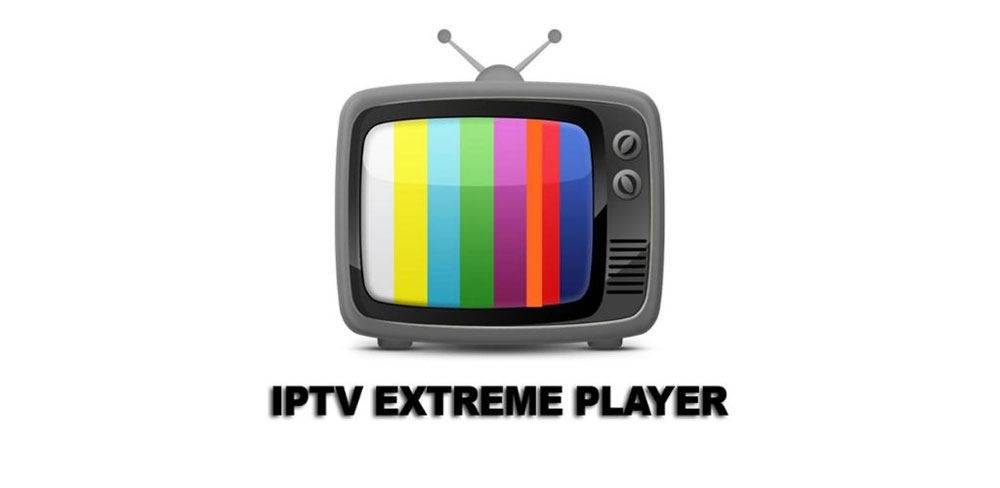 This IPTV app brings many cool features to the table, including Chromecast and M3U playlist support. It offers more than ten themes so you can stream movies in peace. You'll love this integrated video player for your Smart TV. We sure did!
IPTV Extreme is loaded with user-friendly specs — so much that it's been downloaded over twenty thousand times on Google Play! It also happens to run smoothly on Amazon fireStick, making the app fully compatible with more than one device.
The pro version allows you to break free from ads so you can binge on your favorite shows without stopping. We also liked how it records Live shows and movies to your DVR, Cloud, or internal storage.
For a free IPTV app, the controls are surprisingly straightforward. While we didn't experience any serious lags, the 4-star ratings show that you might run into a few on the free version.
There's also an option for you to download movies and watch them later on. Luckily, this IPTV app also backs up your shows so you don't lose them with the updates.
Verdict
User-friendly free IPTV app that is a popular pick among free IPTV users. If you're a fan of free IPTV apps with many features, you can go for them.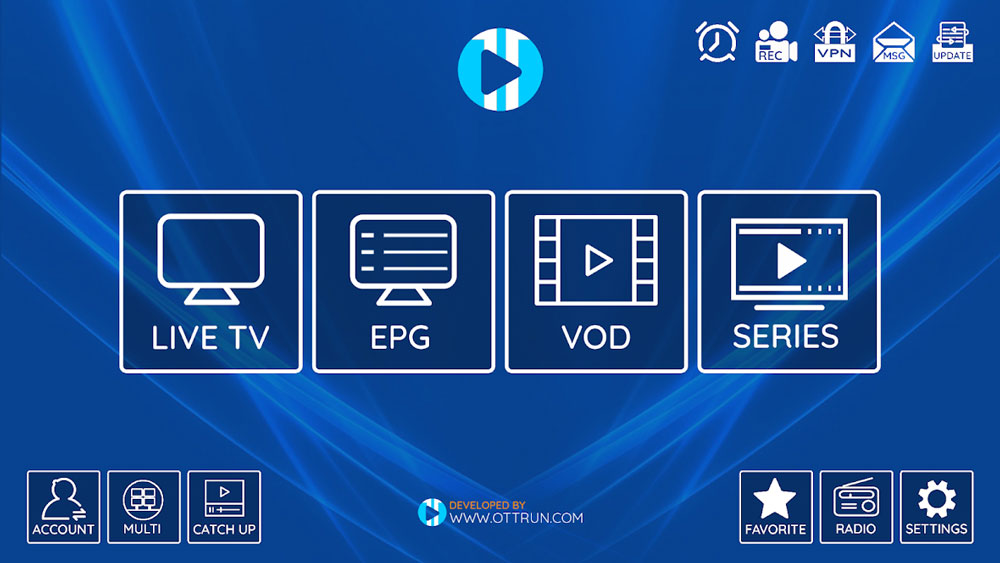 XCIPTV is another IPTV app that works on most Android devices, including Android phones, TV, and tabs. It's super easy to use, and you can customize it according to the OTT service providers.
Moreover, it comes with built-in media players like VLC player and ExoPlayer and adaptive HLS streaming. The best part? You don't require any third-party apps to run the player properly.
The IPTV app has a simple and easy-to-navigate user interface. You can use the android tv remote or Dpad to navigate through the app on your TV or other android devices. It doesn't have any media content, truth be told.
So you'll have to provide your own content- be it from a media career or external device. It supports meU and Xtream formats and has built-in VPN support. This IPTV app also has EPG Xtream codes that are compatible with API.
Verdict
If you're planning to customize your own IPTV world with different channels and other media content — then this is a great option. While some might see the lack of media content as a problem, it might be an advantage for you and your IPTV service, should you choose this one!
Best IPTV Apps for Android TV – Things to Consider
It can be quite difficult for you to find the best IPTV app for android devices, especially if you don't have a clear idea about the factors you need to keep in mind before purchasing them. Worry not, we're here to help.
Price
The first and foremost reason behind going for IPTV apps for android has to be the cost. Instead of a TV app like pluto TV or Youtube TV, you're going for IPTV services because they'll provide you good value for the money. But you'll have to be very careful about the payment procedure and check for hidden costs.
Yes, some apps do have hidden charges that you'll only understand when you have to pay for them! Jokes apart, if you read the whole purchase agreement, there's no way the IPTV provider or App Company can hide the cost from you. So the key is to read through the agreement and think twice before purchasing!
Compatibility
It's no rocket science, truth be told. As a cosmopolitan human being, you may need to watch live TV in random places. For this reason, the IPTV service you choose and the app you pick must be compatible with any device you might use.
Your device needs to have a good internet connection, but the most important thing is that a proper IPTV Android app should support both your smartphone and your TV.
No matter what device you might use, be it apple tv or other devices- your app should be as compatible as possible. Some apps give you the option to multiple screening and multiple logins, keep that in mind too!
Quality of Streams
Your IPTV provider will suggest you different IPTV apps, but you should only go for those who'll let you stream different channels and watch your favorite tv shows in the maximum quality, 4K being the best possible option available.
Some of the streams might not be HD, but that should be the problem of IPTV service or your Internet service provider and shouldn't be because your app doesn't support high-resolution streams.
If you tend to watch your favorite channels on a large screen, there's a high chance the stream quality might drop a bit. All you have to make sure of is that the app gives its best to ensure high-quality videos.
Number of Channels Provided
While it's true that it depends on your IPTV service and your purchase plan — your app can actually have an impact on how many channels you get to watch.
Now there are some apps that offer you a good load of channels to choose from, but they'll be of low quality, and they might just blame it on your internet connection. Then there are some apps that will cost high but won't provide enough channels.
So the best way to be safe is to ensure your device has a good internet connection and the streams you plan to watch are of top quality. Then you can easily try the trial plans of different apps and if you're satisfied, only then buy one from them.
Other Features
IPTV apps do come with a lot of additional features that might lure you into buying them.
While some of them don't really have much impact on your overall IPTV experience, some are actually necessary. For example, the personalization feature enables you to choose your own theme or pick from a wide range of different languages.
But while picking the theme for your IPTV app, be sure to select one that looks good and is easy to use. User-friendliness is the key here, and if you get to add channels to favorite lists all by yourself — that's even better. Just make sure the IPTV streams actually have the tv shows and channels you love.
Frequently Asked Questions
How safe are IPTV apps?
First things first, if your IPTV app has third-party associations, then no matter how many channels it provides, you-we'd suggest you be very careful about them. Using VPN is always a smart idea, especially because in different regions where IPTV apps aren't allowed — VPN is the only solution. It will also keep you safe from tracking.
Do I really need a VPN for using IPTV apps?
Well, in many regions of the world, you don't. It's true. But there are plenty of other regions that do not find using IPTV legal, so we'd suggest you use a safe and secure VPN service to be safe there. VPNs also allow your TV to stream different channels all over the world.
What's the difference between free and paid IPTV apps?
There are many IPTV applications that are free, and they're not very reliable, to be honest. Apart from the risk of malicious activities, they might simply give you a bad streaming experience which will be a total waste of time.
On the other hand, paid apps are more reliable and provide your android device with quality streams of your favorite channels.
How to install IPTV?
This should be the least of your worries, to be honest. Different media centers like apk, Kodi or IPA formats are used as install files.
Just turn on your internet connection, download the app, and click install — that does it in most cases. For more complicated apps, the app development company should give you an instruction manual on how to install and use the app.
Conclusion
To sum it up, we'll have to say that finding the right Android app for your Android device has turned out to be a difficult job. At the end of the day, it all depends on your preferences, the features you prefer should reflect on the best IPTV player for android tv.
That being said, we'd suggest you have a decent internet connection and a well-functioning Android device in order to get the best out of the IPTV app.
We hope the list was of help to you. Best of luck with finding the right app for your smart tv!
Disclaimer: IPTVAdviser.com does not verify the legality or security of any add-ons, apps or services mentioned on this site. Also, we do not promote, host or link to copyright-protected streams. We highly discourage piracy and strictly advise our readers to avoid it at all costs. Any mention of free streaming on our site is purely meant for copyright-free content that is available in the public domain.
Disclosure: IPTVAdviser.com is a reader-supported blog. When you buy a product(Hardware, device, accessories, or VPN, we're not affiliated with any IPTV service or app) through links on our site, we may earn a commission.