IPTV is a name that you will come across quite a number of times in your life from now on. The main reason is that it is getting popular because of all the good things it does. Now, you may be asking what is IPTV?
The part "TV" in the name should give you an idea. Yes, it is something related to television services. The full form of IPTV is Internet Protocol Television. This should provide you with enough to make a guess about what IPTV is.
Well, without further delay let's give it to you. You get the same services you get through a television cable network or a satellite dish but more with an IPTV service. Apparently, it is television services over the internet that comes with many of its own benefits.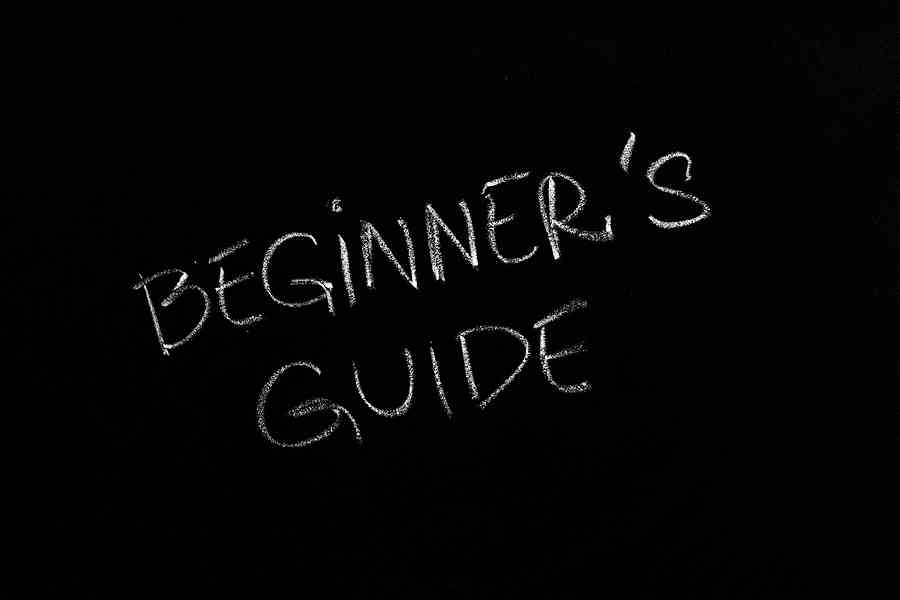 Now this whole Internet involved with TV services may get you very confused. You may even think that it will be very hard and expensive to set the connection up. However, it is not. It all depends on how you take it and what you choose to spend on.
Let us first check out what you have to do for streaming IPTV. As long as you have what is necessary, you will find it as easy as a breeze to stream IPTV. Let's get started.
Streaming IPTV: Things you have to do
There is actually a sequence of activities that you have to do in order to stream the IPTV services. You may skip one or two steps but only after making the right decisions.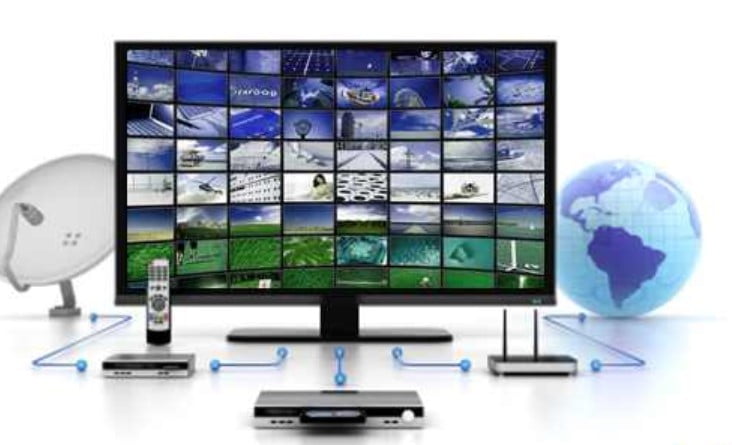 Select the device you want to get the service on
IPTV services are actually quite flexible. You can use it in the many devices you use. In fact, you can use it on your television directly or indirectly and you can use it on your smartphone too. Now, there are both benefits and disadvantages to both.
Television: The biggest benefit of streaming IPTV on television is the huge screen and sound you get to enjoy the content on. You will actually be able to feel your leisure period since all your senses will be attended to very well. However, the disadvantage is that it is hard to navigate on the television. You can pretty much imagine how hard it is to type using the remote.

Smart Phone: This is where things get easy but less fascinating. The screen of the smartphone is quite small and you may have difficulty while watching as you may have to hold the smartphone. However, the ease of navigation is something you will really appreciate. Even getting the service on the smartphone will be super easy.

Android Box: This is where the best of both worlds meet. The big screen and great sound that are treated to the senses meet the navigating ease of the smartphones. However, this is where you have to spend a bit to get things right. You have to buy an Android box to enjoy the best quality of IPTV. But, let us tell you without a doubt that it is going to be worth it!
Buy the android box
Suppose you have decided to use the android box so you have to buy a brand new one. In this case, you have quite a few considerations. Let us check out the things you have to consider:
1) The Processor: You may get the best IPTV service in the world but if the processor power of the android box is not good enough- you will enjoy nothing. In fact, you have to choose RAM that has enough space. Also, it is best if you select a 1.5 GHz quad-core CPU or more. This is will ensure that you enjoy whatever you subscribe to in the fastest possible way and also very smoothly.
2) The Storage: It is not only the speed of the CPU that matters. Quite often, the lack of space slows the android box down as well. Thus, you better choose a 4GB RAM and then internal storage not lower than 16 GB. This will really put you at ease for the time you use an IPTV service.
3) The Availability of USB ports: When using an android box, you have to connect it to devices. The WiFi may find its own way but you have to connect the television to it. Thus, it is best if the android box has at least two USB ports. Moreover, another consideration is the type- USB 2 or USB 3? USB 3 will definitely be faster than a USB 2 if you are planning to connect your hard disk to it.
4) The Display Quality options: Your IPTV service provider may offer you the best kind of content in the best form out there. However, it will mean nothing if your android box does not convert it the right way. That is why you have to check if the android box has the required features to convert the signal it receives into the best quality display and sound. For example, the HDMI feature will help you view 4k movies and videos really smoothly.
5) The Version of the Operating System: This is quite simple. All you have to remember is that the operating system you choose should be eligible for updates because many out there are not. And, you really will need updates when streaming IPTV to get the best content and service out there.
6) The Network Connectivity: Yes, android boxes will connect to the Internet anyway. But, your concern here is how? You usually get two options- WiFi connectivity and Gigabyte Ethernet. The latter may require wire or chips. However, it will be stronger than WiFi and more secure. WiFi, on the other hand, will be more convenient to use.
7) Google Play Support: You usually have to install an app on the android box or whichever device you plan to use the IPTV services on. Thus, check if the android box is compatible with Google Play Services. Because that will really ease your journey of streaming IPTV.
Time to download the IPTV App
You can do a lot using an android box but right now you want to get IPTV services on it. What you have to do is download an app that will let you access the IPTV services. It is actually quite an easy step.
The only difficulty you may face is when choosing which app to download. Es, there are quite a few available. Go with the most popular yet budget-friendly ones. You also have to be aware of apps that can steal your data. So, be careful when choosing the app.
It does not quite matter which device you are using but the process is quite similar for all devices. Just download the IPTV app preferably using Google Play Services.
One of our suggestions for an IPTV app would be Lazy IPTV. The name feels quite relevant, doesn't it? When do we watch TV? When we feel lazy and need some recreation. But, that is not why we are suggesting this app.
Apparently, it is quite easy to use. You can easily paste the URLs and more. Furthermore, it does not cause any problems at any point in your enjoying the IPTV services.
Choose an IPTV Service Provider
It sounds so easy, doesn't it? All you have to do is choose. But, do you know how critical it actually is? There are so many considerations! And, if you do not consider all these, you will surely get disappointed with the service you get. So, let us check out what you have to consider.
Your Location: Not all IPTV service providers provide service to all regions and the service of all regions is never the same. In fact, there are certain restrictions in regions that IPTV service providers follow and there are no such restrictions in others. Therefore, check out which is the best IPTV service provider in your region. Also, choosing one from your locality will help you get the content you want without any time-lapse.

The Device Compatibility: Again, even though IPTV services may seem quite general, it is actually not. Some IPTV service providers provide a service that is compatible with all the devices there is out there. However, there are many that are not so compatible. In this case, you have to take a look at the device you have at home. Then, you have to make sure that the service you are looking at is compatible with that particular device and format.

The Channel Selection: As a human, your taste varies from others. While some may like Sports you may be more into movies. This is why different service providers include quite a good range of channels of various types, But, even within this huge range, you will find that you do not always get the channel you want. Therefore, you have to check out the channel collection of the IPTV service. You have to choose one that fulfils most of your needs.

The Speed of the service: When you get what you want, you want to get it in the best possible way. Now, even when you are enjoying your favourite shows and TV channels, the video getting stuck will not really make you feel that good, will it? It will frustrate you and ruin your good time. That is why you have to be sure that the service provider allows you to stream without any buffering or loading time. AntiFreeze Technology, 99.99% Uptime, etc are features you can look for.

The Types of Service the Service Provider Offers: Well, if you do not know what services IPTV provides you with then it is time you do. Apparently, you get to access many ordinary and premium channels, Video On Demand (VOD) movies and TV-series, Live Streams, Live recording, etc. Now, IPTV service providers do not always let you enjoy all these services. Some may cut out the live streams, others the VOD. Whatever they cut out it is strictly up to them. And, it is up to you to choose something that provides you with what you want. Therefore, make sure that you are choosing an IPTV service that gives you exactly the kind of service you want.

The EPG Support (Electronic Program Guide): One of the things that makes IPTV services so popular is the EPG support. Apparently, it will let you play, pause, resume, record, etc the various media content you get to access. What you have to check out, in this case, is the ease of use. The EPG support should be very organized and clear for you to use. Or else, spending too much time to select what you want will ruin your mood.

VPN Compatibility: No, it is not absolutely necessary to use a VPN with your IPTV service. However, it sure will keep you safe. So whatever the reason, it is best if you keep the option open. In order to keep the option open, the service provider should let you use VPN with it.

The Trial period: This may seem very negligible but you have to utilize the trial period of the service very carefully. Firstly, check out the range of channels and see if it satisfies you. Then, check out the user interface. Finally, see if you are facing any other problems and then come to a decision.

The Price and Packages: The longer the time period of a package the higher the price will be. However, most IPTV services offer you service at a price that is more or less the same and dependant on the content they provide. Just select a package that is right for you and you won't feel robbed.

The Customer Service: This is something you must consider because you should know that you will need it. The Internet is not a table thing and so are not services. Thus, when you face trouble you need the support to solve those troubles. The only way to do it is by contacting the customer service- who should always be there for you.
One of our recommendations for an IPTV service provider will be IPTVtune. It is kind of new but it sure does impress with its service! While you can not point out at one feature that does best- IPTVtune actually is a combination of features that do well together. Furthermore, it is available at quite a reasonable price.
Apart from all that, the service provider makes itself very easy for the user to use. You will see that the M3U URL link is quite short so that you do not have to go through many difficulties when setting the service up.
Subscribe to the IPTV Service
This is quite an easy step after you have finally decided which service provider to go with. All you have to do is go to their site. Then, you will find various packages including a Free Trial Period Package.
To know which service provider will be best for you- check our recommended best IPTV service providers.
Choose the one you want to subscribe to and subscribe to it. In order to subscribe, you will have to provide the site with some information. The most important of this information are the location and the payment information.
The site will most likely ask for your credit card or Paypal information. Now, you have subscribed and you will receive an M3U link to the address you provided- possibly the email address.
Set the M3U link in the device
You have the device, you have the app, and you have the M3U link as well. And, luckily, you do not really need anything else except for putting all these together.
Now, the M3U link is extremely important. The reason is that it is what connects your device to the IPTV service provider. This pretty much acts as a code.
So, open the app you download for the IPTV service then go to settings. Search for the location where you have to provide the M3U link. Then, insert the link and you will get the IPTV service that you did so much for.
Get a VPN
Again, VPN is not an absolute necessity in this case but having one will help you. Why? Firstly, it will keep you anonymous. Thus, you will get protection from all kinds of privacy or information leaks.
Secondly, it protects you from throttling and also improves the speed of streaming. That is usually what Virtual Private Networks are meant to do.
Why Should You Stream IPTV?
Well, there is no specific answer to the question of why you should stream IPTV. Because there are a lot of reasons you should. Let's check these reasons out.
Get what you want when you want: With the Video On-demand (VOD) service and the Live Streams you can get whichever content you want to enjoy right when you want to enjoy it. All you have to do is look for it with the remote and select it. There is no hassle of you waiting for an advertisement to end or a channel to play the show you want to watch.
User-Friendly Features: Not only do you get whatever you want when you want it but you also get to manipulate it. You can play, pause, stop, rewind, even record what you are watching or want to watch. When the world is moving at quite a fast pace and you have very little time for recreation- these features actually come to you as an absolute life saviour.
With less effort: You do not have to do a lot to get the IPTV features. Your existing Internet connection will do enough for you. Apparently, all you have to do is have the device if you are using an android box. Then, you just enjoy unlimited happiness because you get access to double or triple of what traditional television networks provide you with.
Is IPTV Legal?
The IPTV service itself is legal everywhere you get to access it. Well, there may be certain channels that are banned. Apart from that, people may use it in a way that is illegal.
There are two main concerns that may turn the use of an IPTV service illegal. Firstly, it is streaming Piracy. As you can guess from the name, it is streaming pirated media content. The second is streaming or getting something without the owner's consent.
The key takeaway here is to use services that have a good name. You never know who you are giving your information to or how you are getting engaged in some kind of crime.
Apart from that, the punishment for illegal streaming on IPTV is getting more serious. People are being taken to court, their subscription, internet connection, etc. Are being banned and much more. So, if you want to avoid such raucous, stay away from illegal usage.
In conclusion
IPTV services are on the rise and the technical name may give you a complex vibe. But, it actually is nothing complex to deal with if you have checked out the method to get it. In fact, it does not even make you do much. All you have to do is get a device, subscribe, install an app, and set it up for the service.
What is crucial in all this is that you get the right device and the right service. Once you do, everything else just falls into place.
Disclaimer: IPTVAdviser.com does not verify the legality or security of any add-ons, apps or services mentioned on this site. Also, we do not promote, host or link to copyright-protected streams. We highly discourage piracy and strictly advise our readers to avoid it at all costs. Any mention of free streaming on our site is purely meant for copyright-free content that is available in the public domain.
Disclosure: IPTVAdviser.com is a reader-supported blog. When you buy a product(Hardware, device, accessories, or VPN, we're not affiliated with any IPTV service or app) through links on our site, we may earn a commission.