Chromecast is Google's one of the most advanced gadgets to watch Netflix, HBO, or some other content from your phone, Laptop, or Tablet screen to your smart TV. Are you looking for a way to listen to Chromecast audio through headphones you always carry?
Then is the place you need to stay to understand the easiest method of doing that. Either you are watching video content late at night or playing audio and don't want to disturb your nearby people. Be aware of waking your child up from sleep. Then use headphones while watching something on your TV screen to avoid this.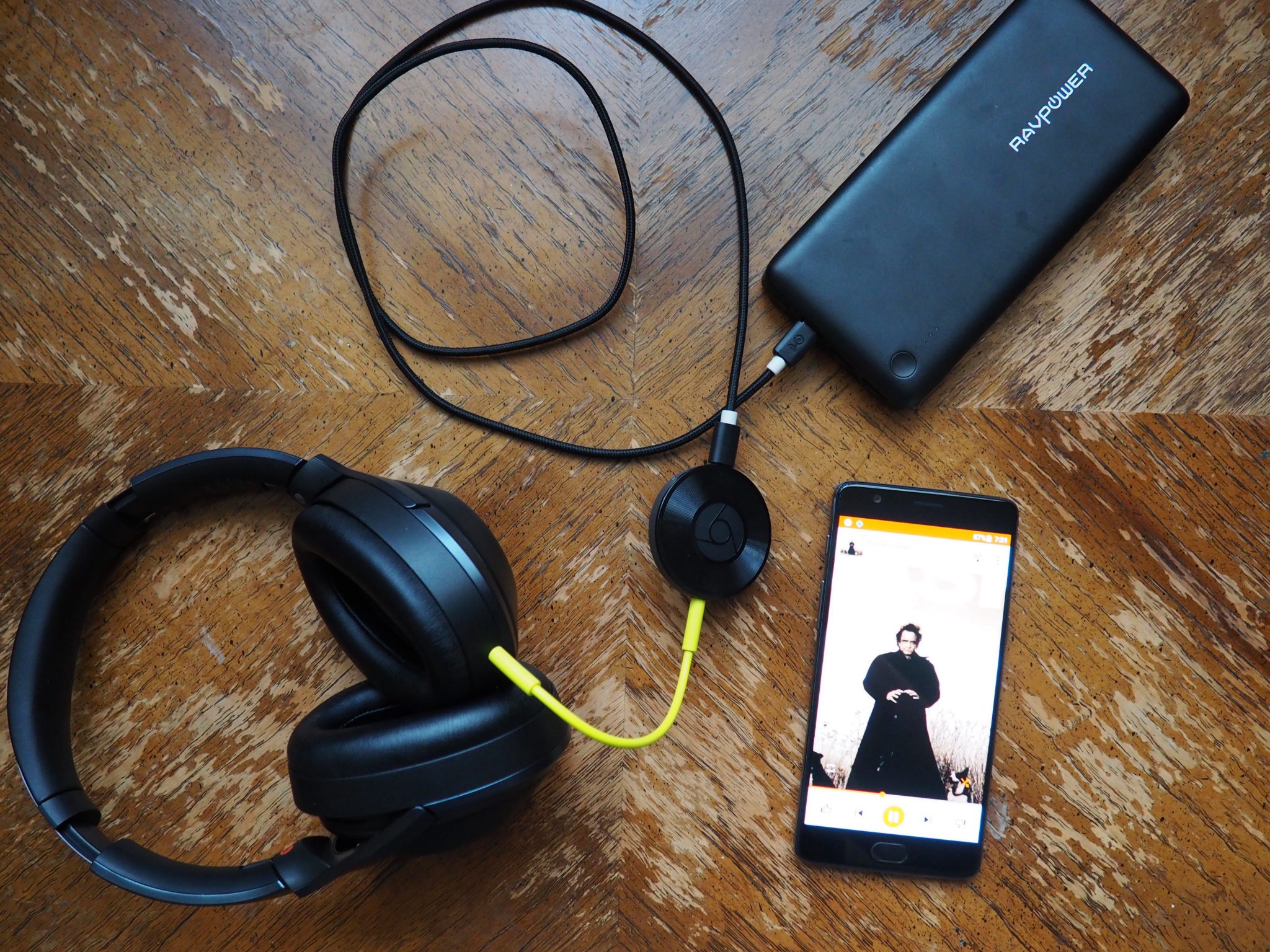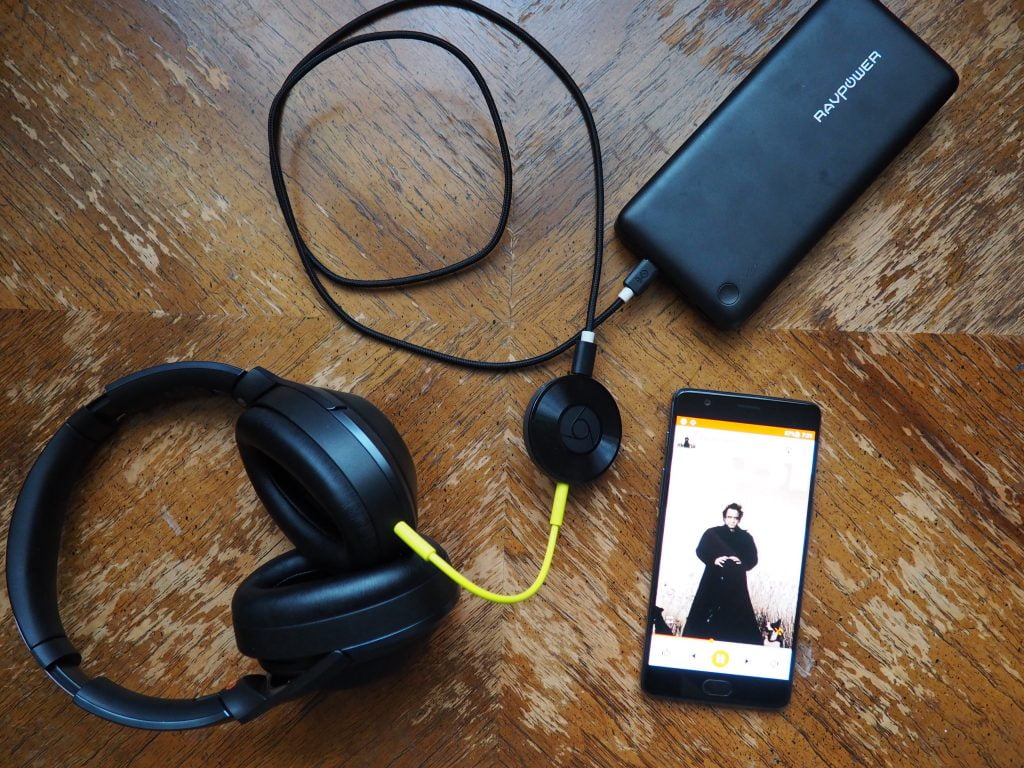 How to stream Chromecast Audio though Headphones/Speakers
Use the 3.5 mm Audio port on the TV to connect with headphones with a 3.5mm audio jack. This is the easiest way. You have a Bluetooth speaker/headphone, get a transmitter and connect it through the 3.5 mm audio port and connect your headphone using the transmitter. The last thing you can do is play local content from your phone and connect headphones to listen to the audio.
Streaming Video and Audio on Chromecast
You have a NETFLIX subscription or Amazon Prime Video on your android device. Now you want to watch those content on your Widescreen TV. The best solution is screen sharing. Chromecast makes that screen sharing to another level. You just need to play the movie or music you want to watch and connect your phone or tab to Chromecast, and after that, you don't have to worry about your phone. As long as your phone and Chromecast are on the same Wi-Fi, your TV will just act like your phone.
For streaming on Chromecast, the easiest way is to download the Google Home app on your device.
Your Chromecast must be connected to the HDMI port of your device.
Besides, you should use the Chromecast on the same Wi-Fi where your phone or tablet is connected.
Now, you should launch the Google Home app and enjoy the connection with Chromecast.
Using NETFLIX, Amazon Prime, HBO
Once all are set up. Open Google Home App. You will find all Chromecast adjustable apps on the window, and you can add more from the Chromecast app list.
Now open any Streaming App, either NETFLIX or HBO, and on the screen, you should find a Cast icon.
Click on that and select your Chromecast.
Then Choose your movie or web series and play.
All you have to do now is stream onto your TV screen, and your favorite show is there.
Music and Audio Apps
The process is the same for Pandora, Vevo, or other Chromecast audio apps. All you need is to open Google Home App Launch Pandora from there. Click Cast and select Chromecast. This will start your Audio on your TV or your speaker you want to play it on (You will need an HDMI to Video/Audio output for that).
Connect Chromecast over Hotel Wi-Fi
If you visit from one town to another, then you must stay at hotels. And their TV service may not be up to your choice. And when you have a Disney Plus or HULU subscription, why would you want to buy a TV services subscription for a 2-night stay.
But Hotels use AP Isolation, which means they use different IP addresses and networks for each device. This is for safety reasons, so the person in the other room of the same hotel cannot hack into your device easily. This may be a good solution for privacy, but Chromecast needs to be on the same wifi as the phone or tablet to work. For that, we have a solution.
And that is getting a wireless router. You can find many mini wireless routers and Ethernet routers online. Get hold of one and carry it on your trip. You can power these mini wireless routers with micro USB usually. Then connect to the Ethernet port in your room and connect your phone and Chromecast to that same wireless network. That's it now does the same things we have shown above.
How to get Visuals on TV and Audio on Headphones?
To get this function, you have to do a little work. Chromecast sends audio and video as an integrated signal from the source to the Chromecast receiver plugged into an HDMI input on your TV.
Splitting the signal and removing the audio from the video cannot be done.
Yet, we have a small snippet of how you can get that. Let's discuss this in a little brief. The new Chromecast has a remote control but not yet a Chromecast audio headphone jack. So unlike Roku, you have to think of another way.
Use Headphones with Audio Jack
The first one is simple. Add a headphone with a 3.5mm jack into your TV's audio port; this will block your TV's loudspeaker and directly send the audio signal through your headphones. This can be both uncomfortable and risky because your headphones will be connected to your TV through a wire, so you will have to limit your movements so the cable doesn't come off the port.
And this is totally risky because if you unconsciously start walking away from your TV screen while your headphones are linked to your TV, this might displace and fall down. So let's have a look at other options.
Get Yourself a Bluetooth Headphone
Use a Bluetooth headphone. If your TV has an inbuilt Bluetooth Option, then you are good to go. Get the best idea of how to cast a video to Chromecast and audio to Bluetooth speakers now. Add your Bluetooth headphone or speaker to your TV audio system and then stream with Chromecast so you will get the visual on the TV screen and audio through the headphones.
If your TV doesn't have Bluetooth yet, you are not limited. Get a Bluetooth transmitter and connect it with the 3.5 mm audio port on your TV. Then power your transmitter or if you use a rechargeable one, let it hang till it's charged. Use your Bluetooth headphones to connect with the transmitter and listen to the audio directly.
Add Google Home / Google Nest Device to Your Gadget Collection
As a Google product, Chromecast has a Bluetooth feature, but it doesn't work alone. You will have to get a Google Home Device (Note: this is not Google Home App). This will allow you to connect your Chromecast with your Bluetooth headphones. From your Google Home App, you will have to go to settings > Device Settings> Default Music Player> Enable Pairing Mode> Pair Bluetooth Speaker.
Then the Google Home device will search for your Bluetooth Headphones and connect them. This is the process of using Google Home or Google Nest devices for getting Chromecast audio through headphones.
Play Content from Local Device Storage
You cannot cast the only video, not audio Chromecast online content. You have to use offline or saved content on your phone for Chromecast separate audio-video streaming. Play a pre-downloaded movie from your phone and use headphones to limit audio only to you.
For this task, you must download an application called LocalCast. And unfortunately, this is only limited to Android users. You will have to use this app to play the movie you have in your phone storage to your TV screen.
This is just like screen sharing without audio. Except for this method, you can't play separate audio and video on Chromecast.
You get the information on how to listen to audio-only from Chromecast. Yet, some questions are always asked by users. These questions are unavoidable no matter how much we write about getting the easiest way to how to cast a video to Chromecast and audio to Bluetooth speaker. So this is our FAQ section.
Frequently asked questions (FAQs)
How do I change the audio output on Chromecast?
You'll need Google Nest Device if you want to change your audio output in Chromecast. After setting Google Nest, Chromecast, and your phone into the same network, you will have to go to your Google Home App then go to settings. Then scroll down to Device settings. You can look for a Default Music Player. Once you are into that option, Tap on Enable Pairing mode if you are here for the first time. Then you have to connect your desired Bluetooth audio output.
How do you connect headphones to Chromecast?
You have 2 options. Use Audio Headphones with Audio Jack to connect your TV audio port. And you have another option to choose Bluetooth devices and Bluetooth headphones and connect with Chromecast.
You have a third choice of getting an HDMI to Video/Audio output where you can use your Chromecast and headphones to connect to each other semi-directly.
How can I listen to my TV through my headphones?
Well, you'll find several options there. Use your TV's 3.5mm audio jack to use headphones directly. Or you can use Bluetooth headphones if your TV supports Bluetooth devices. And also, you can use 3.5mm Adaptors if your TV doesn't have an inbuilt one
Can I use Airpods with Chromecast?
Yes, you can. Just like any other wireless headphones, you can connect your Apple Airpods with Chromecast.
Does Chromecast support Bluetooth audio?
Yes, it does. Chromecast supports Bluetooth devices as well as Bluetooth audio transfer. You will either have to get a Bluetooth featured TV or Google Nest instead.
Can you connect a Bluetooth speaker to Chromecast?
You can easily connect a Bluetooth speaker to Chromecast using the Google Home app settings.
Conclusion
Chromecast is a very good choice if you stream online content. Checking out our favorite content on a bigger screen is always fun. Streaming NETFLIX or Disney Plus on PC is fun. But PCs aren't meant for streaming content.
Why have you brought a TV if you are watching movies and drama on your phone or laptop? Also, try when you are watching something in the middle of the night; holding your phone all night can be annoying. Also, you don't want to make noise while streaming. Then you should stream video on TV and output Chromecast audio through Headphones.
Disclaimer: IPTVAdviser.com does not verify the legality or security of any add-ons, apps or services mentioned on this site. Also, we do not promote, host or link to copyright-protected streams. We highly discourage piracy and strictly advise our readers to avoid it at all costs. Any mention of free streaming on our site is purely meant for copyright-free content that is available in the public domain.
Disclosure: IPTVAdviser.com is a reader-supported blog. When you buy a product(Hardware, device, accessories, or VPN, we're not affiliated with any IPTV service or app) through links on our site, we may earn a commission.